Andrew McGillivray
Rhetoric, Writing, and Communications
---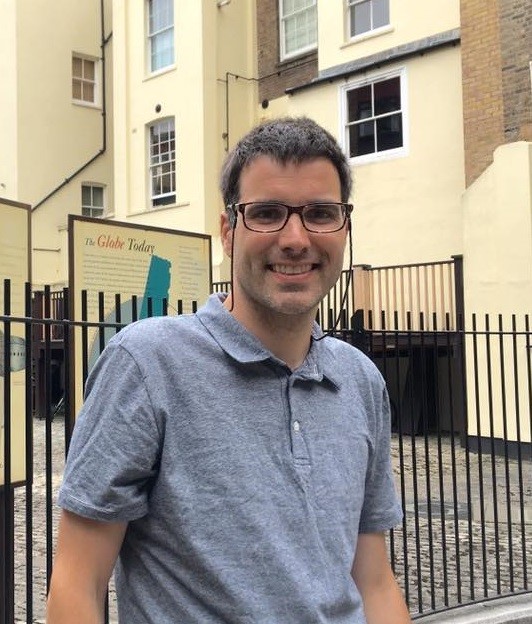 Title: Assistant Professor
Office: 3G18
Building: Graham Hall
Phone: 204.786.9001
Email: a.mcgillivray@uwinnipeg.ca
Degrees:

PhD University of Iceland 2015, Icelandic and Comparative Cultural Studies
MA University of Manitoba 2011, Icelandic Language and Literature
BA University of Manitoba 2006, English Literature and History
TESL Teaching Certificate, University of Winnipeg 2016, English Language Program
Biography:

Dr. Andrew McGillivray is an Assistant Professor in the Department of Rhetoric, Writing, and Communications at the University of Winnipeg. Before joining the University of Winnipeg, he taught in the Icelandic Language and Literature program at the University of Manitoba as well as in the Medieval Icelandic Studies (MIS) and Viking and Medieval Norse Studies (VMN) programs at the University of Iceland.
Courses:

Fall 2020
RHET-3156 Transnational and Intercultural Language and Communication
RHET-3900 Special Topics: New Media and Medievalism
Winter 2021
RHET-1105 Academic Writing: Multidisciplinary
RHET-3320 Forms of Inquiry in Written Communication
RHET-4138 Modern Rhetorical Theory
Publications:

Books
2018. Influences of Pre-Christian Mythology and Christianity on Old Norse Poetry: A Narrative Study of
Vafþrúðnismál
. Kalamazoo, MI: Medieval Institute Publications.
https://doi.org/10.1515/9781580443364
Open access after September 30, 2020
https://scholarworks.wmich.edu/mip_nmw/2/
Articles / Chapters
2020. "Encounters with Hliðskjálf in Old Norse Mythology." Paranormal Encounters in Iceland 1150–1400. Edited by Ármann Jakobsson and Miriam Mayburd. Boston/Berlin: De Gruyter. 175-191. https://doi.org/10.1515/9781501513862-011
2018. "Icelandic Culture and Concepts of the Æsir in Manitoba." CSS Conference 2017—Rethinking Scandinavia, Selected Proceedings. Lund and Copenhagen: CSS Publications (Centre for Scandinavian Studies). https://csspublications.net/konf17proceedings/2018/3/2/icelandic-culture-and-concepts-of-the-sir-in-manitoba
2017. "Gender and Subversion in Medieval Icelandic Legend and Saga." Roda da Fortuna: Electronic Journal about Antiquity and the Middle Ages 5(1): 99–118. https://www.revistarodadafortuna.com/2017-1
2015. "The Best Kept Secret: Ransom, Wealth, and Power in Völsunga saga." Scandinavian Studies 87(3): 365–82. https://doi.org/10.5406/scanstud.87.3.0365
Essays / Reviews
2020. Review of Emily Lethbridge and Svanhildur Óskarsdóttir, eds., New Studies in the Manuscript Tradition of Njáls saga (Kalamazoo, MI: Medieval Institute Publications, 2018). The Medieval Review. https://scholarworks.iu.edu/journals/index.php/tmr/article/view/30676
2019. "Interpreting Weekday Names." Lingo 6.2: 5–7. https://www.uwinnipeg.ca/interdisciplinary-linguistics/docs/lingo06.2.pdf
2019. "Foreword: Companions on the Edge of Iceland." Scandinavian-Canadian Studies 26: 18–21. https://www.scancan.net/mcgillivray_1_26.htm
2019. "Avant-propos: Compagnons à la lisière de l'Islande."
Études Scandinaves au Canada
26: 22–25.
https://www.scancan.net/mcgillivray_2_26.htm
Translations
Ármann Jakobsson. 2014. Íslendingaþættir: Saga hugmyndar. Summary translated by Andrew McGillivray. Studia Islandica 63. Reykjavík: Háskólaútgáfan. 147–160.
Ármann Jakobsson. 2013. Icelandic Literature of the Vikings: An Introduction. Translated by Andrew McGillivray. Reykjavík: Veröld.