Intersections of critical race, place and culture within our current climate
Theme: Intersections of critical race, place and culture within our current climate 
Moderator: Dr. Julie Nagam, Associate Professor at the University of Winnipeg, Canada Research Chair in Indigenous Arts, Collaboration and Digital Media
Presenters:
Dr. Ronak Kapadia, University of Illinois

Dr. Jenny Heijun Wills, University of Winnipeg 

Dr. Heather Igloliorte, University of Winnipeg Indigenous Scholar in Residence 

Ms. Tasha Spillett, PhD Candidate University of Saskatchewan 

Dr. Mishuana Goeman, University of California
Summary: This panel will reflect on the collapse of the old world order, sustained through ongoing fears and objectification of the other, critically mapping the emergence of new and radical alternatives. Speakers will consider acts of alliances through BIPOC gatherings, solidarity, creative interventions and scholarship. Each speaker will discuss the ways in which their relationships between race, sexuality, culture and their communities allow for transformation, change through their work of curatorial, literature, aesthetics and artistic practices. Discussing diverse forms of scholarship, this talk will forge new possibilities for our collective anticipation of the new world with BIPOC voices leading the way.

Biographies:

Moderator: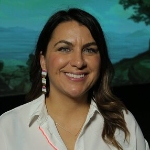 Dr. Julie Nagam (Métis/German/Syrian is a Canada Research Chair in Indigenous Arts, Collaboration and Digital media and is an Associate Professor in the department of art History at the University of Winnipeg. She is the inaugural Artistic Director for 2020/21 for Nuit Blanche Toronto, the largest public exhibition in North America. Dr. Nagam's SSHRC research includes digital makerspaces + incubators, mentorship, digital media + design, international collaborations and place-based knowledge. She is a collective member of GLAM, which works on curatorial activism, Indigenous methodologies, public art, digital technologies, and engagement with place. As a scholar and artist she is interested in revealing the ontology of land which contains memory, knowledge and living histories. Her artistic work has been exhibited internationally, including in Brazil, France, New Zealand and England, which includes solo and group exhibitions. Nagam's scholarship, curatorial and artistic practice has been featured nationally and internationally. She was the Concordia University and Massey university (NZ) Scholar in residence for 2018-2019, and will be the Terra Foundation Visiting Scholar at the University of Sydney (AUS) for 2021-22. Dr. Nagam is the Director of Aabijijiwan New Media Lab and Co-Director of Kishaadigeh Collaborative Research Centre in Winnipeg, Canada.
Panelists: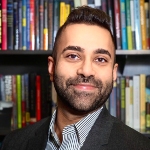 Dr. Ronak K. Kapadia is Associate Professor and Director of Graduate Studies in the Gender and Women's Studies Program at the University of Illinois at Chicago. His first book, Insurgent Aesthetics: Security and the Queer Life of the Forever War (Duke University Press, 2019) won the 2020 Surveillance Studies Network Book Award. Insurgent Aesthetics theorizes the world-making power of contemporary art responses to US militarism in the Greater Middle East. Kapadia's writing appears in Journal of Popular Music Studies, Feminist Formations, Verge: Studies in Global Asias, Asian American Literary Review, Post45 Contemporaries, ASAP/J, and numerous edited volumes. With Simone Browne and Katherine McKittrick, Kapadia co-edited the 2017 special issue of Surveillance and Society on race and surveillance. His new book project, "Breathing in the Brown Queer Commons," examines race-radical queer and trans migrant futurisms to develop a critical theory of healing justice and pleasure across transnational sites of security, terror, and war in the wilds of ecological chaos and US imperial decline.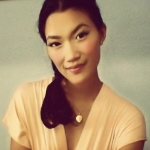 Dr. Jenny Heijun Wills is the author of "Older Sister. Not Necessarily Related." It won the 2019 Hilary Weston Writers' Trust Nonfiction prize and the 2020 Eileen McTavish Sykes Best First Book Prize. It was a 2019 Globe & Mail Best Book, a 2019 CBC Best in Canadian Non-Fiction Choice, and was named one of the 10 best Manitoban-authored books of the last decade by the Winnipeg Free Press. She is Chancellor's Research Chair at the University of Winnipeg where she also Associate Professor of English. Wills is a Korean adoptee in reunion. She is writing a novel.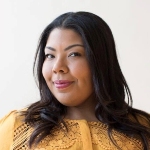 Tasha Spillett-Sumner (she/her) Tasha Spillett-Sumner draws her strength from both her Cree & Trinidadian bloodlines. She is a new mother, a celebrated educator, author, poet and emerging scholar. Tasha is most heart-tied to contributing to community lead work that centers land and water defence, and the protection of Indigenous women and girls.

In her work as a doctoral candidate, she is weaving together her cultural identity, and commitment to community to produce a body of research that amplifies Indigenous women's demands for justice for Missing and Murdered Indigenous Women, Girls and Two-Spirit People, and serves as a continuation of the resistance against the assault of colonialism.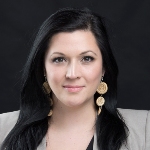 Dr. Heather Igloliorte is the University Research Chair in Indigenous Circumpolar Arts at Concordia University in Tiohtiá:ke/Montreal, where she also leads the Inuit Futures in Arts Leadership SSHRC Partnership Grant, and Co-Directs the Indigenous Futures Research Centre. Igloliorte has been a curator for fourteen years; her most recent co-curated project is INUA, the inaugural exhibition of the Inuit art centre, Qaumajuq, opening in Winnipeg, MB in February 2021. Igloliorte also serves as the Co-Chair of the Indigenous Circle for the Winnipeg Art Gallery with Dr. Julie Nagam, and on the Board of Directors for the Native North American Art Studies Association and the Inuit Art Foundation, among others.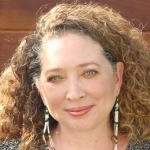 Dr. Mishuana Goeman, Tonawanda Band of Seneca, is an Associate Professor of Gender Studies, Chair of American Indian Studies, and affiliated faculty of Critical Race Studies in the Law School. She is also the inaugural Special Advisor to the Chancellor of Native American and Indigenous Affairs at UCLA. She is the author of Mark My Words: Native Women Mapping our Nations (University of Minnesota Press, 2013) and the forthcoming Settler Aesthetics and the Spectacle of Originary Moments: Terrance Malick's the New World (University of Nebraska Press). She is a Co-Pi on two community based digital projects, Mapping Indigenous L.A. (2015), which gathers alternative maps of resiliency from Indigenous LA communities, and Carrying Our Ancestors Home (2019), a site concentrating on better working tribal relationships and communications as it concerns repatriation and NAGPRA. She publishes widely in peer-reviewed journals, including guest edited volumes on Native Feminisms and Indigenous Performances. In 2020-2021 she will be a Distinguished Visiting Scholar with the Center for Diversity Innovation at the University of Buffalo located in her home territories.