Youngok Kang-Bohr
History
---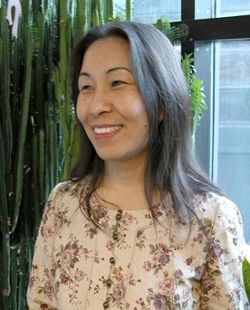 Title: Contract Academic Staff
Office: 3A17
Building: Ashdown
Phone: 204.786.9184
Email: y.kang-bohr@uwinnipeg.ca
Teaching Areas:
Soviet Russian History, Stalinism, World History, Asian History, Women's History
Courses:

HIST-2110(6) Twentieth-Century World History
HIST-2329(3) Women in Modern Europe
HIST-3121(3) Women in the Modern World
HIST-3317(3) Topics in Russian and Soviet History


Korean language courses: Continuing Education Division of the University of Winnipeg
Publications:

Selected Publications
Stalinismus in der landwirtschaftenlichen Provinz. Das Gebeit Voronezh, 1934-1941 (Stalinism in The Agricultural Province. The Voronezh Region, 1934-1941). Essen:Klartext, 2006.

"Appeals and Complaints: Popular Reactions to the Party Purges and the Great Terror in the Voronezh Region, 1935-1939", in Europe-Asia Studies, 57/1 (January 2005) refereed.

"Did Life Really Become Joyous, Comrade Stalin? Homeless Children in the Voronezh Region, 1934-39", in Canadian Slavonic Papers (under review). 
Translation
Roland Bohr, "Aboriginal Archery in North America", in Archery: East Meets West. Catalogue of a special exhibition of the.Youngjib Archery Museum, translated into Korean by Youngok Kang-Bohr. Paju, Korea: Youngjib Archery Museum, 2004.