Sharon Wall
History
---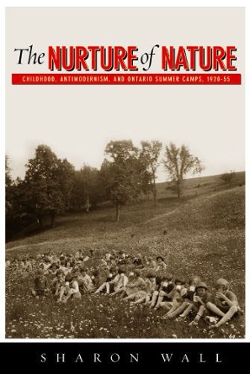 Title: Associate Professor
Office: 3A37
Building: Ashdown
Phone: 204.258.2957
Email: s.wall@uwinnipeg.ca

Courses: HIST-2514(3) History of Canadian Education
HIST-3544(6) History of Winnipeg
HIST-3571(3or6) History of Feminism in Canada
HIST-3572(3or6) History of Childhood

Research Interests:
Canadian Social and Cultural History, Childhood and Youth, Gender and sexuality, Education, Urban History

Publications:

Selected Publications
The Nurture of Nature: Childhood, Antimodernism and Ontario Summer Camps, 1920-1955. (Vancouver: University of British Columbia Press, 2009).
"Making Modern Childhood, the Natural Way: Psychology, Mental Hygiene and Progressive Education at Ontario Summer Camps, 1920-1955." Historical Studies in Education 20, 2 (Fall 2008): 73-110.
"Totem Poles, Tepees and Token Traditions: 'Playing Indian' at Ontario Summer Camps, 1920-1955,"The Canadian Historical Review 86, 3 (September 2005): 513-544.
"'To Train a Wild Bird': E.F. Wilson, Hegemony and Native Industrial Education at the Shingwauk and Wawanosh Residential Schools, 1873-1893,Left History 9, 1 (Fall/Winter 2003): 7-42.