Roland Bohr
History
---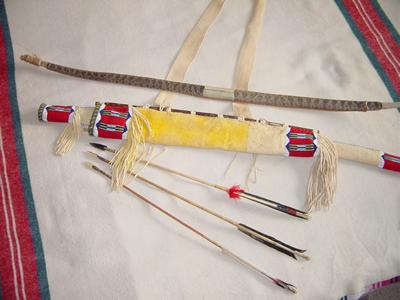 Title: Associate Professor, Director, Centre for Rupert's Land Studies
Office: 5CM12
Building: Centennial
Phone: 204-786-9007
Email: r.bohr@uwinnipeg.ca
Courses:

HIST-1006(3) Indigenous History to 1900: Origins, Contacts, and Colonialism
HIST-2509(6) History of Aboriginal Peoples of Canada  
HIST-3518(3) History of the Aboriginal Peoples of the Northern Plains
HIST-3525(3) History of the Métis in Canada
Research Interests:

Canadian Aboriginal History; Continuity and change in historical indigenous hunting and military technology on the Northern Plains and in the Hudson Bay Lowlands, from 1670 to 1870.
Link:
Centre for Rupert's Land Studies
Publications:

Selected Publications
Louis Bird and Roland Bohr, "Views of a Swampy-Cree Elder on the Spiritual Relationship between Hunters and Animals", in The Culture of Hunting, ed. J. Manore (Vancouver: University of British Columbia Press). Under review, refeered.
Louis Bird and Roland Bohr, "Arrows and Thunder Sticks: Technologies Old and New", in Telling our Stories: Omushkego Legends and Histories from Hudson Bay, ed. J. S.H. Brown, P.W. De Pasquale and M. F. Ruml (Peterborough, Ontario: Broadview Press, 2005), refereed.

"Indigenous Big Game Hunting Weapons on the Northwestern Great Plains and in the Central Subartic during the 19th century", in Aboriginal Cultural Landscapes, ed. J. Oakes, R. Riewe et al. (Winnipeg: Aboriginal Issues Press, 2004), pp. 235-243.

"Robert Campbell and the Chieftainess: Aboriginal and Hudson's Bay Company Relations in the Yukon in the mid-Nineteenth Century", in Papers of the Rupert's Land Colloquium 2004, compiled by D.G. Malaher (Winnipeg Centre for Rupert's Land Studies, University of Winnipeg, 2004), pp. 191-200.

"Aboriginal Archery in North America", in Archery: East Meets West. Catalogue of a Special Exhibition of the Youngjib Archery Museum, translated into Korean by Youngok Kang-Bohr (Paju, Korea: Youngjib Archery Museum, 2004)