Nolan Reilly
History
---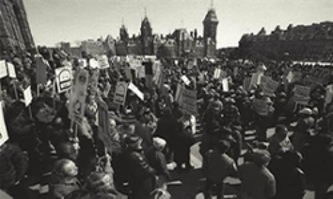 Title: Retired Professor
Email: reillynolan@gmail.com

Biography: Professor Reilly retired after 37 as a member of the History Department in 2016. He is currently Director (Emeritus) of the Oral History Centre and a Senior Scholar at the University of Winnipeg. Professor Reilly was the co-founder of the Oral History Centre and served as the co-editor of The Oral History Forum. He is a past president of the Canadian Oral History Association.  Professor Reilly co-edited The Canadian Oral History Reader (McGill-Queens University Press, 2015). In his retirement, Professor Reilly continues to purse his research interest in oral history methodology and community orientated oral history research and programming.