Andriy Zayarnyuk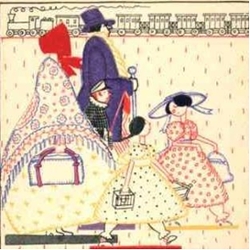 Title: Professor
Office: 3A29
Building: Ashdown
Phone: 204.786.9371
Email: a.zayarnyuk@uwinnipeg.ca
Teaching Areas:
Social and Cultural History 19th and 20th Century Eastern Europe, the Habsburg Empire, the Soviet Union, Ukraine, nationalism, peasants, modern cities, train stations.
Courses:

HIST-1015(3) The Atlantic World: Europe and the Americas, 1700-1989
HIST-2112(6) War as a Social Institution
HIST-2325(3) Russia to 1917 
HIST-2326(3) Russia since 1917
HIST-3310(3or6) Topics in Modern Ukrainian History
HIST-3317(3) Topics in Modern Russian History
HIST-4317(6) Studies in Modern Russian History
HIST-7004(6) Topics: Modern Russia (Graduate)
Publications:

Selected Publications:
Lviv's Uncertain Destination: A City and Its Train Station from Franz Joseph I to Brezhnev. Toronto: University of Toronto Press, 2020. 
Framing the Ukrainian Peasantry in Habsburg Galicia, 1846-1914. Toronto: Canadian Institute of Ukrainian Studies Press, 2013.

Idiomy emansypatsiï : "vyzvol'ni" proekty i halyts'ke selo seredyny XIX st. [Idioms of Emancipation: Projects of "Liberation" and the Mid- Nineteenth Century Galician Village, in Ukrainian]. Kyiv: Krytyka, 2007.

Co-edited with John-Paul Himka. Letters from Heaven: Popular Religion in Russia and Ukraine. Toronto: University of Toronto Press, 2006.