Alexander Freund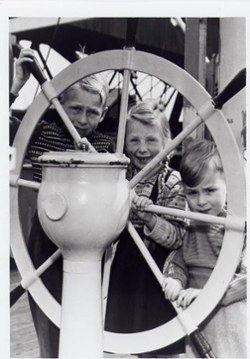 Title: Professor and Chair in German-Canadian Studies
Office: 2B26
Building: Bryce
Phone: 204.786.9009
Email: a.freund@uwinnipeg.ca
Teaching Areas:
German-Canadian Studies, Migration and Refugee Studies, Canada/North America, Germany, Oral History
Courses:

HIST-1015(3) The Atlantic World: Europe and the Americas, 1700-1989
HIST-2133(3) Global Migration History
HIST-2331(3) History of Modern Germany
HIST-2525(3) Eyewitnesses to Canadian History (WEC students only)
HIST-3130(3) History of International Migration
HIST-3560(6) The German-Canadian Presence in Canada
HIST-3561(3) German-Canadian Identity - Historical Perspectives
HIST-3005(6) Introduction to Oral History
HIST-4130(6) History and Memory
HIST-4535(6) Immigration and Ethnicity in Canada and the United States
HIST-4560(6) German-Canadian History
Publications:
Oral History and Ethnic History (Immigration and Ethnicity in Canada 32) (Ottawa: Canadian Historical Association, 2014).

Beyond the Nation? Immigrants' Local Lives in Transnational Cultures (Toronto: University of Toronto Press, 2012).

Alexander Freund and Alistair Thomson, eds., Oral History and Photography (New York: Palgrave, 2011)

"Confessing Animals": Toward a Longue Durée History of the Oral History Interview," Oral History Review (Spring 2014): 1-26.

"Toward an Ethics of Silence? Negotiating Off-the-record Events and Identity in Oral History," Oral History Off the Record: Toward an Ethnography of Practice (Palgrave Studies in Oral History), eds. Anna Sheftel and Stacey Zembrzycki (New York: Palgrave, 2013), 223-238.

"Contesting the Meanings of Migration: German Women's Immigration to Canada in the 1950s," Canadian Ethnic Studies 41-42/3-1 (2009-2010 [2012]): 1-26

"Representing 'New Canadians': Competing Narratives about Recent German Immigrants to Manitoba," Journal of Mennonite Studies 30 (2012): 339-361

"A Canadian Family Talks About Oma's Life in Nazi Germany: Three-Generational Interviews and Communicative Memory," Oral History Forum d'histoire orale 29 (2009), Special Issue "Remembering Family, Analyzing Home: Oral History and the Family," 1-26.