Research Areas
Environmental governance and natural resource management: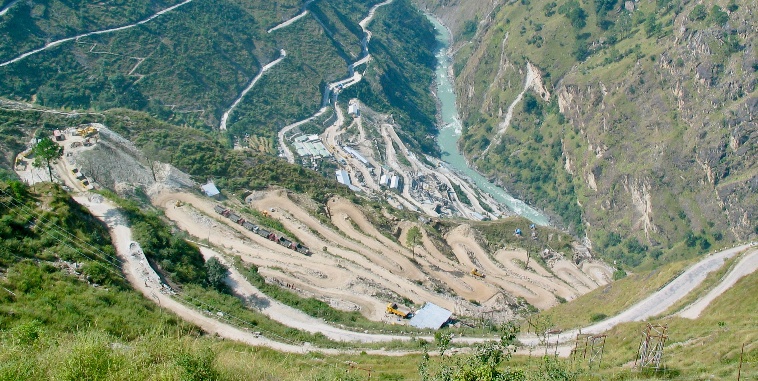 (Photo credit: Alan Diduck)
Environmental governance focuses on institutions and processes used to address challenges and create opportunities respecting human-environmental interactions. Institutions are the conventions, norms, and formally sanctioned rules in society. Many institutions, of course, establish processes for managing how people and organizations use environmental resources. A foundation of our research is the recognition that social-ecological systems are complex and dynamic and characterized by cross-scale interactions, nonlinearity, surprises, and uncertainty. Moreover, the governance of such systems is typified by conflicting values, interests and knowledge claims, uncertainty in the realms of ignorance and indeterminacy, multiple probative scales of analysis, and seemingly intractable management situations. In such a context, there is a need for institutions and processes that are inclusive, adaptable, and supportive of ongoing social learning. Our inter-and trans-disciplinary research aims to address this need. We examine a wide array of institutions and processes, including community forestry, impact assessment, climate change adaptation, and collaborative resource management. Cross-cutting themes in our work include public engagement, social sustainability, and environmental justice.
Contacts: Alan Diduck,Ryan Bullock 
Sustainable soil management and soil restoration:
Soil is a natural resource providing a wide range of ecosystem functions, and thus, essential to sustain life on Earth. Our interdisciplinary and collaborative research focuses on sustainable management of agricultural soils, and restoration and remediation of degraded and contaminated soils. The main goal is to generate information to improve crop productivity through better management of agricultural inputs, to develop best management practices to minimize losses of nutrients and metals added to soils to protect the environment, and to find effective restoration and remediation strategies for degraded and contaminated soils. Our research with agricultural nutrients mostly focuses on phosphorus, a key plant nutrient essential for crop production but having a negative impact on the aquatic environments through promoting algal blooms, a serious water quality challenge facing Manitoba. Collaborating with federal, provincial, and non-government organizations and farmers, we are evaluating various approaches to minimize phosphorus losses from agricultural soils to waterways through conducting laboratory and field research, with the main goal of improving the health of our water resources. Potentially toxic trace elements (PTTEs) are introduced to agricultural soils with inputs such as fertilizers, pesticides, livestock manures and biosolids. The soil to plant transfer of toxic metals from agricultural soils is putting qualitative food security at risk worldwide. Toxic metal contaminations due to mining, mineral processing and metallurgical extraction also pose environmental risks. In both scenarios remediation of toxic metal-contaminated soils is essential to reduce environmental challenges. Our research focuses on techniques to immobilize PTTEs for different types of agricultural and mine spoil contaminated soils with the priority of developing low-cost, minimally destructive, green techniques. We are also taking the leadership in a unique collaborative research program aimed to mitigate phosphorus and PTTE losses from agricultural soils with snowmelt runoff since spring snowmelt is the dominant mechanism of nutrient and contaminant transport from agricultural soils to waterways in the Canadian prairies.
Contacts: Darshani Kumaragamage,Srimathie Indraratne
Forest ecology and sustainable forest management:
Our Department has an interdisciplinary forest ecology research program that focuses on sustainable forest management. Our faculty investigates the environmental impact of forestry activities on forest health and succession in natural and commercial forests. Sub-disciplines include forest ecology, silviculture, dendrochronology, wildlife and endangered species management, commercial forest management approaches, urban forestry and forest and tree biology. Researchers study many facets of forest ecosystems such as forest soils, water and plant and animal diversity. Our goals are to maintain forest health and diversity and better understand how forest management activities and outside factors such as climate change affect the future of regions forests.
Contacts: Richard Westwood,Jacques Tardif
Environmental and wildlife toxicology: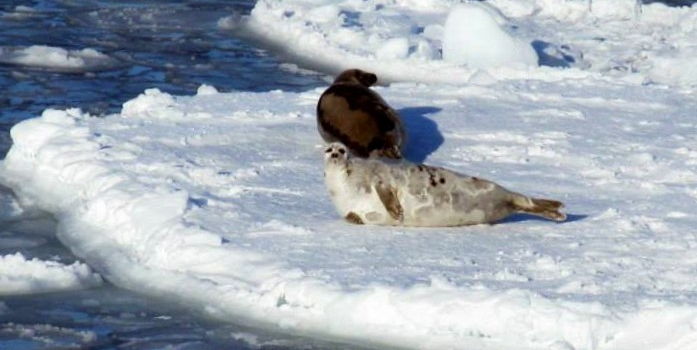 (Photo credits: Jean-Pierre Desforges)
There are hundreds of thousands of chemicals on the global market, and thousands of new ones are added every year. It is therefore a gargantuan task to assess the risk of all these chemicals. Our research aims to understand how chemicals accumulate in the environment and in wildlife, and what are their potential impacts on exposed organisms' health. We work on a wide variety of organisms, from plankton to whales, with a particular focus on apex marine predators, like seals, whales, and polar bears, as they tend to bioaccumulate the highest levels of  contaminants.These species are also vulnerable to the cumulative impact of climate change and other human activities. We use a variety of approaches to understand the processes governing chemical and other stressor impacts, including laboratory experiments, field sampling of wild populations, and ecological models (e.g., energy budget models). Our work spans levels of biological organization – cells to populations – to link anthropogenic stress to conservation relevant outcomes. We increasingly incorporate ecological concepts like foraging ecology and ecosystem change to understand stressor impacts in a changing world.
Contact: Jean-Pierre Desforges