Research Talks: Dr. Bronwyn Dobchuk-Land and Dr. Bruno Cornellier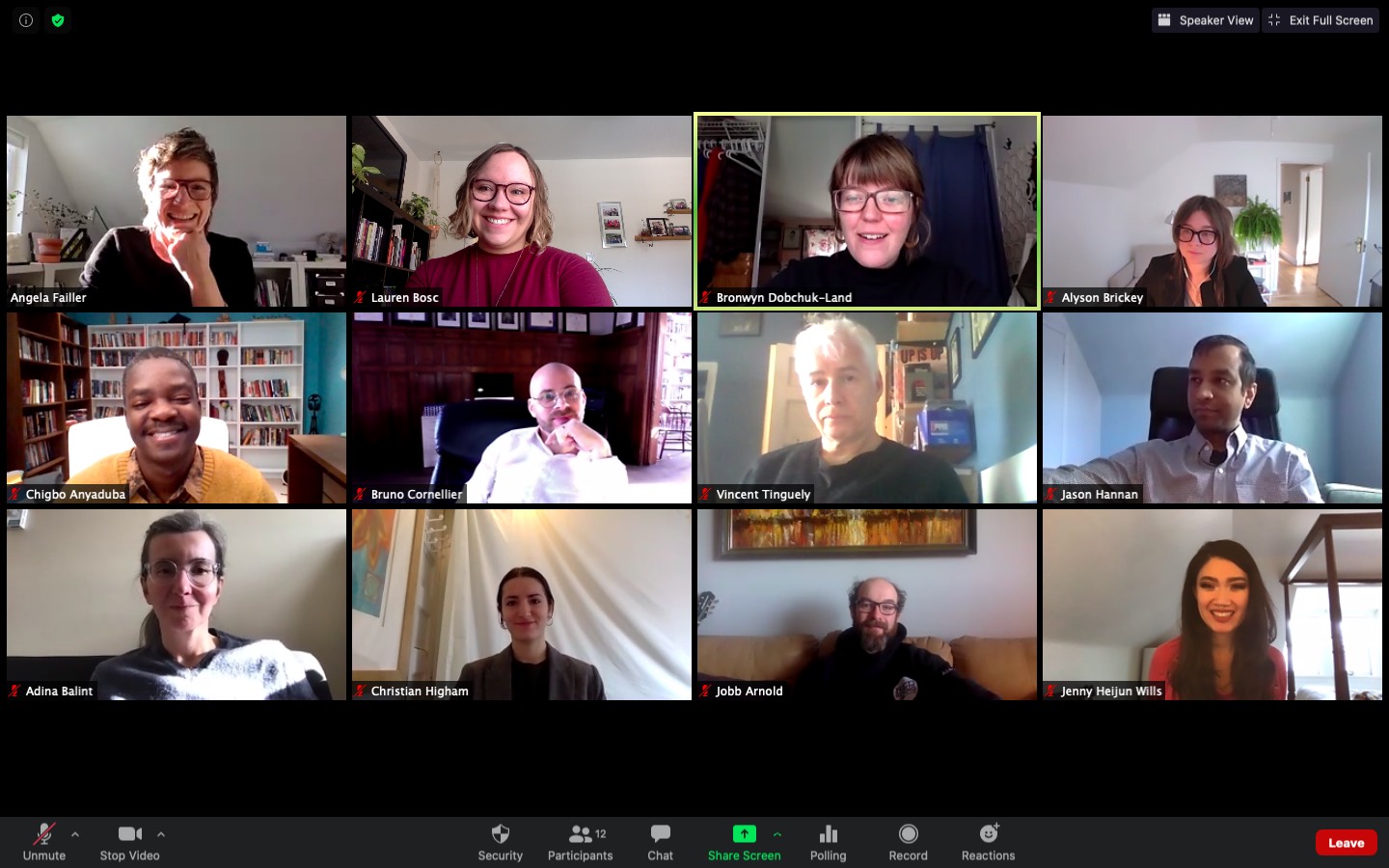 On November 13, 2020, the Centre for Research in Cultural Studies (CRiCS) held a virtual fall session of its Research Talks Series. The series features members of the Cultural Studies Research Group (CSRG), and offers an opportunity for students and members of CRiCS to hear more about faculty research in progress. 
This session included 
presentations by 
Dr. Bronwyn Dobchuk-Land (Department of Criminal Justice) and Dr. Bruno Cornellier (English), which was originally scheduled to occur in March 2020, but was postponed due to the global pandemic.
Dobchuk-Land's "Working for Police Abolition In/Against Liberal Organizations" explored her experiences working alongside Leftist activists in Winnipeg on police and prison abolition. Cornellier's "Commemorating the October Crisis, or, 50 Years of Racial Erasure in Québec" focused on the 1970 October Crisis and issues of race and class that are still present today.
(Image - Screenshot from the Research Talks virtual Zoom meeting space. Photo credit: Lauren Bosc)