Researchers
Cultural Studies Research Group (CSRG) Members

Dr. Chigbo Arthur Anyaduba
Dr. Chigbo Arthur Anyaduba is an assistant professor in the English Department at the University of Winnipeg. His teaching and research interests focus broadly on African and Black/African diaspora literatures. His current research explores the cultural representations of genocidal mass atrocities in Africa. Anyaduba is the author of The Postcolonial African Genocide Novel: Quests for Meaningfulness (Liverpool University Press, 2021).
---

Dr. Jobb Arnold
Jobb Arnold is Assistant Professor in Conflict Resolution Studies. His interdisciplinary research explores The Affective Edges of Conflict with a focus on the ways that cultural production, both in cyber-space and on the land-base, can influence the formation and maintenance of political boundaries in conflict. Arnold's participatory field work in Rwanda, Northern Ireland and Canada engages embodied, participatory and experiential dimensions of local-level cultural interventions with attention to aesthetic innovation as well as the capacity to cohere groups, generate meaning, and mobilize collective action.
---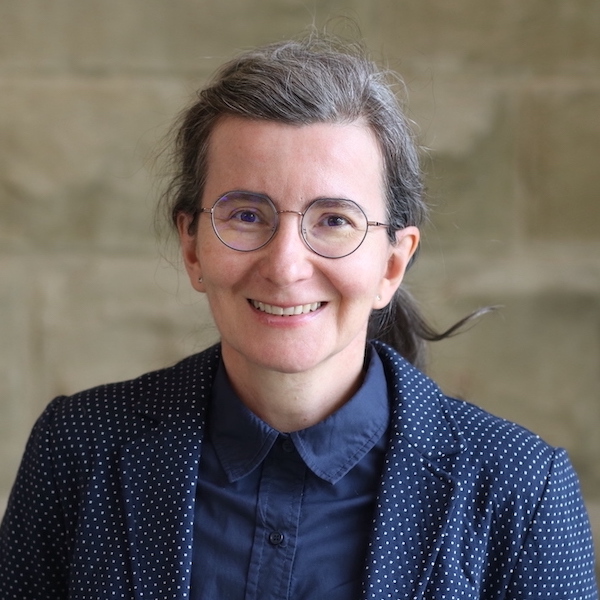 Dr. Adina Balint
Dr. Adina Balint is Professor of French Literature at the University of Winnipeg. Her research examines the self-other relations and representations related to the literary and artistic creation, mobility, experiences of marginalization, transculturalism and everyday life experiences. She is currently working on a SSHRC-funded project entitled "Poétique et enjeux du quotidien dans la littérature contemporaine au Québec et en France".
---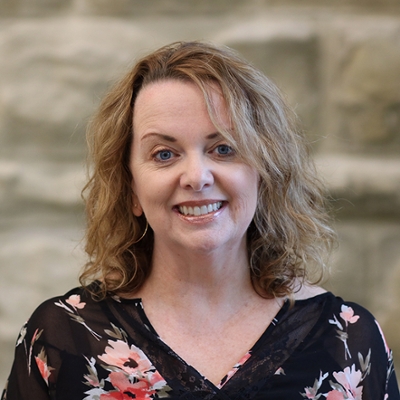 Dr. Jane Barter
Jane Barter is Professor of Religion and Culture. Barter holds a PhD in Theology from the University of St. Michael's College, University of Toronto. She is author of several works in theology, feminist theory and continental philosophy of religion, including two monographs in Christian theology, Thinking Christ (Fortress 2012) and Lord, Giver of Life (Wilfrid Laurier University Press). Recent publications include "Sex and Gender" in the Edinburgh Critical History of Twentieth-Century Theology (2022) and "God Keep Our Land? Unsettling Christian Theology" in the Toronto Journal of Theology (forthcoming). Barter was also co-editor of the CRiCS series, "Articulating the Pandemic."
---

Dr. Alyson Brickey
Dr. Alyson Brickey is Assistant Professor in the Department of English. Her teaching and research focuses on modernist American literature and critical theory, particularly the relationship between experimental literary aesthetics and philosophical ethics. She holds a PhD in English from the University of Toronto, and her work can be found in Mosaic: an interdisciplinary critical journal, intervalla, and is forthcoming in the Journal of Modern Literature. She is currently at work on a book project called America's Walls that reads literary representations of thresholds in American literature from Herman Melville's 1853 "Bartleby, the Scrivener: A Story of Wall Street" to Gloria Anzaldua's 1987 Borderlands/La Frontera: The New Mestiza.
---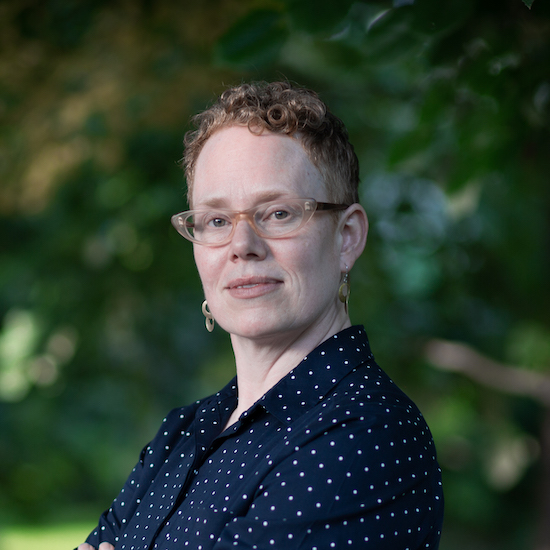 Dr. Julie Chamberlain
Dr. Julie Chamberlain is an urban social researcher from Toronto. She is fascinated by how dominant discourses shape policy, practice, and the lived experiences of urban dwellers. Since July 2021, she is Assistant Professor in Urban and Inner-City Studies at the University of Winnipeg. Her education is in anti-oppressive social work, adult education, and environmental studies, and her research and teaching centres activist scholarship and community-based knowledge production in and about cities. She researches anti-racist approaches to urban development and planning, community-based planning and development, and how residents of stigmatized neighbourhoods in Germany and Canada experience planning.
---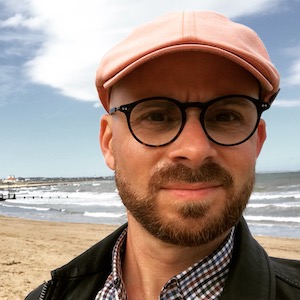 Dr. Bruno Cornellier 
Dr. Bruno Cornellier is an Associate Professor in the Department of English and the Graduate Program Chair of the M.A. in Cultural Studies. He is currently working on a book on Race, Whiteness, and "la question coloniale" in contemporary Québec cinema.
---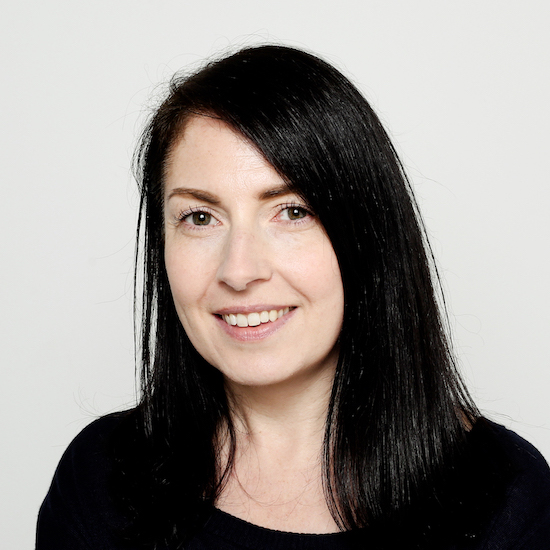 Dr. Amelia Curran
Amelia Curran is an Instructor in the Criminal Justice Department. Her work studies geographies of crime and criminal justice, currently with an interest in the intersection between housing and criminal justice. Her most recent project studied gang territories as urban spaces made and maintained through embodied and other material practices. Her book, The Assembled Geographies of Gang Territories: Slipping the Line (Palgrave McMillan), is scheduled for release in 2023.
---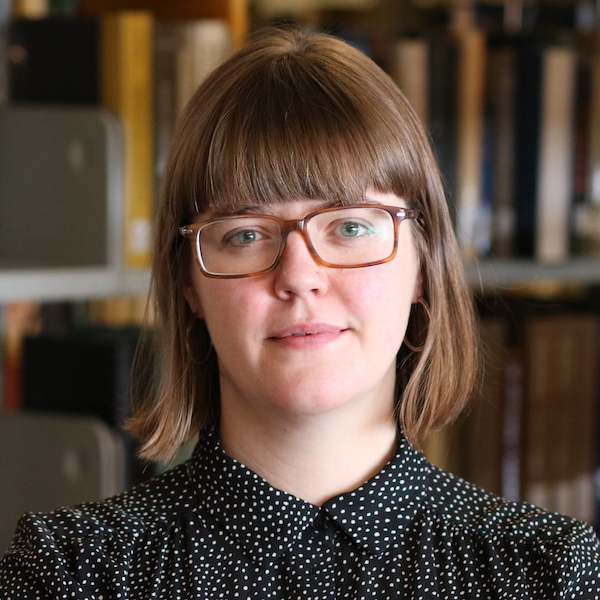 Dr. Bronwyn Dobchuk-Land
Dr. Dobchuk-Land studies the politics of imprisonment, policing, settler colonialism, and abolition. Her current projects include a study of the extension of police power through police-community partnerships; a critical inquiry into Manitoba's Prostitution Offender Program (POP) in partnership with the Sex Workers of Winnipeg Action Coalition (SWWAC); the impacts of union workplace health and safety activism on carceral expansion; and a partnership with Winnipeg's Central Neighbourhoods association to explore and build alternatives to calling the police within the non-profit sector. Dr. Dobchuk-Land is a member of the Saskatchewan-Manitoba-Alberta Abolition Coalition (SMAAC), and a founding collective member of the abolitionist prisoner solidarity group Bar None.

---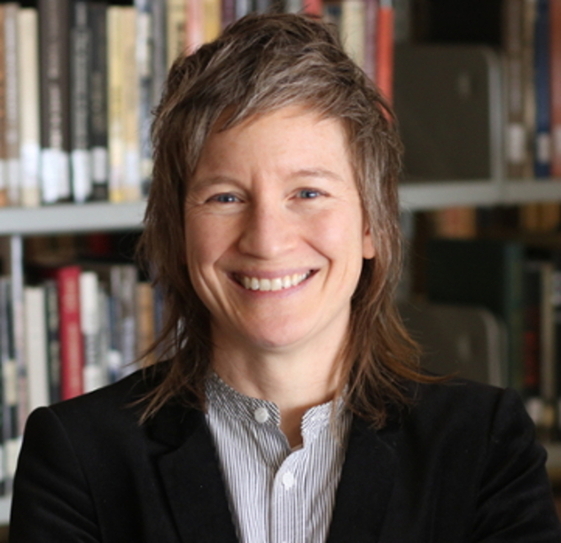 Dr. Angela Failler (Director)
Dr. Failler is Professor of Women's and Gender Studies and Canada Research Chair in Culture and Public Memory at the University of Winnipeg. Her research is focused on how practices of culture and public memory are used to grapple with the "difficult knowledge" of historical traumas and injustices, including their ongoing/after effects. Visit the CRiCS pages for the Director and Canada Research Chair in Culture and Public Memory for more.
---

Dr. Christina Fawcett
Dr. Christina Fawcett is Contract Faculty in the Department of English. She is a monster theorist with a Ph.D. from the University of Glasgow. Her current work examines villainous and monstrous spaces in video games, with a particular focus on ludics influencing player experience and character articulation. Her writing addresses monstrosity, trauma and how participatory narratives shape emotional response.
---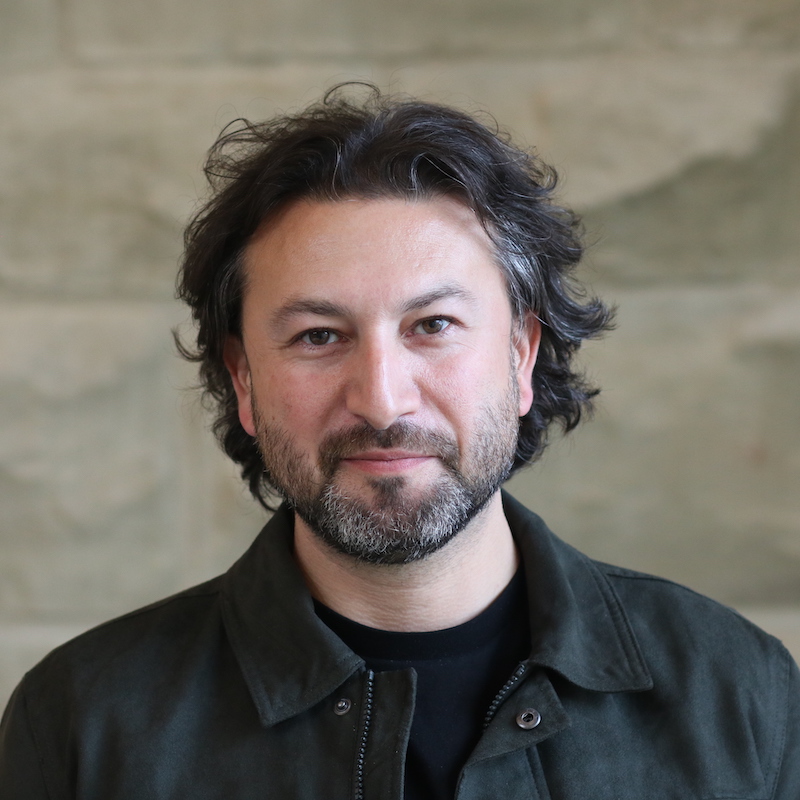 Dr. Matthew Flisfeder
Dr. Matthew Flisfeder is an Associate Professor of Rhetoric and Communications, and teaches in the MA program in Cultural Studies. He is the author of Algorithmic Desire: Toward a New Structuralist Theory of Social Media (Northwestern University Press, 2021), Postmodern Theory and Blade Runner (Bloomsbury, 2017), The Symbolic, The Sublime, and Slavoj Žižek's Theory of Film (Palgrave Macmillan, 2012), and co-editor of Žižek and Media Studies: A Reader (Palgrave Macmillan, 2014). Dr. Flisfeder is currently working on a project funded by a SSHRC Insight Development Grant (2020-2022) called, "The Hysterical Sublime: A Critical Study of the Aesthetics, Rhetorics, and Ethics of New Materialist and Posthumanist Critical Theory."
---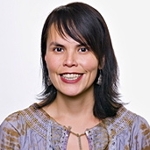 Dr. Lorena Fontaine
Lorena is Indigenous Academic Lead and Associate Professor at the University of Winnipeg. Her current research includes Indigenous Language Rights in Canada, the legacy of the Residential Schools and First Nations' Heart Health.
---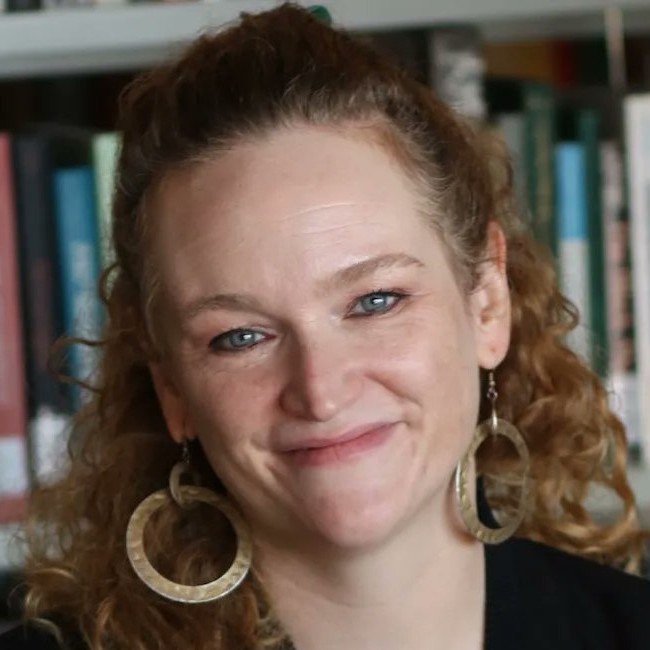 Dr. Melissa Funke
Melissa Funke is assistant professor in the Department of Classics. Her work focuses on depictions of gender and sexuality in ancient Greek literature, fragmentary Greek literature, and the performance of drama in the ancient Mediterranean. Most recently she has been examining the classical legacy as expressed in early 20th-century architecture here in Winnipeg. Her book on the most famous sex worker in the ancient Greek world, Phryne: A Life in Fragments, will be published in Winter 2024.
---

Jennifer Gibson
Jennifer Gibson is Director/Curator of the University of Winnipeg campus art gallery, Gallery 1C03. The Gallery seeks to engage diverse communities through the development and presentation of contemporary and historical art exhibitions and related programming initiatives. It is also responsible for the development, preservation and presentation of the University's collection of Indigenous and Canadian art.
---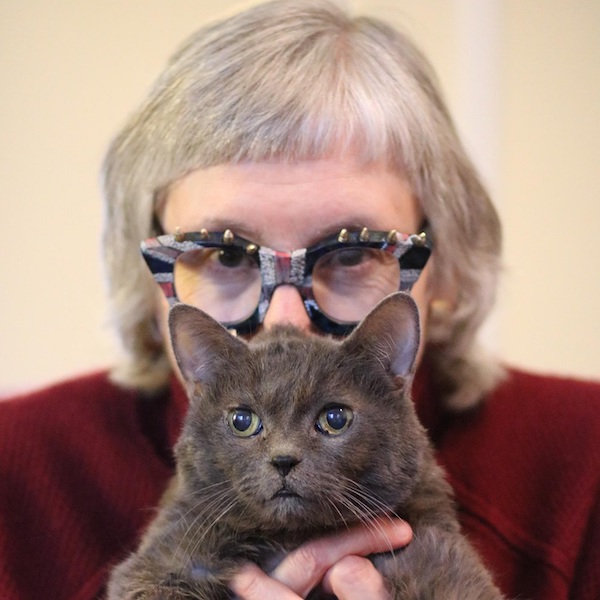 Dr. Pauline Greenhill
Dr. Pauline Greenhill is Professor of Women's and Gender Studies at the University of Winnipeg. Her current research addresses fairy-tale media and justice issues, and her most recent books are Clever Maids, Fearless Jacks, and a Cat: Fairy Tales from a Living Oral Tradition (with Anita Best and Martin Lovelace, Utah State University Press, 2019); Fairy-Tale TV (with Jill Terry Rudy, Routledge Television Guidebooks, 2020), and Reality, Magic, and Other Lies: Fairy-Tale Film Truths (Wayne State University Press, 2020).
---

Dr. Jason Hannan
Jason Hannan is Associate Professor in the Department of Rhetoric, Writing, & Communications. He is the author of Ethics Under Capital: MacIntyre, Communication, and the Culture Wars (2020) and editor of Meatsplaining: The Animal Agriculture Industry and the Rhetoric of Denial (2020), Truth in the Public Sphere (2016) and Philosophical Profiles in the Theory of Communication (2012). His current book project is Trolling Ourselves to Death: Democracy in the Age of Social Media (under contract with Oxford University Press).
---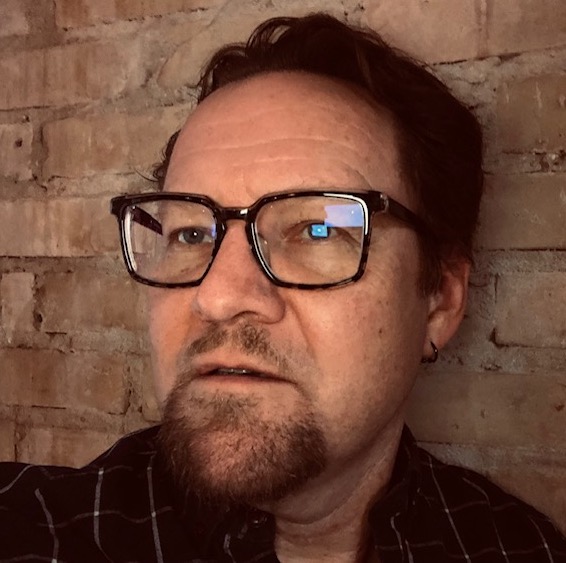 Dr. Peter Ives
Dr. Peter Ives is a Professor in the Political Science Department focusing on political theory. He also teaches in the Cultural Studies Programme. He has published several books on Antonio Gramsci and his writings on linguistics and language politics. He was on the editorial board of Rethinking Marxism for over a decade,  He has another long term related research project on Global English and the politics surrounding it. See for example, https://www.uwinnipeg.ca/global-english-education/index.html. He is currently finishing a book, Rethinking Free Expression.
---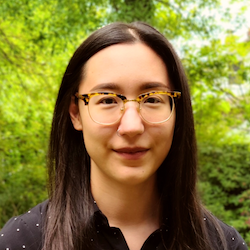 Dr. Leah Kuragano
Dr. Leah Kuragano is Assistant Professor in the Department of History at the University of Winnipeg, where she teaches courses on race, culture, and society in the United States. Her research interests include U.S. settler colonialism and Indigenous politics in the Pacific, Asian diaspora and racialization, and the historical production of knowledge and culture in twentieth-century America. Her current project examines the production of settler colonial knowledge about Kanaka Maoli (Indigenous Hawaiians) in the postwar U.S. through the lens of surfing, tiki culture, and the police procedural television program Hawaii Five-O.
---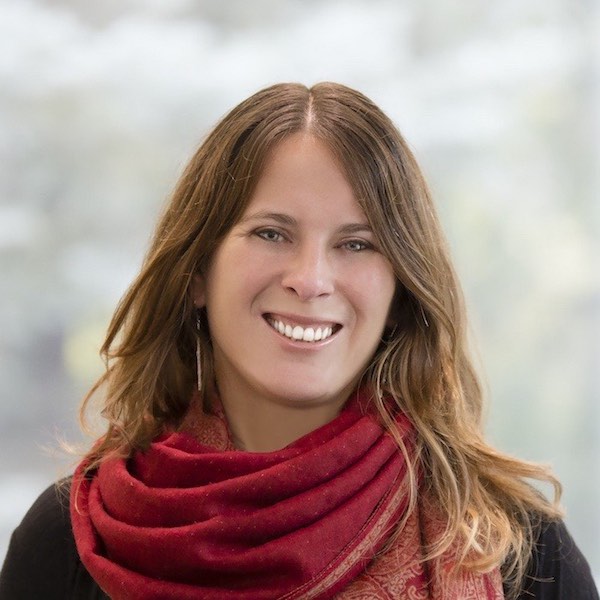 Dr. Shauna Labman
Dr. Shauna Labman is a legal scholar who writes and speaks extensively on refugee law, resettlement and private refugee sponsorship within a broader context of human rights and public international law. She focuses on the layered influences of law on public policy and government positioning. Her book, Crossing Law's Border: Canada's Refugee Resettlement Program (UBC Press 2019) examines the intersection of international rights, responsibility and obligation in the absence of a legal scheme for refugee resettlement. She is co-editor (with Geoffrey Cameron) of Strangers to Neighbours: Refugee Sponsorship in Context (MQUP, 2020) which explains the origins and development of refugee sponsorship, paying particular attention to the unintended consequences and ethical dilemmas it produces for refugee policy.
---
Dr. Paul Lawrie
Dr. Lawrie is an Associate Professor in the Department of History and a Senior Fellow at the Institute of Urban Studies at the University of Winnipeg. His research interests include histories of race, urbanism, labor, time and disability in modern America.
---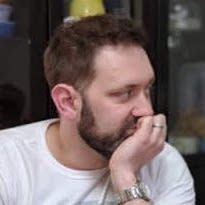 Brett Lougheed
Brett Lougheed is University Archivist/Digital Curator and Director of the Oral History Centre.  His research interests have focused on the intersections of digital archiving, oral history, and reconciliation with Indigenous communities, primarily the Two-Spirit community through the joint stewardship of the Two-Spirit Archives.
---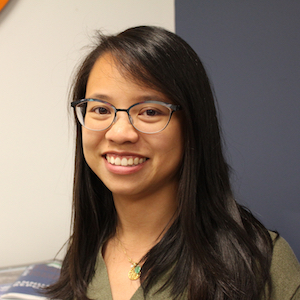 Dr. Sabrina Mark (Research Coordinator)
Dr. Sabrina Mark comes to this position with experience in research development, coordination and scholarly communications. She obtained her PhD from the Department of English, Theatre, Film & Media at the University of Manitoba. Her own research interests include the depiction of gender roles in early twentieth century popular girls' novels, especially in connection to nationhood and dress. She recently published a book chapter entitled "Picturing Anne's Puffed-Sleeve Dress: Colour, Belonging, and Wish Fulfilment in Anne of Green Gables." 
---

Dr. Mary Jane McCallum
Dr. McCallum is a Professor in the Department of History at the University of Winnipeg, where she is also a member of the University Indigenous Advisory Circle.
---

Dr. Andrew McGillivray
Andrew McGillivray is an Assistant Professor in the Department of Rhetoric and Communications. His work is situated within Icelandic studies and explores saga literature, Icelandic culture in Manitoba, and Heathenism. Currently, he is working on a project about multiculturalism in southern Manitoba. He also teaches a course in the Interdisciplinary Linguistics Program at UWinnipeg and serves as a Faculty Advisor for UWinnipeg's Minor in Comparative Literature.
---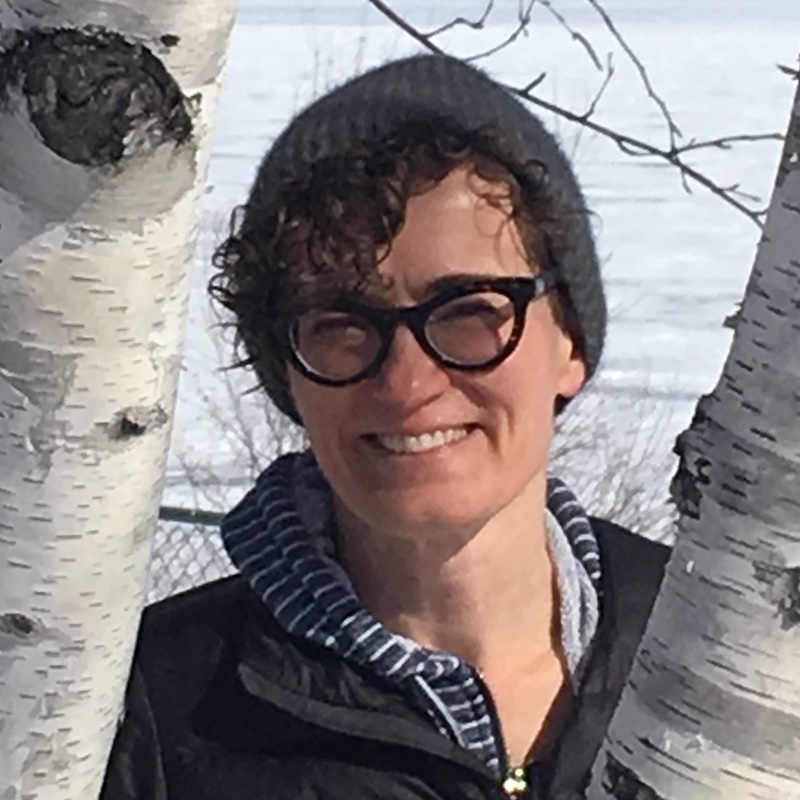 Dr. Heather Milne 
Heather Milne is a Professor in the Department of English where she teaches in the areas of queer theory, queer literature, poetics, feminist theory, and women's writing. Much of her research focuses on the relationship between literary experimentation and politics. Her monograph Poetry Matters is published with University of Iowa Press (2018), and Social Poesis: The Poetry of Rachel Zolf with Wilfrid Laurier University Press. She is the co-editor of Prismatic Publics: Innovative Canadian Women's Poetry and Poetics (2009). With Dr. Angela Failler she also co-leads the project Museum Queeries.
---
Dr. Julie Pelletier
Dr. Julie Pelletier is Associate Professor in the Department of Anthropology at the University of Winnipeg. Her specialization is cultural anthropology and Indigenous studies. Areas of research and teaching interest include Indigenization and decolonization of academia, Indigenous representations, and American Indian and First Nations gaming and casinos.
---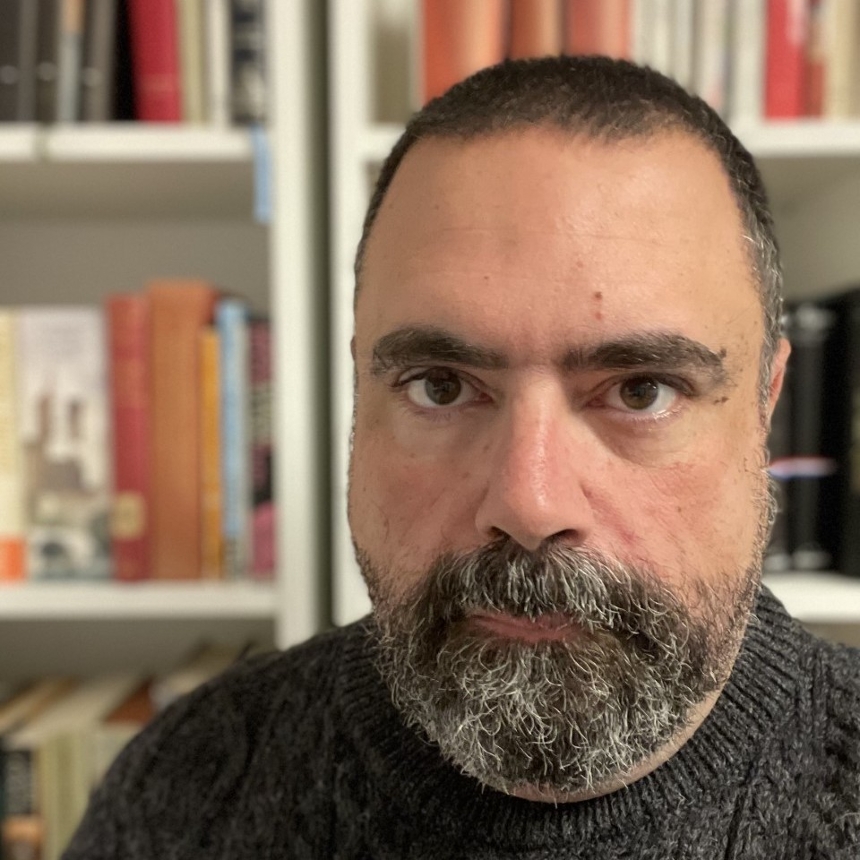 Sam Popowich
Sam Popowich is an academic librarian at University of Winnipeg and a PhD candidate at the University of Birmingham. His research interests include political and cultural theory, Marxism, technology and librarianship. His PhD dissertation looks at recent controversies in Canadian librarianships over security, race, class, gender, and intellectual freedom using the work of Stuart Hall. He is the author of Confronting the Democratic Discourse of Librarianship: A Marxist Approach (Library Juice Press, 2019).
---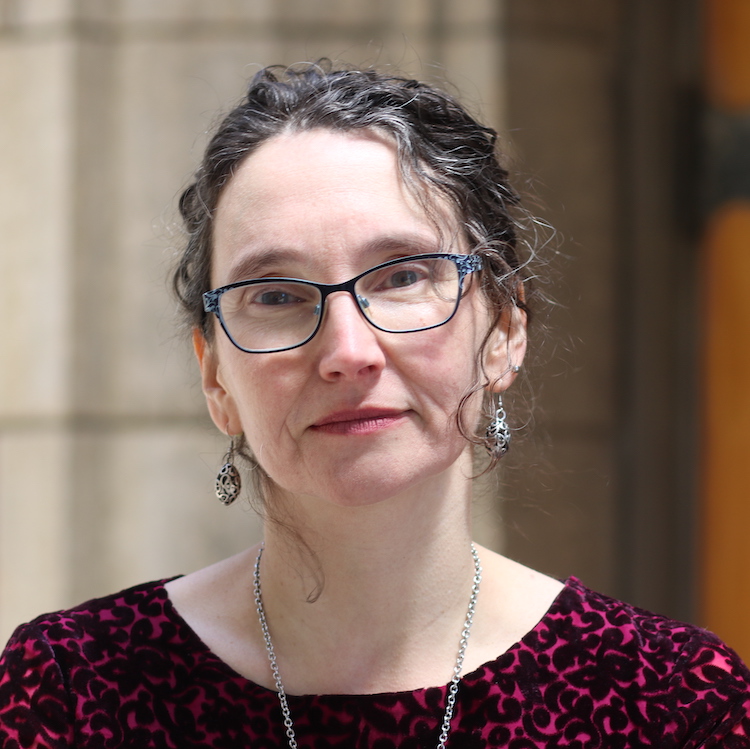 Dr. Kathryn Ready
Dr. Ready is Associate Professor in the Department of English at the University of Winnipeg. She is a specialist in eighteenth-century and Romantic studies, with teaching and research interests in the history of women, genders, and sexualities; science, literature, and culture; and religion and politics. She is currently working on a monograph on sociability, religion, and politics in late eighteenth- and early nineteenth-century Great Britain and co-editing a collection of essays on British Romantic women's writing and transgressive sexualities. 
---

Dr. Mavis Reimer
Dr. Mavis Reimer is Project Director of the SSHRC Partnership project entitled Six Seasons of the Asiniskow Ithiniwak: Reclamation, Regeneration, and Reconciliation and the lead researcher on the Production team of that project; co-director of the Centre for Research in Cultures of Young People; Professor in the English Department; and Dean of Graduate Studies (on leave for the academic year 2018-19).
---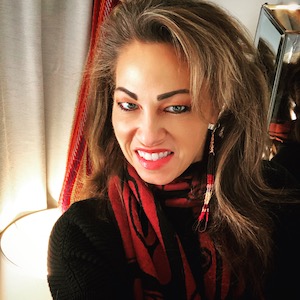 Dr. Jacqueline Romanow
Dr. Jacqueline Romanow, a Métis from the Red River Settlement, obtained her PhD in Political Studies (International Relations) at Queen's University and has an MA in Economics as well as a BA in English Literature from the University of Manitoba. She is the Chair of the Department of Indigenous Studies at the University of Winnipeg and teaches courses in indigenous rights, land and natural resources as well as globalization and economic development.  Dr. Romanow's research focuses on Indigenous economic development and self-determination. Prior to her PhD, she worked with First Nations across Canada on projects for governance, social and economic development across Canada. Most recently, Dr. Romanow has been conducting research on Indigenous experiences of Racism in Canadian society, as well as the structural role of Indigenous self-determination in reducing violence against Indigenous Women.
---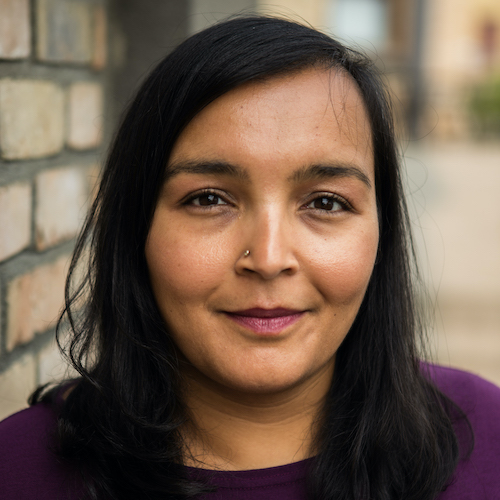 Dr. Sharanpal Ruprai
Dr. Sharanpal Ruprai is a writer and Associate Professor of Women's and Gender Studies at the University of Winnipeg. Dr. Ruprai's début poetry collection, Seva was shortlisted for the Stephen G. Stephansson Award for Poetry by the Alberta Literary Awards in 2015, and her most recent collection, Pressure Cooker Love Bomb, was shortlisted for the prestigious 2020 Annual Lambda Literary Awards, the Robert Kroetsch award for poetry and the Lansdowne Prize for poetry. Dr. Ruprai was the 2019-2020 Canadian Writer-in-Residence at the University of Calgary. As an interdisciplinary humanities scholar, her research and teaching interests include: indigenous and critical race feminism, religious and cultural studies and artistic practice.
---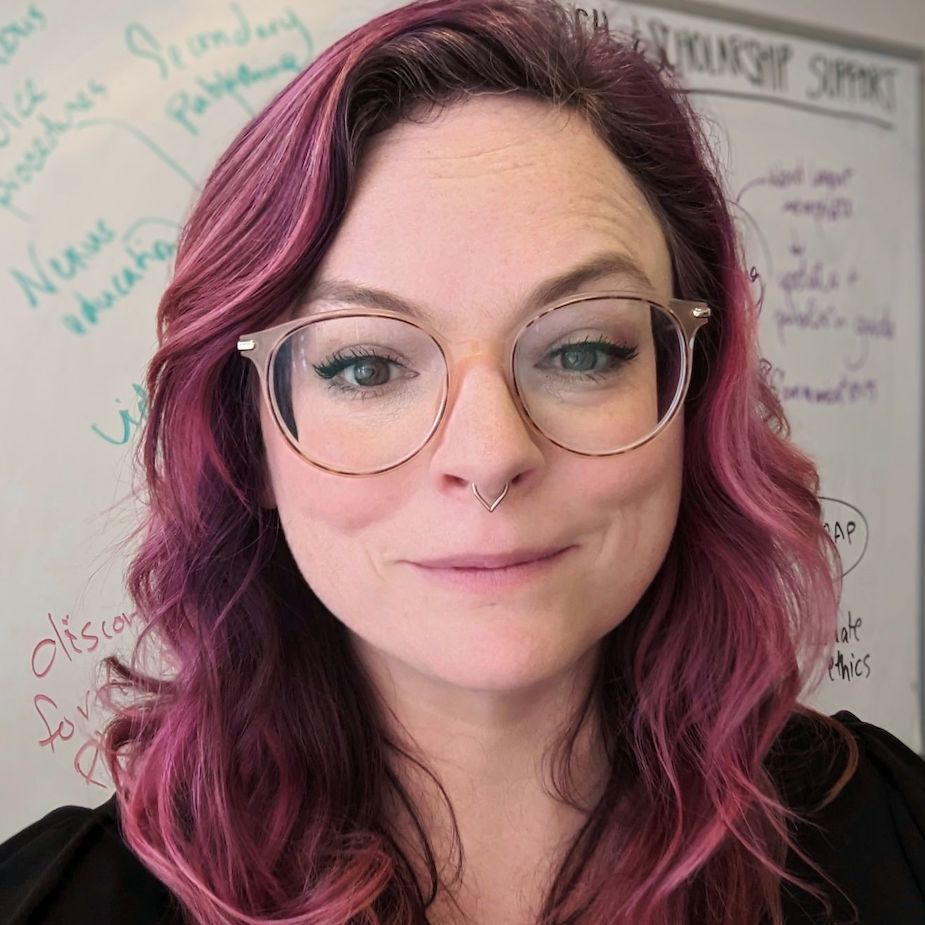 Brianne Selman
Brianne Selman has been a Librarian at UWpg for 10 years. With a background in cultural studies and urban sociology, her research now focuses on two main streams. The first is 'research on research', or scholarly communications. She is interested in Open Access, but also the larger political economy of scholarly publishing - where there are spaces of possibility in the terrain, and how factors like prestige and monopoly finance capital move the whole engine. Because of her professional practice in copyright, she is interested in trying to inform the field with more from cultural economics, and currently exploring Secondary Publishing Rights for academic authors. The second stream is the SSHRC-funded Cultural Capital Project. Following similar themes of contested spaces in concentrated profit-driven industries, the project looks at concentration & consolidation in the music industry, and tries to explore alternatives specifically through the lens of the interests of independent and working class musicians.
---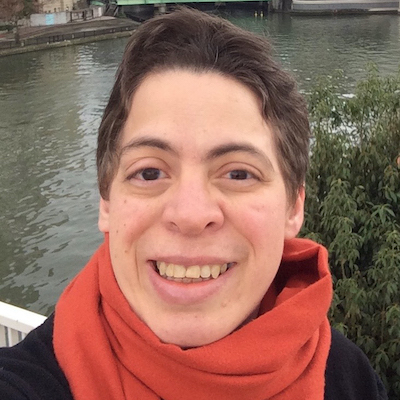 Jane Shulman
Jane Shulman has a Master's degree in Cultural Studies from the University of Winnipeg, and studies queer people's health narratives and queer content in nursing pedagogy. She teaches practicing nurses and nursing students about 2SLGBTQ+ people's health, advising on research-based strategies for providing equitable care. Jane has lectured at McGill University's Ingram School of Nursing, University of Ottawa's School of Nursing, and has presented her research at national and international conferences. She was previously director of knowledge exchange at Canadian Women's Health Network, and coordinated special projects at Breast Cancer Action Montreal. She currently works for the RISE (Respect, Inclusion, Safety, Equity) Research Program on 2SLGBTQ+ inclusive Education.
---

Dr. Ray Silvius
Dr. Ray Silvius is Associate Professor in the Department of Political Science at the University of Winnipeg.  His research interests include cultural political economy, multipolarity within the global political economy, post-hegemonic global political economy, and the political economy of refugees and immigration. He is the lead of the Community Engaged Research on Immigration (CERI) Network.
---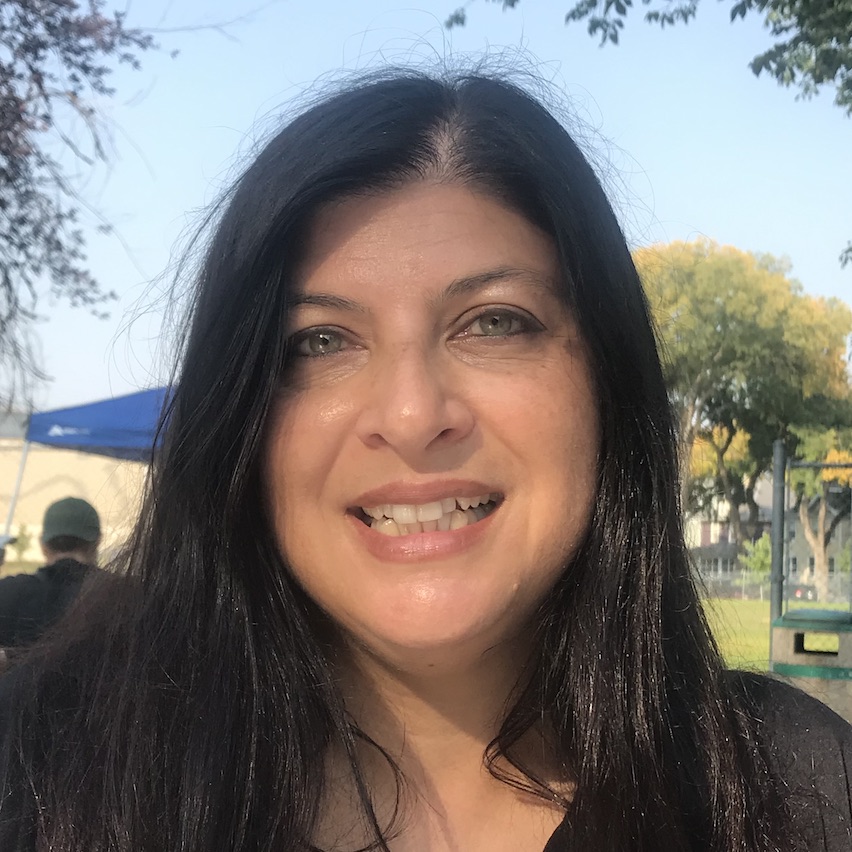 Dr. Kerry Sinanan
Dr. Kerry Sinanan is Assistant Professor in Global pre-1800 Literature and Culture. She specializes in the Black Atlantic, Caribbean slavery and race, and the global dimensions of Black resistance and abolition up to the present. She is under contract with Broadview Press to produce a new edition of The History of Mary Prince (1831). As an Anti-racist pedagogy practitioner she runs regular teach-ins and workshops on undisciplining 18th and 19thc studies and on decolonial curriculum. She has consulted with museums on anti-racist practices of display and curation, and is completing a project on slavery and glass.
---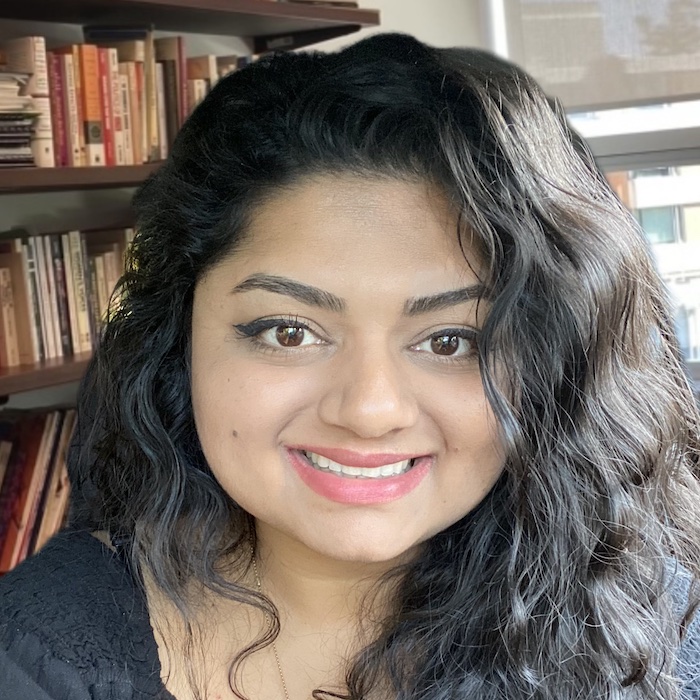 Dr. Aarzoo Singh
Dr. Aarzoo Singh is an Assistant Professor of Women's and Gender Studies at the University of Winnipeg. As an interdisciplinary scholar, her research focuses on the theoretical and experiential connections between storytelling, objects, locations, and displacement for the South Asian Diaspora. Her research was rewarded the Chancellor Henry N. R. Jackman Junior Fellowship from 2014-2020 and she was a nominee for the Christopher Knapper Award for Excellence in Teaching in 2013. Her current research and teaching interests focus on reparative justice narratives, alternative epistemologies, affective and personal archives, and postcolonial subjectivity. She was interviewed on her research for the British Museum of Colonisation's platform Paper Trails and her published work can be found in DisClosure: A Journal of Social Theory and in the forthcoming anthology Monsters and Monstrosity in Media (Vernon Press).

---
Dr. Kevin Walby 
Dr. Walby is Associate Professor of Criminal Justice at the University of Winnipeg. His research examines tourism and representations related to prison, jail, police, court, military, and nuclear testing museums. With Dr. Justin Piché at University of Ottawa, he leads the project Carceral Cultures.
---

Dr. Tracy Whalen 
Dr. Whalen is an Associate Professor in the Department of Rhetoric, Writing, and Communications at the University of Winnipeg. Her recent research has examined the  delivery style of celebrated Canadian texts—political oratory, artistic performance, and literary works—as well as the material rhetoric of public statuary and signage. She is currently investigating the rhetorical dynamics of  Newfoundland-American relations and identifications as these relate to commemoration, popular works, and tourism.
---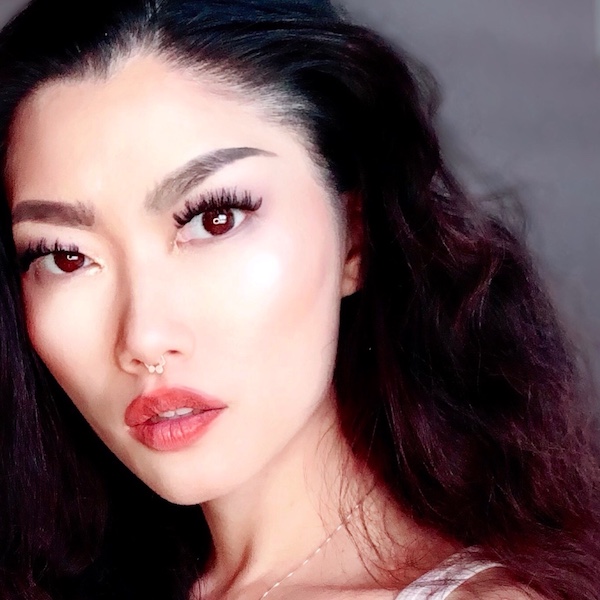 Dr. Jenny Heijun Wills 
Jenny Heijun Wills is the author of Older Sister. Not Necessarily Related. (McClelland & Stewart, Penguin Random House Canada 2019). It won the 2019 Hilary Weston Writers' Trust Award for non-fiction and the 2020 Eileen McTavish Sykes First Book Award. It was named as a Globe 2019 Best Book and one of the 10 best books by a Manitoba author in the last decade by the Winnipeg Free Press. Wills is also the co-editor of Adoption & Multiculturalism: Europe, The Americas, and the Pacific (University of Michigan Press, 2020) and Teaching Asian North American Texts (Modern Language Association, 2022). She is the 2020-2023 University of Winnipeg Chancellor's Research Chair and is Professor of English.
---

Larissa Wodtke
Larissa Wodtke is Program Officer of Equity, Diversity, Inclusion, Anti-Racism, and Decolonization and Research at the University of Winnipeg. She has published research on popular music, memory, irony, temporality, labour, and digital texts (more details). Her current research is on the temporal aesthetics of music inspired by racialized futurisms, or comparative ethnofuturisms (i.e., Afrofuturism, Gulf Futurism, Sinofuturism, Nippofuturism, Indigenous Futurisms, etc.). Her book on the genre of dance-punk for Bloomsbury is currently in press.
---

Dr. Doris Wolf
Doris Wolf is the Grad Program Chair of the MA in Cultural Studies and an Associate Professor in the Department of English and Faculty of Education—Access at the University of Winnipeg. She researches and publishes in the areas of Canadian Indigenous picture books and graphic narratives and memoirs about German childhoods in World War Two. She is a co-applicant and the Curriculum Team Leader on the SSHRC Partnership Grant Six Seasons of the Asiniskow Ithiniwak: Reclamation, Regeneration, and Reconciliation, which is housed in the Centre for Research in Young People's Texts and Cultures at UW.
---
External Afflilates and Visiting Scholars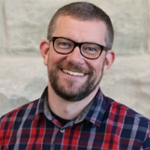 Christopher Campbell
Christopher Campbell (he/him) is a PhD candidate in Education at the University of Manitoba. His work focuses on the discursive construction of 2SLGBTQ+ subjectivities and content in education policy. He is a graduate of UW's MA Cultural Studies program and former Research Program Coordinator for the RISE (Respect, Inclusion, Safety, Equity) Research Program on 2SLGBTQ+-expansive education (https://www.uwinnipeg.ca/rise), led by Dr. Catherine Taylor at The University of Winnipeg. In this role, he coordinated national research projects on gender and sexual diversity in Canadian school systems, including the Every Teacher Project, the National Inventory of School System Interventions, and the RISE Project on 2SLGBTQ+-inclusive Teacher Education. He was co-investigator on the Second National Climate Survey on Homophobia, Biphobia, and Transphobia in Canadian Schools (https://egale.ca/awareness/still-in-every-class/). Chris currently works as PhD Research Assistant supporting Dr. Robert Mizzi's CRC in Queer, Community, & Diversity Education (https://qcde.ca).

---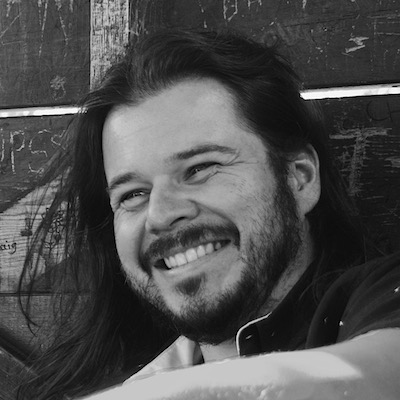 Les Sabiston
Les Sabiston is a PhD candidate in anthropology at Columbia University and a visiting research scholar at the department of anthropology at the University of Winnipeg. He is Métis and from Selkirk, Manitoba. He is currently completing his dissertation titled, Fear of Indigenous (dis)Orders: New Medico-legal Alliances for Capturing and Managing Indigenous Life in Canada. His dissertation is an ethnographic and historical study that examines systems of knowledge production about Indigenous peoples in the criminal justice and medical systems of Canada, and the conditions of life and politics that these knowledge forms enable for the settler Canadian state, its public, and the Indigenous communities of this land.