Canada Research Chair in Culture and Public Memory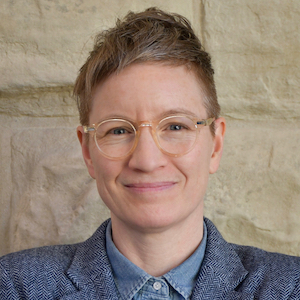 CRiCS is the initiative of Dr. Angela Failler, UWinnipeg's Tier 2 Canada Research Chair in Culture and Public Memory. Failler is Professor of Women's and Gender Studies, and teaches for the MA Program in Cultural Studies. She also currently leads the Cultural Studies Research Group. Her research is focused on how practices of culture and public memory are used to grapple with the "difficult knowledge" of historical traumas and injustices, including their ongoing/after effects. Her projects pay special attention to memorials, museums, commemorative artworks, community-based practices of remembrance, and government sponsored memory projects. She employs interdisciplinary, collaborative methodologies that draw on the expertise of scholars, educators, artists, curators, and other cultural practitioners. She also recently took on the role of Co-Chair of the Memory Studies Association (MSA) Canada Regional Group and is on the Advisory Board of the Canadian Association of Cultural Studies (CACS).
In 2017 Failler secured a John R. Evans Leader's Fund grant from the Canadian Foundation for Innovation (CFI) to create a research centre on campus at the University of Winnipeg. Additional funding provided through her CRC have helped launch the centre's initial programs. Failler serves as the inaugural Director of CRiCS.