Dr. Angela Failler Publishes in The Conversation
Tue. Jan. 14, 2020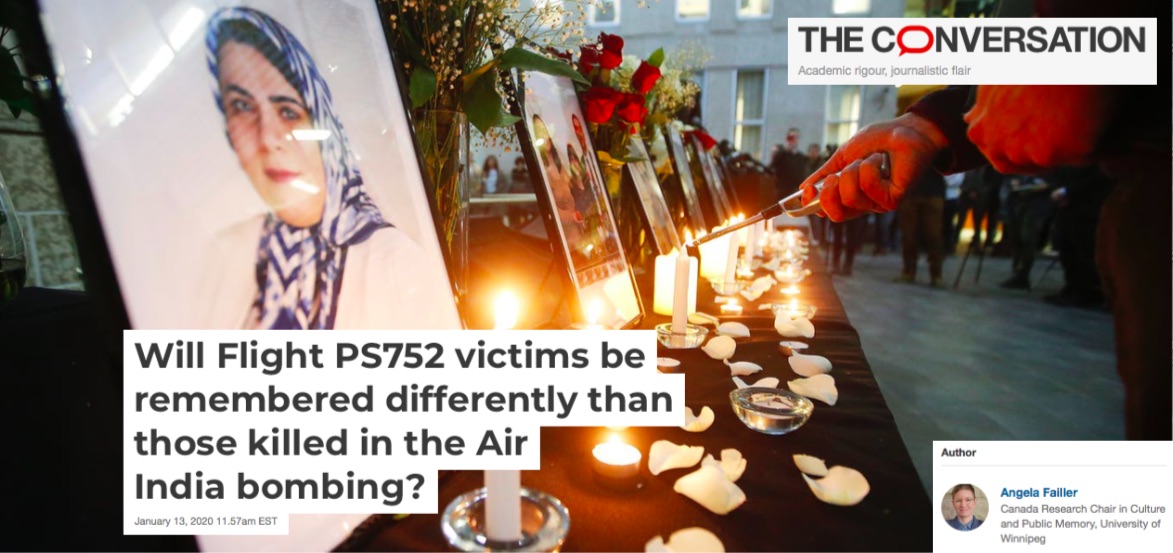 In response to the outpouring of grief across Canada since Ukraine International Airlines Flight PS752 was shot down by Iran, CRiCS Director Angela Failler published an opinion article in The Conversation: "Will Flight PS752 victims be remembered differently than those killed in the Air India bombing?"
This article, while drawing comparisons to the 1985 Air India bombing, features memories and perspectives from family members of those who died in the 1985 Air India bombing and raises questions around how Canadians mourn tragedies such as the Ukraine International Airlines flight bombing.
She asks: "Does the national mourning as a result of the tragedy of PS752 mean then that Canada has since changed? Are we befittingly shaken this time around?" As a conclusion, she states, "The best we can hope for is that our practice of collective remembrance might become the grounds upon which those of us who were not immediately affected by the downing of PS752 — or the Air India bombings — join in memory and mourning with those who were. In doing so, we learn to live alongside one another in the aftermath of loss with renewed connection."
See here to read this article in full.