Co-op Program Events and News
Co-op Networking Night
This year we were able to hold our Co-op networking evening in-person for the first time since before the pandemic. Around 20 different employers attended, such as Pepsico, Deloitte, KPMG, MB Hydro, SkipTheDishes, Scotiabank and The North West Company. Students were able to meet representatives from these organizations and develop contacts and connections as well as finding out more information about the employers.
In the classroom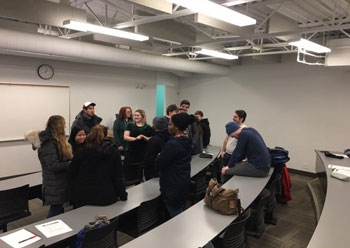 Co-op workshops returned to a fully in-person format! The course begins in mid-October and runs until mid-February. Topics covered include resume writing, cover letters, networking, job search skills, professionalism in the workplace, interview skills and more. When all modules were completed, students had exceptional understanding and tools for meaningful employment in a competitive marketplace.
Career Fairs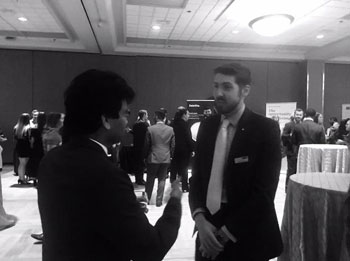 Co-op students attended The University of Winnipeg's Career Fair. Career Fairs can have a wide assortment of industries, which can offer a variety of roles for our Co-op students. They had the chance to talk to hiring managers in and ask questions that will help them in their future career endeavors. The Co-op office worked closely with the students in order to support their professional development. The Co-op office continues to work closely with industry partners to find appropriate job postings for students working towards their degree. Co-op students work in enriching environments that help to bridge their education with hands-on experiential learning.