Student FAQ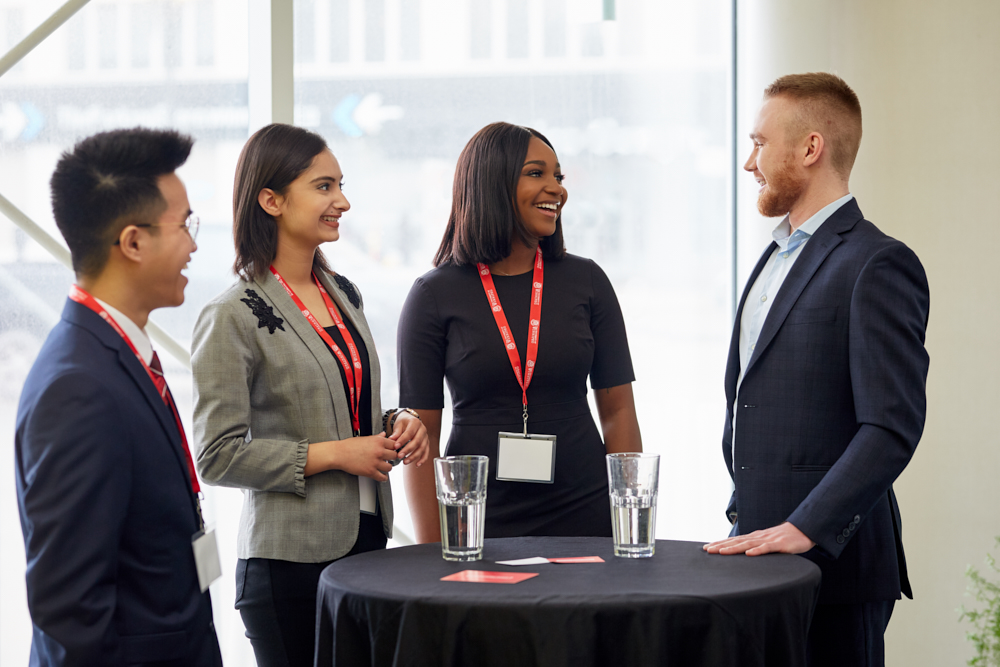 What is The University of Winnipeg's Co-operative Education Program?
Our Co-operative Education Program allows you, the student, an opportunity to gain hands-on work experience in your chosen field while attending university studies.  This is actual, paid work that you can use to build a robust resume of skills and work experience.
How does Co-op work?
First, after you are accepted into the Co-op Program, you'll get valuable training on creating the best, possible resume and tailored cover letters.  You'll learn how to highlight your key transferable skills, read a posting and practice your introduction. You'll need this because you'll also be exposed to several opportunities to network with industry professionals.  These are the people that hire students for meaningful jobs relevant in their degree program.  We work with many local, national and international organizations. Many of whom will send us job postings at various times throughout the year that are specifically designed for Co-op students. Many job postings are only available for Co-op students.
Why choose Co-op?
Co-op offers students the unique opportunity to test-drive their career by gaining valuable hands-on experience in their field!  Besides it being a paid position; students can use Co-op and their work experience to build their resume by the time they graduate!  You'll also get the opportunity to network with industry people, meet face-to-face, and ask questions or exchange business cards. With the training and development that all co-op students go through, you will gain life-long skills to further your career.
What's the difference between the credit and non credit for Co-op Work Terms?
The Co-op Program, application process, cost and professional training is exactly the same for both credit and non-credit.  Students who secure a Co-op Work Term and are in the Faculty of Business and Economics, have the option to gain up to three academic credits per work term. If you opt for the credit version, there will be an elective fee in addition to the Co-op fee, and you'll work with a supervising professor for your final project and receive a grade.  (This grade will affect your GPA). The credit version is only available to Faculty of Business and Economics students. The credit option is also dependent on securing a supervising professor. 
For the non-credit version, students will be enrolled in a non-credit course and receive recognition on their transcript via a standing grade to show their completion of a Co-op Work Term. You will have to complete a Final Work Term Report as well. Details on this will be shared with you upon securing a Work Term.
What is the required commitment to successfully complete the Co-op Program?
The Co-op Program is carefully planned and constructed as to not interfere with your class time.  Work shops, classes and guest speakers are typically held during lunch hours while events are after classes or during academic breaks.  The assignments are relevant to further your career growth.  It is mandatory to complete the assignments and attend workshops.
What does the Co-op Program consist of?
Upon acceptance into the Co-op Program, you will be enrolled in Co-op Training & Development I which consists of a series of professional module classes that will prepare you for the job application, interviewing skills and networking necessary to be successful in the job search. These are updated regularly with the latest research, tips and guidance to ensure you have the best resume, cover letter, professional training and networking skills.  You'll be able to decipher job posts, have your elevator pitch and key messages mastered long before you meet industry leaders and hiring managers at our co-op events.  Events are hosted to help you meet professionals in person, learn from the experts and make valuable new connections.
If conducting more than one work term, you will also be enrolled in Co-op Training & Development II which delves deeper into Leadership, Diversity, Workplace Conflict and more.
Does everyone find a job in a Co-op work term?
We can't guarantee a job for each student, but the UWinnipeg Co-op Program is within the national average.  Note that COVID-19, has played a part of securing employment. It is the student's responsibility to network, apply for the Co-op jobs and do their research.  As a co-op student, you'll be equipped with all the tools necessary to find meaningful work in your field. The Co-op Program is here to assist you with securing employment but we cannot guarantee that you will secure a co-op job.
If I don't find a job, will I fail Co-op?
No. If you haven't found a job by June 1st, then you won't be registered in Co-op for that term as long as you keep in communication with the Co-op office. You will still have access to the Co-op Program support until September 1 of the academic year that you were accepted into the Co-op Program.
How much does the Co-op Program cost?
The Co-op Program fee for 2022/2023 is $544.00.  They are subject to change with each summer term.*
Can I be in the Co-op Program if I'm also in an International Exchange Program and/or an International Student?
We have several International Students each term that are able to take this program and work in their field.  We review each application on a case by case basis.  As an International Student, you will need a Co-op Work Permit once accepted.  Please contact the Co-op office for more information.
If you are going abroad for an International Exchange Program for a term or two, you can still join co-op provided that you are meeting all the International Exchange Program requirements and Co-op's eligibility requirements.
When do postings arrive?
Postings generally arrive several weeks/months before hiring begins.  This gives Co-op students the ability to choose where they may like to work, and also prepare their resumes and cover letters accordingly. Typically for Summer job postings, we start to receive them in December/January for postings that are outside of Manitoba and February/March for positions in Winnipeg and surrounding areas. 
What support can I expect from the Co-op Office?
Besides the training and events offered, the Co-op Office is available during the week for any questions or concerns you may have about the program, jobs and resume building.  We are in close communication with our students, faculty and our industry partners.  We will also be with you every step of the way, from the interview and hiring process to the work placement onsite visits and until their placement ends.
What salary can I expect?
Salary is negotiated between the hiring industry and the student.  Wages will depend on education, experience and the role that you'll be filling.  Generally speaking, salaries in 2022 averaged at $17-20/hour.  It is highly dependant on the position offered and the industry.  In the end, it's the hands-on experience that's the most valuable asset for our students.