Reaching Out for Support
Remote Teaching, Learning and Research Hub
---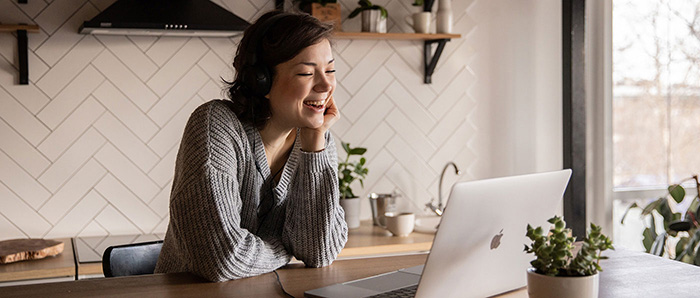 The University offers these types of support:
Academic Assistance 
Study Skills Workshops are offered in a Zoom format early in each term.  The workshops have an emphasis on online learning.  Please register in advance:  Study Skills Workshops
Student Success Advisors - If you are struggling with your coursework, Student Success Advisors can help you develop a plan to improve your grades.  Contact the advisors at studentsuccess@uwinnipeg.ca
Online tutoring is available at UWinnipeg for writing, as well as for math and science:  
Writing Centre Tutoring
Math and Science Tutoring
Tutoring services and/or workshops are also offered through other departments in the University, including:
Aboriginal Student Services Centre
International, Immigrant and Refugee Student Services 
Services and Supports for Students
There are a variety of service options available for students. Some services are provided by UWinnipeg Student Services while others are offered in the community.  (Please note that most services are currently working remotely due to Covid-19.)  Here is a list with contact information: 
Services and Supports for Students [PDF] 

All students are encouraged to download the UW SAFE App, which includes emergency contacts and support resources on and off campus and is available for iPhone and Android devices. To download, visit the app store ad type "UW Safe" in the search box.

Student Services at UWinnipeg

You can discuss academic-related issues, appeals, or career planning/job search strategies (via phone, email or Zoom appointment) with advisors in Academic and Career Services.  Drop-in sessions are available for quick questions:
Academic and Career Services

For personal issues, contact our Counselling Services for an appointment (via phone or Zoom):
Student Wellness - Counselling

Assistance and academic accommodations are available to students with eligible disabilities or medical conditions.  Learn more about these supports here:
Accessibility Services

Students dealing with a lack of computers or internet service or those who just prefer to study on campus may book a workstation at the University.  Find a form and more information here:
On-campus study and computer space - reservation request form  
A list of all departments in Student Services is here:
Student Services
Technology Assistance
Tech Sector Service Desk
For service desk contact information, hours of service, password help and request forms, please see:
UWinnipeg Tech Sector – Get Help
Enhanced Nexus Support
Starting Friday, February 19, 2021, a new "Nexus Support Portal" service will be available to all Nexus users (students, staff and faculty), with 24/7/365 support for the majority of Nexus requests via Live Chat or by email. If needed, other requests will be escalated to the UWinnipeg Nexus Support team to be addressed during regular business hours.
Details for students on how to access the new support service portal.