Registration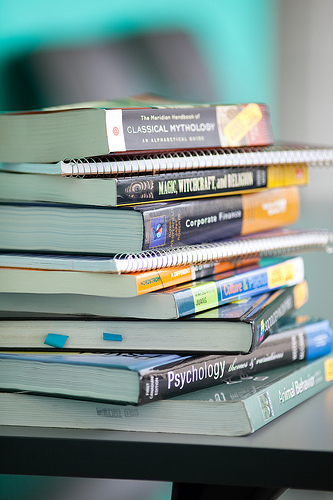 Username and Password
You will receive a user name and password with your Letter of Acknowledgment. Be sure to keep this information in a safe place, as you will use it throughout your program. Your single username and password gives you access to these systems:
WebAdvisor - the University's online registration system
Webmail (email) - the email system to use for all communications with the University
Nexus - learning management system (online course component)
Campus Computers - located in various places, including the Library and Uplink on the 4th floor Centennial Hall
---
Please note that the courses will fill on a first come, first served basis. However, certain courses have been reserved for students in particular streams or programs, and may not be available to all students. Please read the course descriptions in the booklet for information on restricted courses.
---
Registration
Timetable/How to Register
Information on registering for courses and the timetable can be found on the UWinnipeg webpage for registration, http://www.uwinnipeg.ca/registration.
Tiered Registration

An email message will be sent to your University webmail account giving you a registration start date/time for the WebAdvisor online registration system.
Fall and Winter Term - should receive your start date/time around early June
Spring Term - should receive your start date/time around the beginning of March
You can also find your time through WebAdvisor. Log on to WebAdvisor, click on "Current Students", then "Student Planning/Registration", and choose "Plan & Schedule" in the :Student Planning" module.
Student Central is open to remotely help students with registration Monday - Friday from 8:30 am - 4:30 pm.
Student Central website is http://www.uwinnipeg.ca/student-central
Student ID Card
After you have registered for courses, you can email your photo to Student Central in order to get your student ID card on a scheduled pick-up day; make sure to bring your photo ID with you. https://www.uwinnipeg.ca/accepted-students/getting-ready/student-id-cards.html
You will need a Student ID card to use the library and other university services.
Advising
To book an appointment with the Academic Advisor, Amanda Bourgoin, you can call 204-786-9962 or stop by the Education Office on the 1st Floor of Graham Hall.
You can also email the Advisor directly, a.bourgoin@uwinnipeg.ca.
Tuition Fees
Here is the link to tuition and incidental fees information, http://www.uwinnipeg.ca/fees/tuition.html.
UWSA Health Plan
Please note that if you are registered for 9 credit hours or more in each term, you are automatically enrolled in the UWSA Health Plan.
If you already have health coverage, you can opt out of the plan. For further details on how to opt-out, please visit the UWSA website, http://theuwsa.ca/healthplan/.
---