Faculty of Education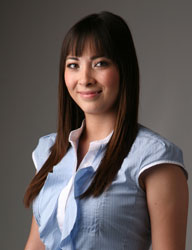 Education at The University of Winnipeg is diverse. We're the only university in the province to offer an integrated education program, where students can apply directly into our Faculty of Education. As a university committed to access, we provide opportunities for mature and inner-city students to become teachers and contribute to their community. All our programs incorporate hands-on teaching experience, and we offer a practicum program where you can apply to study and work overseas in your second year.
---
Integrated Education Program

This program allows you to work towards two degrees at the same time. Over a period of five years, you'll work towards your Bachelor of Arts or Bachelor of Science at the same time as your Bachelor of Education. In your first year, you'll be introduced to education topics and have some exposure to schools and classrooms. In second year, you'll be placed in the classroom to observe and gain teaching experience. You'll continue your student teaching in every year of the program, for a total of 24 weeks of student teaching.

Education Factsheet PDF|Education Website
After-Degree Program
If you already have a university degree, you can earn a Bachelor of Education in just two years at The University of Winnipeg. To be eligible to apply, you must have course work completed in two teachable areas. In addition to the teachable majors and minors offered here, applicants from other institutions may present teachable majors in Art, Human Ecology, and Native Studies, if you're applying to the Early, Early / Middle, or Middle Years streams. You may also present teachable minors in Art (except for those applying to Senior Years), Earth Science, Law, or Native Studies.
Education Factsheet PDF|Education Website

Teach Overseas
As an Education student at The University of Winnipeg, you may have the opportunity to complete your teaching practicum abroad during the final years of your degree. To date, our students have immersed themselves in new cultures while student teaching in countries such as Thailand, Costa Rica, Korea and Greece.
Education Factsheet PDF|Education Website

UWinnipeg/RRC Polytech Joint Program
If you want to major in Applied Commerce Education, Industrial Arts Education, or Technical/Vocational Education, with a second major in another teachable subject area, this is the program for you. Through this joint version of our Integrated Program, you'll take courses at both UWinnipeg and RRC Polytech. More information is available on:
Applied Commerce Education PDF | Industrial Arts Education PDF | Technical/Vocational Education PDF |  Education Website

Major Teachable Areas:
Minor Teachable Areas: