Faculty of Business and Economics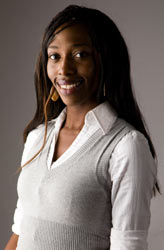 In today's global economy, making business decisions and problem solving are becoming increasingly complex. More workplaces are looking for people with a broader range of knowledge, training and skills. The Faculty of Business and Economics breaks down the barriers between traditional management disciplines and exposes students to a wider range of study than at most business schools. Our approach to business education aims to graduate students that are socially conscience business leaders and entrepreneurs and capable of adapting to the ever-changing needs of the modern business world.
The UWinnipeg business program is unique in that it allows students to enter directly into the Faculty of Business and Economics and start taking classes in their first year of study. It is not necessary to complete a year of preliminary study in another faculty prior to entering the business program. Want to become a business leader of tomorrow? The Faculty of Business and Economics will help you get there. As a student you'll receive a strong foundation in business education and gain broad exposure to other related disciplines, which is a unique approach in the province. Our business program is based on the latest advances in Business Education. We use a case-study approach modelled after the Harvard Business School, which gives you the opportunity to gain practical experience through case studies and applied knowledge on best business practices.
Our downtown location places us at the centre of Winnipeg's Financial & Business community. The Faculty has strong links with local, national, and international business associations and communities. The Faculty is devoted to the highest standards of teaching and research.
---
Business and Administration
The Bachelor of Business Administration degree offered through the Department of Business and Administration is designed for students who wish to pursue a career in business, or in the public or non-profit sectors. Our aim is to graduate socially and ethically responsible students capable of succeeding in a rapidly changing world.
The Business and Administration program develops critical thinking, analytic and decision-making abilities, oral and written communication skills, and the self-confidence to effectively apply these skills.
The 4-year BBA offers a General Stream as well as five Concentration Areas: Accounting, Marketing, Cooperative Enterprises, International Business, and Human Resource Management & Organizational Behaviour. The 4-year BBA prepares students for managerial work in many industries and is a solid foundation for graduate business degree programs. Learn More  
The 3-year BBA is a stand alone business degree that can also be an excellent complement to a degree in another field, and is intended to be readily accessible as a part of a double degree program upon completion of additional coursework.
Business and Administration Factsheet [PDF] | Business and Administration Website
Joint Program - Business Administration

UWinnipeg offers a joint program with Red River College that provides students the opportunity to obtain both a Bachelor of Business Administration degree and a Business Administration Diploma in less time than it would normally take to obtain the two qualifications, by allowing credit for work completed at the alternate institution.
Joint Program - Business Administration Factsheet [PDF]
 
Economics
Economics analyzes how societies provide for their well-being. You'll learn about the difficult choices made by consumers, investors, managers, policy makers and citizens. To help you fully understand these choices, economic theory and its historical and institutional background are presented within a Canadian perspective. An Economics major can be obtained through a 3-Year BA, 4-Year BA, BA Honours degree program or a Combined major. The Honours Program in Economics at the University of Winnipeg is designed to provide a liberal arts education with an emphasis on modern economic analysis.
Economics and Finance Factsheet [PDF]] | Economics Website
Economics and Finance
Understand how financial markets and financial instruments are used by businesses, governments and investors to raise and supply capital for investment and financing purposes through the Economics and Finance program at the University of Winnipeg. Learn to understand the operations of bond and equity markets, and modern financial instruments such as options, futures and derivatives using economic and business concepts from a Canadian perspective.  You will learn the language of Bay Street and Wall Street and gain a deep understanding of the role financial markets and financial instruments play in a modern economy.  Drawing on the strengths of the Economics and Business Departments at the University of Winnipeg, this program will allow you to pursue a career as an Investment Advisor, a Chief Financial Office, or many positions in the Financial Services Industry.  The program has been designed to allow students to choose between a BA in Economics and Finance or a BBA in Economics and Finance depending on their particular learning and career interests. 
Economics and Finance Factsheet [PDF] | Economics Website
Graduate Programs:

Master of Arts in Applied Economics
Master in Management
For information on all the graduate programs at UWinnipeg, please see Faculty of Graduate Studies.