Jake MacDonald Writer-in-Residence
---
Omar El Akkad Named as 2023 Jake MacDonald Writer in Residence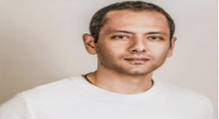 The University of Winnipeg English department is thrilled to announce that Omar El Akkad will be the 2023 Jake Macdonald Writer in Residence (online) from September 18 to December 12. 
Omar El Akkad is an Egyptian-Canadian novelist and journalist. For ten years he was a staff reporter for The Globe and Mail, where he covered the war in Afghanistan, military trials at Guantanamo Bay and the Arab Spring in Egypt. He was most recently a correspondent for the western United States, where he covered the Black Lives Matter Movement. 
El Akkad's debut novel, American War, published in 2017, is an international bestseller and has been translated into thirteen languages.  It received positive reviews from critics; The New York Times book critic Michiko Kakutani compared it favourably to Cormac McCarthy's The Road and Philip Roth's novel The Plot Against America. The Globe and Mail called it "a masterful debut." American War won the Pacific Northwest Booksellers' Award, the Oregon Book Award for fiction, and the Kobo Emerging Writers Prize and has been nominated for more than ten other awards including the Rogers Trust Fiction Prize, and the Amazon.ca First Novel Award. It was listed as one of the best books of the year by The New York Times, Washington Post, GQ, NPR, Esquire and was selected by the BBC as one of 100 novels that changed our world.
His second novel What Strange Paradise published in 2021 about a young boy fleeing Syria, won the Giller Prize for fiction, the Pacific Northwest Book Award and was longlisted for the 2023 Dublin Literary Award.  It was also chosen as a best book of the year by the NY Times, The Washington Post, NPR, The Globe and Mail and others. The novel was selected for the 2022 edition of Canada Reads where it was defended by Tareq Hadhad.  
Omar El Akkad Reading and Q&A Scheduled for October 12, Register via Link
El Akkad will deliver the annual Jake Macdonald Reading on Zoom on Thursday, October 12 at 7.00pm CDT. The Reading will be followed by a Q&A moderated by University of Winnipeg English Professor Dr. Lindsay Wong. To RSVP to this reading, please follow this link.
Later in the fall, El Akkad will also participate in the Jake Macdonald International Writers' Panel. The date for this special event, as well as the name of the author with whom El Akkad will be in dialogue, will be announced in October.
Book a Writing Consultation with Omar El Akkad
During his residency, El Akkad will be available for consultations with UWinnipeg students and faculty. If you wish to book a writing consultation, please email El Akkad directly at o.elakkad-ra@uwinnipeg.ca 
UWinnipeg students will be given priority for these meetings and local writers will be included as scheduling permits.  
El Akkad will look at manuscripts 5-8 pages in length. His expertise is in prose, but he is open to giving feedback on writing in other genres. El Akkad is also available for class visits or special events. To schedule a classroom visit, please email o.elakkad-ra@uwinnipeg.ca directly, indicating possible dates and times for the visit and providing details about the course and course focus.
---
About Jake MacDonald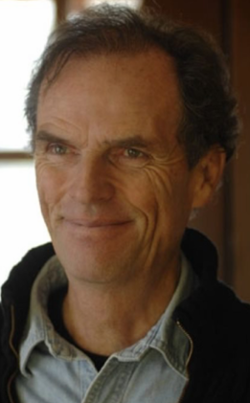 The Jake MacDonald Writer-in-Residence Program honours the memory of the beloved Manitoba writer Jake MacDonald, who passed away suddenly and too soon on January 30, 2020. Through the creative thinking and great generosity of Jake's family, friends, and peers, this program makes possible the kind of work Jake believed in: mentoring emerging writers, bringing readings and other literary events to the public, and providing support for working writers to concentrate on their projects in process. Erín Moure will be the first writer to hold the Jake MacDonald residency, in 2021.
Jake MacDonald wrote short stories, tall tales, novels, essays, newspaper and magazine articles, and books of non-fiction, and he was beginning to make his mark as a playwright as well. His best-known work is his memoir Houseboat Chronicles: Notes from a Life in Shield Country, which recounts adventures from his life, especially his years spent living on a houseboat on the Winnipeg River near Minaki. That book won the prestigious national Rogers Non-Fiction Award and the Manitoba Book of the Year Award, and became a best-seller. Another popular Jake MacDonald book, Juliana and the Medicine Fish, is very different in genre, being a novel for young people, but it shares the same respect for nature and love of Canadian Shield country. Juliana and the Medicine Fish is a master work of story-telling, and was made into a very fine film. Jake's debut play, The Cottage, premiered on the main stage of the Manitoba Theatre Centre in the spring of 2019 and shortly thereafter Jake was honoured with the Winnipeg Arts Council's Making a Mark award. The new residency at the University of Winnipeg is made possible by the Jake MacDonald Writers Fund, which began with a generous founding gift from Jake's friend Angus Reid. For more information, see https://news.uwinnipeg.ca/uwinnipeg-announces-the-jake-macdonald-writers-fund/
Jake MacDonald (Photo courtesy of the family)
---
Past Jake MacDonald Writers-in-Residence:
2022 Liz Howard
2021 Erìn Moure