Liz Howard
The Department of English is pleased to announce the Jake MacDonald Writer in Residence for Fall 2022: Liz Howard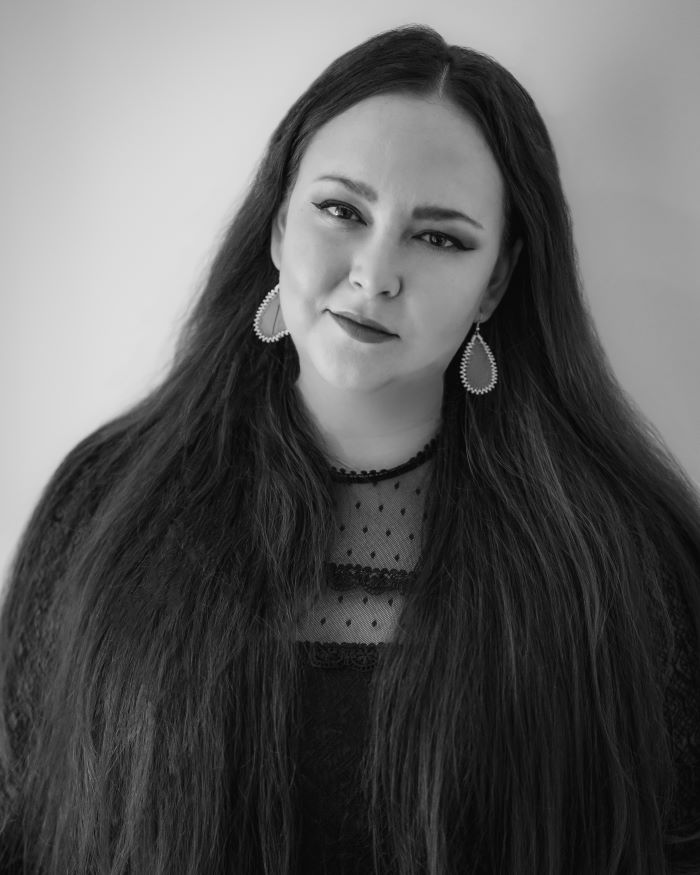 The University of Winnipeg English department is thrilled to announce the second year of the Jake MacDonald Writer-in-Residence Program.
The second writer to hold the Jake MacDonald residency will be acclaimed Canadian poet, Liz Howard. We look forward to hosting Liz as an online writer in residence from September 18th to December 18th, 2022. You can read more about Jake MacDonald and Liz Howard below.
Liz will be participating in two events during her tenure: The Jake Macdonald Writer In Residence Reading (October 13th at 7 pm. Winnipeg time) and The Jake Macdonald International Writer's Panel (November 17th at 7 pm. Winnipeg time). The international guest for the second event will be announced as soon as it is finalized.
In terms of writing feedback, Liz will look at manuscripts 5-8 pages in length. Her expertise in poetry but she is open to giving feedback on writing in other genres.
Students can contact Liz for appointments via email at li.howard@uwinnipeg.ca . University of Winnipeg students will be given priority for meetings and local writers will be included as scheduling permits. Liz is also able to do class visits this semester if desired. Please email her directly to set up class visits.
Liz Howard is a poet, editor, and teacher. Her work explores Anishinaabe ways of knowing, cosmology, ecology, and the philosophy and neuroscience of consciousness. Her first collection, Infinite Citizen of the Shaking Tent, won the 2016 Griffin Poetry Prize and was shortlisted for the 2015 Governor General's Award for Poetry. Her second collection, Letters in a Bruised Cosmos, was shortlisted for the 2022 Griffin Poetry Prize and the Trillium Poetry Prize. Howard received an Honours Bachelor of Science with High Distinction from the University of Toronto, and an MFA in Creative Writing from the University of Guelph. She has completed creative writing and Indigenous arts residencies at McGill University, University of Calgary, UBC Okanagan, Douglas College, Sheridan College, and The Capilano Review. She is the 2022 Jake MacDonald Writer-in-Residence at the University of Winnipeg and the 2023 Shaftesbury Creative Writer-in-Residence at Victoria College in the University of Toronto. She has taught creative writing at the Banff Centre for Arts and Creativity and the University of Toronto. She will be joining Concordia University's Department of English as an Assistant Professor of creative writing in June 2023. She is of mixed settler and Anishinaabe heritage. Born and raised on Treaty 9 territory in Northern Ontario, she currently lives in Toronto.
(Photo credit: Ralph Kolewe)