Faculty Bookshelf
Candida Rifkind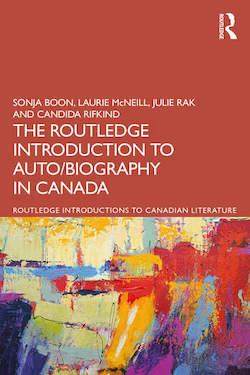 The Routledge Introduction to Auto/biography in Canada. (January 2023)
By Sonja Boon, Laurie MacNeill, Julie Rak, and Candida Rifkind
https://www.routledge.com/The-Routledge-Introduction-to-Autobiography-in-Canada/Boon-McNeill-Rak-Rifkind/p/book/9781032044385
The Routledge Introduction to Auto/biography in Canada explores the exciting world of nonfiction writing about the self, designed to give teachers and students the tools they need to study both canonical and lesser-known works. The volume introduces important texts and contexts for interpreting life narratives, demonstrates the conceptual tools necessary to understand what life narratives are and how they work, and offers an historical overview of key moments in Canadian auto/biography. Not sure what life writing in Canada is, or how to study it? This critical introduction covers the tools and approaches you require in order to undertake your own interpretation of life writing texts. You will encounter nonfictional writing about individual lives and experiences—including biography, autobiography, letters, diaries, comics, poetry, plays, and memoirs. The volume includes case studies to provide examples of how to study and research life narratives and toolkits to help you apply what you learn. The Routledge Introduction to Auto/biography in Canada provides instructors and students with the contexts and the critical tools to discover the power of life writing, and the skills to study any kind of nonfiction, from Canada and around the world.

---
Lindsay Wong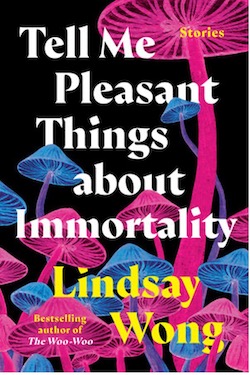 Tell me Pleasant Things about Immortality (Penguin 2023)
Living forever isn't everything it's cracked up to be. Hearts can still break, looks can still fade, and money still matters, even in eternity. The ghosts, zombies, and demons in this collection are all shockingly human, and they're ready to spill their guts. Vanity, love, and tragedy are all candidly explored as the unfulfilled desires of the dead are echoed in the lives of modern-day immigrants. Story-by-story, the line between ghost and human, life and death, becomes increasingly blurred.
There's a courtesan from 17th century China who, try as she might, just can't manage to die. Grandmama Wu, who returns from the dead to protect her grandchildren from bullies. Not to mention an Internet-order bride who inadvertently brings the apocalypse to Nebraska City.
From Shanghai to Vancouver, the women in this collection haunt and are haunted—by first loves, troublesome family members, and traumatic memories. Intertwining horror, the supernatural, and mythology, Tell Me Pleasant Things about Immortality riotously critiques contemporary life and fearlessly illuminates the ways in which the past can devour us. A collection about transformation and what makes us human, it solidifies Lindsay Wong as one of the most vital and electrifying voices in Canadian literature today.
---
Jenny Heijun Wills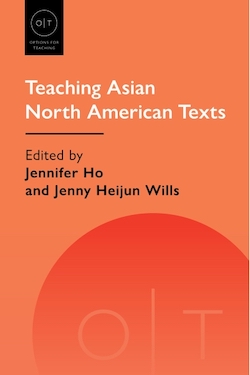 Teaching Asian North American Texts (MLA, 2022)
From the short stories and journalism of Sui Sin Far to Maxine Hong Kingston's pathbreaking The Woman Warrior to recent popular and critical successes such as Viet Thanh Nguyen's The Sympathizer, Mohsin Hamid's The Reluctant Fundamentalist, and Kevin Kwan's Crazy Rich Asians, Asian North American literature and media encompass a long history and a diverse variety of genres and aesthetic approaches.
The essays in this volume provide context for understanding the history of Asian immigrants to the United States and Canada and the experiences of their children, grandchildren, and great-grandchildren. Contributors address historical contexts, from the early enactment of Asian exclusion laws to the xenophobia following 9/11, and provide tools for textual analysis. The essays explore conventionally literary texts, genres such as mystery and speculative fiction, historical documents and legal texts, and visual media including films, photography, and graphic novels, emphasizing the ways that creators have crossed boundaries of genre and produced innovative new forms.

---
Candida Rifkind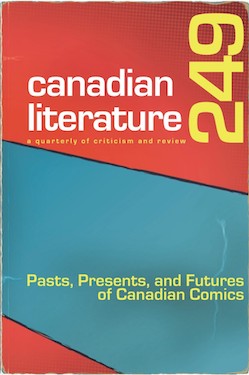 Canadian Literature 249: "The Pasts, Presents, and Futures of Canadian Comics" Special Issue.
November 2022. Co-edited by Candida Rifkind & Zachary Rondinelli.
Featuring six critical articles, a forum by GLAM (galleries, libraries, archives, and museums) professionals, interviews with two comics historians and three comics artists, original artwork, and eleven reviews of recent publications in Canadian comics and comics studies.
Canadian cartoonists have been prominent voices within the global comics landscape for quite some time, but recently their renown has grown thanks to numerous prizes and honorifics. Seth was awarded the Festival d'Angoulême's Prix Spécial du Jury in 2020 during France's Festival d'Angoulême and was recently honoured as Chevalier of the Order of Arts and Letters by the French Minister of Culture. Joe Ollman's recent work, Fictional Father, received the distinct honour of becoming the first comic or graphic novel to be nominated for a Governor General's Literary Award for Fiction, and in 2022 Julie Doucet was awarded the Grand Prix at the 49th Angoulême International Comics Festival (also known as the highest award in European cartooning). As Ho Che Anderson so eloquently puts it in his keynote with Cole Pauls [in this issue], "[Canadian] work is world-class," and these recognitions remind the world of that important fact.
Of course, with this prestige comes a renewed interest in understanding the different traditions and influences that have shaped individual cartoonists and asking how – perhaps even if – their identities as Canadians matter to their art. This special issue represents what we hope will be a reorientation of the Canadian comics conversation; one that has long been languishing in the rhetoric of nationalism and patriotism ignited during the WECA-era and re-fueled in the 1970s when Leishman & Comely's Tom Evans pulled up his red and white spandex to become Captain Canuck. We say this to reiterate that the story of where Canadian comics began is not the same as when Canadian comics publishing began; contrary to how it might look today, the multi-faceted, aesthetically diverse, and globally networked histories of Canadian comics have yet to be fully captured.

---
Di Brandt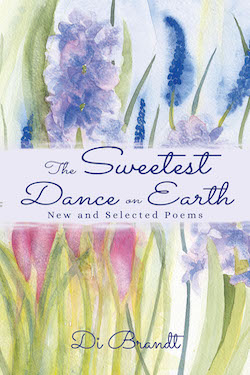 The Sweetest Dance on Earth: New and Selected (Turnstone Press, 2022)
Since her debut in 1987 with questions I asked my mother, Di Brandt has remained curious, still asking questions and pushing poetic bounds. Now for the first time, the best work of this Griffin Award winning poet has been gathered together in one place. Distilled into one collection is Di Brandt''s insatiable desire to understand, question and show the world in a new light. From her feminist work to her eco poetics, readers will get a chance to see the breathtaking career of one of Canada's most influential poets.

---
Celiese Lypka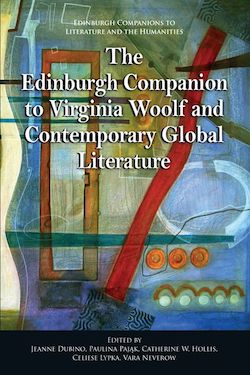 The Edinburgh Companion to Virginia Woolf and Contemporary Global Literature (Edinburgh UP, 2021)
To capture the many Woolfian currents circulating around the world, the twenty-three chapters in this companion examine the global responses Woolf's work has inspired and explore her worldwide influence. Authors address ways Woolf is received by writers, publishers, reading audiences and academics in countries around the world; how she is translated into multiple languages; and the transformation of her life into global contemporary biofiction.
---
Chigbo Arthur Anyaduba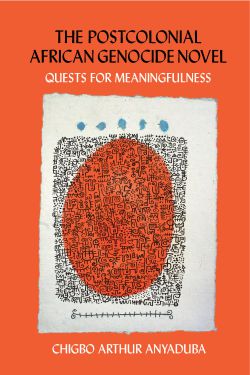 The Postcolonial African Genocide Novel: Quests for Meaningfulness. Liverpool University Press, 2021.
In The Postcolonial African Genocide Novel, Chigbo Anyaduba examines fictional responses to mass atrocities occurring in postcolonial Africa. Through a comparative reading of novels responding to the genocides of the Igbo in Nigeria (1966-1970) and the Tutsi in Rwanda (1990-1994), the book underscores the ways that literary encounters with genocides in Africa's postcolonies have attempted to reimagine the conditions giving rise to exterminatory forms of mass violence. The book concretizes and troubles one of the apparent truisms of genocide studies, especially in the context of imaginative literature: that the reality of genocide more often than not resists meaningfulness. Particularly given the centrality of this truism to artistic responses to the Holocaust and to genocides more generally, Anyaduba tracks the astonishing range of meanings drawn by writers at a series of (temporal, spatial, historical, cultural and other) removes from the realities of genocide in Africa's postcolonies, a set of meanings that are often highly‐specific and irreducible to maxims or foundational cases. The book shows that in the artistic projects to construct meanings against genocide's nihilism writers of African genocides deploy tropes that while significantly oriented to African concerns are equally shaped by the representational conventions and practices associated with the legacies of the Holocaust.
---
Patricia Robertson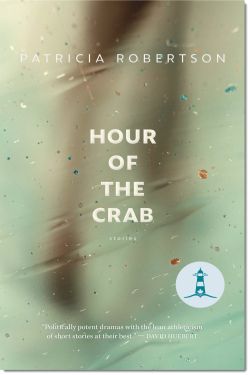 Hour of the Crab. Goose Lane, 2021.
Patricia Robertson's new collection of short fiction, Hour of the Crab, is a work of insight and mastery, each story demonstrating an original vision, intriguing characters, and sophisticated skill.
Readers will travel with Robertson's vivid characters, sharing their journeys, their challenges, their complicated choices. They will also discover other worlds — from an eleventh-century monastery in France to a near-future British Columbia where apocalyptic wildfires seem to be never-ending.
---
James Scoles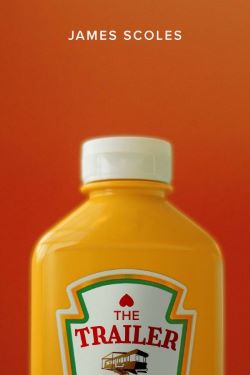 The Trailer. Signature Editions, 2021
The Trailer explores the subtle art of balancing life on the edge of a city--indeed, perched precariously, metaphorically on the fringe of society--not exactly following a script for keeping up with the Joneses. The experiences of love and loss while living on that (not exactly) sharp edge build the foundation in this collection. Stylistically, the poems vary as they dig through the detritus daily to reveal the joy, beauty, and humour within the world of thin tin-walled hope and melamine dreams of a mobile home, of a live lived lagging just a little behind.
---
Lindsay Wong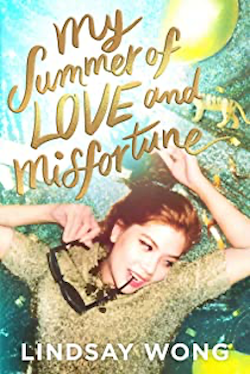 My Summer of Love and Misfortune (Simon & Schuster, 2020)
Iris Wang is having a bit of a rough start to her summer: Her boyfriend cheated on her, she didn't get into any colleges, and she has no idea who she is or what she wants to do with her life. She's always felt torn about being Chinese-American, feeling neither Chinese nor American enough to claim either identity. She's just a sad pizza combo from Domino's, as far as she's concerned.
In an attempt to snap her out of her funk, Iris's parents send her away to visit family in Beijing, with the hopes that Iris would "reconnect with her culture" and "find herself." Iris resents the condescension, but even she admits that this might be a good opportunity to hit the reset button on the apocalyptic disaster that has become her life.
With this trip, Iris expects to eat a few dumplings, meet some family, and visit a tourist hotspot or two. Instead, she gets swept up in the ridiculous, opulent world of Beijing's wealthy elite, leading her to unexpected and extraordinary discoveries about her family, her future, and herself.

---
Candida Rifkind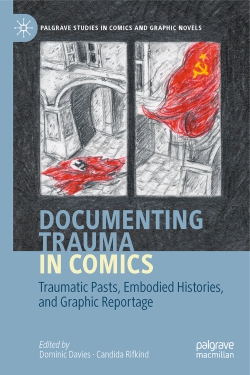 Documenting Trauma in Comics: Traumatic Pasts, Embodied Histories, and Graphic Reportage. Edited by Dominic Davies and Candida Rifkind. Palgrave, 2020.
Why are so many contemporary comics and graphic narratives written as memoirs or documentaries of traumatic events? Is there a specific relationship between the comics form and the documentation and reportage of trauma? How do the interpretive demands made on comics readers shape their relationships with traumatic events? And how does comics' documentation of traumatic pasts operate across national borders and in different cultural, political, and politicised contexts?
The sixteen chapters and three comics included in Documenting Trauma in Comics set out to answer exactly these questions. Drawing on a range of historically and geographically expansive examples, the contributors bring their different perspectives to bear on the tangled and often fraught intersections between trauma studies, comics studies, and theories of documentary practices and processes. The result is a collection that shows how comics is not simply related to trauma, but a generative force that has become central to its remembrance, documentation, and study.
---
 Jenny Heijun Wills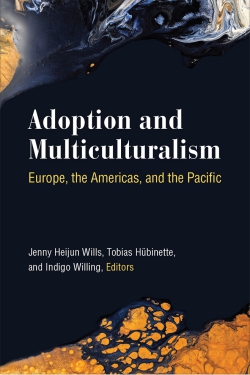 Adoption and Multiculturalism: Europe, the Americas, and the Pacific, University of Michigan Press, 2020.
Adoption and Multiculturalism features the voices of international scholars reflecting transnational and transracial adoption and its relationship to notions of multiculturalism. The essays trouble common understandings about who is being adopted, who is adopting, and where these acts are taking place, challenging in fascinating ways the tidy master narrative of saviorhood and the concept of a monolithic Western receiving nation. Too often the presumption is that the adoptive and receiving country is one that celebrates racial and ethnic diversity, thus making it superior to the conservative and insular places from which adoptees arrive. The volume's contributors subvert the often simplistic ways that multiculturalism is linked to transnational and transracial adoption and reveal how troubling multiculturalism in fact can be.
---
Jonathan Ball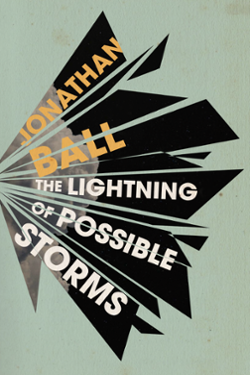 The Lightning of Possible Storms. Book*hug Press, 2020
Aleya's world starts to unravel after a café customer leaves behind a collection of short stories. Surprised and disturbed to discover that the book has been dedicated to her, Aleya delves into the strange book…

A mad scientist seeks to steal his son's dreams. A struggling writer, skilled only at destruction, finds himself courted by Hollywood. A woman seeks to escape her body and live inside her dreams. Citizens panic when a new city block manifests out of nowhere. The personification of capitalism strives to impress his cutthroat boss.

The more Aleya reads, the deeper she sinks into the mysterious writer's work, and the less real the world around her seems. Soon, she's overwhelmed as a new, more terrifying existence takes hold.

---
Jenny Heijun Wills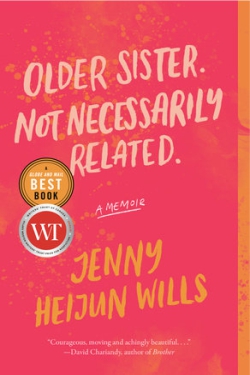 Older Sister. Not Necessarily Related, McClelland & Stewart, 2019.
Winner of the 2019 Hilary Weston Writers' Trust Prize for Nonfiction

A beautiful and haunting memoir of kinship and culture rediscovered.

Jenny Heijun Wills was born in Korea and adopted as an infant into a white family in small-town Canada. In her late twenties, she reconnected with her first family and returned to Seoul where she spent four months getting to know other adoptees, as well as her Korean mother, father, siblings, and extended family. At the guesthouse for transnational adoptees where she lived, alliances were troubled by violence and fraught with the trauma of separation and of cultural illiteracy. Unsurprisingly, heartbreakingly, Wills found that her nascent relationships with her family were similarly fraught.
---
Andrew Burke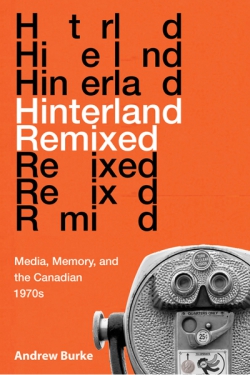 Hinterland Remixed: Media, Memory, and the Canadian 1970s. McGill-Queen's University Press, 2019.
An examination of the legacy and cultural afterlife of the Canadian 1970s in film, television, and the visual arts.
Like the flute melody from Hinterland Who's Who, the 1970s haunt Canadian cultural memory. Though the decade often feels lost to history, Hinterland Remixed focuses on boldly innovative works as well as popular film, television, and music to show that Canada never fully left the 1970s behind.

Andrew Burke reveals how contemporary artists and filmmakers have revisited the era's cinematic and televisual residues to uncover what has been lost over the years. Investigating how the traces of an analogue past circulate in a digital age, Burke digs through the remnants of 1970s Canadiana and examines key audiovisual works from this overlooked decade, uncovering the period's aspirations, desires, fears, and anxieties. He then looks to contemporary projects that remix, remediate, and reanimate the period. Exploring an idiosyncratic selection of works - from Michael Snow's experimental landscape film La Région Centrale, to SCTV's satirical skewering of network television, to L'Atelier national du Manitoba's video lament for the Winnipeg Jets - this book asks key questions about nation, nostalgia, media, and memory.
A timely intervention, Hinterland Remixed demands we recognize the ways in which the unrealized cultural ambitions and unresolved anxieties of a previous decade continue to resonate in our current lives.
---
Catherine Hunter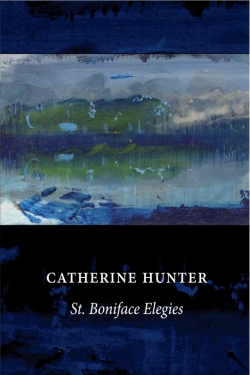 St. Boniface Elegies by Catherine Hunter, published in 2019 by Signature Editions. Cover art by the late Cliff Eyland, book design by Melody Morrissette.

This collection of poems includes work that explores the soul of the city of Winnipeg, the writer's travels, and elegies upon the death of the writer's beloved husband. Winner of the 2020 Lansdowne Prize for Poetry, it was also a finalist for the Governor General's Award for Poetry, the High Plains Book Award for Poetry and Manitoba Book of the Year.
---
Jonathan Ball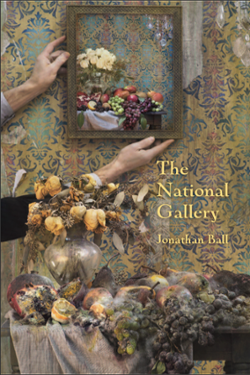 The National Gallery. Coach House Books, 2019
Jonathan Ball's fourth poetry book, the first in seven years, swirls chaos and confession together. At the book's heart is a question: Why create art? A series of poetic sequences torment themselves over this question, offering few answers and taking fewer prisoners.

A startling diversity of styles and subjects feed into the maelstrom of The National Gallery, and its dark currents will draw you in to drown.

---
Heather Milne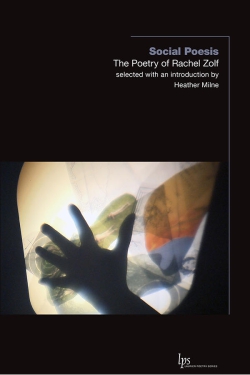 Social Poesis: The Poetry of Rachel Zolf. Wilfrid Laurier University Press, 2019.
Social Poesis introduces readers to the work of one of Canada's most exciting and challenging poets. Through selections from across Rachel Zolf's poetic oeuvre, this book foregrounds the philosophical, ethical, and political questions that inform Zolf's poetry. Selections range from early poems in which Zolf explores transhistorical trauma and queer subjectivity to more recent writings that examine militarism, settler colonialism, and other forms of state-sanctioned violence. Zolf's poetry enacts what she calls a "social poesis"; she is attuned to questions of ethical responsibility and the role, and limitations, of poetry as a tool for ethical thinking, political engagement, accountability, and bearing witness.
Heather Milne's introduction examines Zolf's compositional strategies, tracing the evolution of Zolf's writing from an autobiographical poetics, in which Zolf as subject/speaker is locatable, toward a poetics that moves beyond the self to address political and ethical relations among subjects of geopolitics and settler colonialism. In her afterword, Zolf focuses on her most recent work, in which poems are composed almost entirely from archival sources and enact a kind of collective assemblage of enunciation.
---
Seyward Goodhand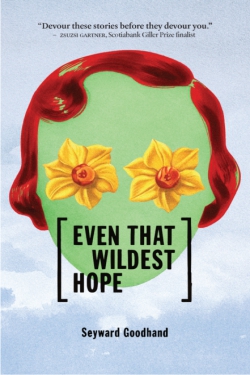 Even That Wildest Hope. Invisible Publishing, 2019.

Even That Wildest Hope bursts with vibrant, otherworldly characters—wax girls and gods-among-men, artists on opposite sides of a war, aimless plutocrats and anarchist urchins—who are sometimes wondrous, often grotesque, and always driven by passions and yearnings common to us all. Each story is an untamed territory unto itself: where characters are both victims and predators, the settings are antique and futuristic, and where our intimacies—with friends, lovers, enemies, and even our food—reveal a deeply human desire for beauty and abjection. Stylistic and primordial, Even That Wildest Hope is a chaotic and always satisfying fabulist journey in the baroque tradition of Angela Carter, Carmen Maria Machado, and Ted Chiang.
---
Lindsay Wong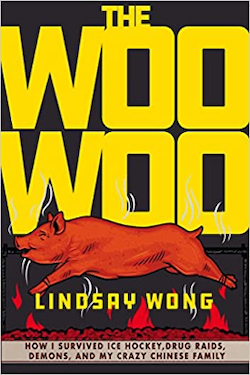 The Woo-Woo (Arsenal Pulp Press, 2018)
Lindsay Wong grew up with a paranoid schizophrenic grandmother and a mother who was deeply afraid of the "woo-woo" — Chinese ghosts who come to visit in times of personal turmoil. From a young age, she witnessed the woo-woo's sinister effects; when she was six, Lindsay and her mother avoided the dead people haunting their house by hiding out in a mall food court, and on a camping trip, in an effort to rid her daughter of demons, her mother tried to light Lindsay's foot on fire. The eccentricities take a dark turn, however, and when Lindsay starts to experience symptoms of the woo-woo herself, she wonders whether she will suffer the same fate as her family.
At once a witty and touching memoir about the Asian immigrant experience and a harrowing and honest depiction of the vagaries of mental illness, The Woo-Woo is a gut-wrenching and beguiling manual for surviving family, and oneself.

---
Murray Leeder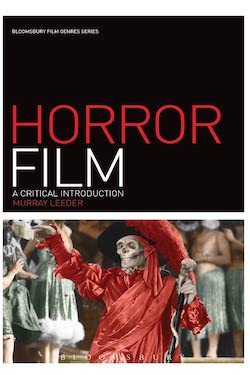 Horror Film: A Critical Introduction (Bloomsbury Academic, 2018)
Throughout the history of cinema, horror has proven to be a genre of consistent popularity, which adapts to different cultural contexts while retaining a recognizable core. Horror Film: A Critical Introduction, the newest in Bloomsbury's Film Genre series, balances the discussions of horror's history, theory, and aesthetics as no introductory book ever has. Featuring studies of films both obscure and famous, Horror Film is international in its scope and chronicles horror from its silent roots until today. As a straightforward and convenient critical introduction to the history and key academic approaches, this book is accessible to the beginner but still of interest to the expert.

---
Heather Milne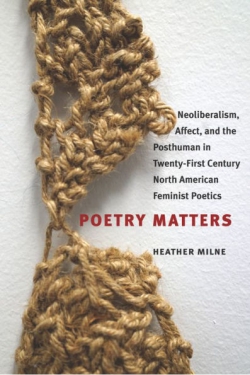 Poetry Matters: Neoliberalism, Affect, and the Posthuman in Twenty-First Century North American Feminist Poetics. University of Iowa Press, 2018.
Poetry Matters explores poetry written by women from the United States and Canada, which documents the social and political turmoil of the early twenty-first century and places this poetry in dialogue with recent currents of feminist theory including new materialism, affect theory, posthumanism, and feminist engagements with neoliberalism and capitalism. Central to this project is the conviction that a poetics that explores the political dimensions of affect; demonstrates an understanding of subjectivity as posthuman and transcorporeal; critically reflects on the impact of capitalism on queer, racialized, and female bodies; and develops an ethical vocabulary for reimagining the nation state and critically engaging with issues of democracy and citizenship is now more urgent than ever before. Milne focuses on poetry published after 2001 by writers who mostly began writing after the feminist writing movements of the 1980s, but who have inherited and built upon their political and aesthetic legacies. The poets discussed in this book—including Jennifer Scappettone, Margaret Christakos, Larissa Lai, Rita Wong, Nikki Reimer, Rachel Zolf, Yedda Morrison, Marcella Durand, Evelyn Reilly, Juliana Spahr, Claudia Rankine, Dionne Brand, Jena Osman, and Jen Benka—bring a sense of political agency to poetry. These voices seek new vocabularies and dissenting critical and aesthetic frameworks for thinking across issues of gender, materiality, capitalism, the toxic convergences of nationalism and racism, and the decline of democratic institutions. This is poetry that matters—both in its political urgency and in its attentiveness to the world as "matter"—as a material entity under siege.
---
Carla Manfredi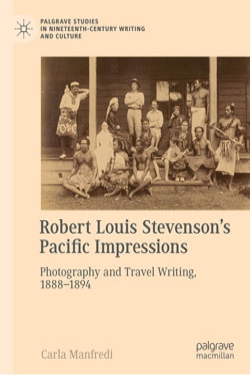 Robert Louis Stevenson's Pacific Impressions: Photography and Travel Writing, 1888-1894. Palgrave Studies in Nineteenth-Century Writing and Culture, Palgrave MacMillan, 2018.
This book tackles photography's role during Robert Louis Stevenson's travels throughout the Pacific Island region and is the first study of his family's previously unpublished photographs. Cutting across disciplinary boundaries, the book integrates photographs with letters, non-fiction, and poetry, and includes much unpublished material. The original readings of photographs and non-fiction highlight Stevenson's engagement with colonial ideology and reality and advance new arguments about Victorian travel, settlement, and colonialisms in the Pacific. Like the Stevensons, the book moves from the Marquesas to the atolls of the Gilbert Islands in Micronesia; from the Kingdom of Hawai'i's political ambitions to Samoan plantations and the Stevensons' settlement at Vailima. Central to this study is the notion that Pacific history and Pacific Island cultures matter to the interpretation of Stevenson's work, and a rigorous historical and cultural contextualization ensures that local details structure literary and photographic interpretation. The book's historical grounding is key to its insightful conclusions regarding travel, settlement, photography, and colonialism.
---
Kathleen Venema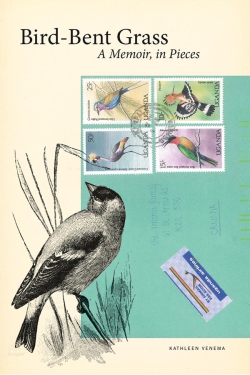 Bird-Bent Grass: A Memoir, in Pieces. Wilfrid Laurier University Press, 2018
Shortlisted for the Alexander Kennedy Isbister Award for Non-fiction.
Bird-Bent Grass chronicles an extraordinary mother–daughter relationship that spans distance, time, and, eventually, debilitating illness. Personal, familial, and political narratives unfold through the letters that Geeske Venema-de Jong and her daughter Kathleen exchanged during the late 1980s and through their weekly conversations, which started after Geeske was diagnosed with Alzheimer's disease twenty years later.
In 1986, Kathleen accepted a three-year teaching assignment in Uganda, after a devastating civil war, and Geeske promised to be her daughter's most faithful correspondent. The two women exchanged more than two hundred letters that reflected their lively interest in literature, theology, and politics, and explored ideas about identity, belonging, and home in the context of cross-cultural challenges. Two decades later, with Geeske increasingly beset by Alzheimer's disease, Kathleen returned to the letters, where she rediscovered the evocative image of a tiny, bright meadow bird perched precariously on a blade of elephant grass. That image – of simultaneous tension, fragility, power, and resilience – sustained her over the years that she used the letters as memory prompts in a larger strategy to keep her intellectually gifted mother alive.
Deftly woven of excerpts from their correspondence, conversations, journal entries, and email updates, Bird-Bent Grass is a complex and moving exploration of memory, illness, and immigration; friendship, conflict, resilience, and forgiveness; cross-cultural communication, the ethics of international development, and letter-writing as a technology of intimacy. Throughout, it reflects on the imperative and fleeting business of being alive and loving others while they're ours to hold.

---
Nora Decter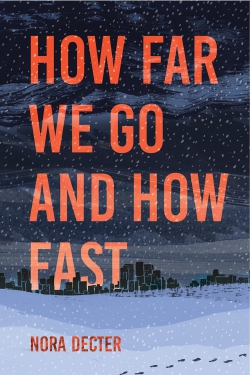 How Far We Go and How Fast Orca Book Publishers, 2018.
How Far We Go and How Fast, a coming-of-age story set in Winnipeg's North End, tells the story of 16 year-old Jolene as she navigates a winter filled with loss. It won the 2019 Kobo Emerging Writer Award for literary fiction.

---
Di Brandt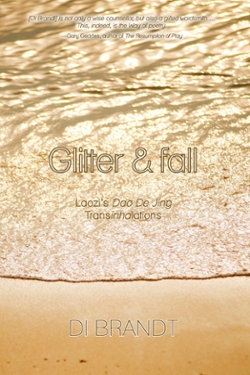 Glitter and Fall. Turnstone Press, 2018.
Shortlisted for the 2019 McNally Robinson Book of the Year Award Shortlisted for the Fred Cogswell Award for Excellence in Poetry

In this unusual collection, poet Di Brandt combines inter-continental transportation, literary re-translation and creative expression, to bring us ecstatic, inspired poems. Glitter & fall's transinhalations of Laozi's Dao De Jing, set in the Canadian prairies and highlighting aspects of the Divine Feminine, offer both homage to a venerable Chinese tradition and spiritual practice, and a renewed understanding of what these great poems might mean to us now.
---
Murray Leeder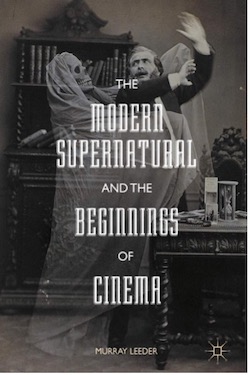 The Modern Supernatural and the Beginnings of Cinema (Palgrave, 2017)
This study sees the nineteenth century supernatural as a significant context for cinema's first years. The book takes up the familiar notion of cinema as a "ghostly," "spectral" or "haunted" medium and asks what made such association possible. Examining the history of the projected image and supernatural displays, psychical research and telepathy, spirit photography and X-rays, the skeletons of the danse macabre and the ghostly spaces of the mind, it uncovers many lost and fascinating connections. The Modern Supernatural and the Beginnings of Cinema locates film's spectral affinities within a history stretching back to the beginning of screen practice and forward to the digital era. In addition to examining the use of supernatural themes by pioneering filmmakers like Georges Méliès and George Albert Smith, it also engages with the representations of cinema's ghostly past in Guy Maddin's recent online project Seances (2016). It is ideal for those interested in the history of cinema, the study of the supernatural and the pre-history of the horror film.