Roundtable: The Politics of Reproductive Justice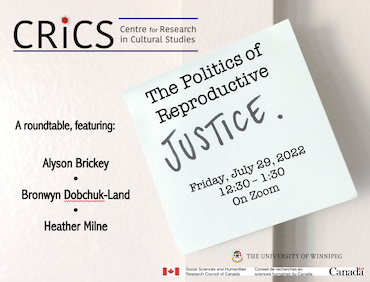 CRiCS hosted a roundtable on "The Politics of Reproductive Justice" on July 29, 2022. The roundtable featured Dr. Alyson Brickey (English), Dr. Bronwyn Dobchuk-Land (Criminal Justice), and Dr. Heather Milne (English). The roundtable focused on reproductive rights in Canada and the United States in light of the June ruling by the Supreme Court of the United States overturning Roe v. Wade.
Dr. Brickey analyzed the history of reproductive issues in the United States. Dr. Dobchuk-Land spoke on reproductive rights in the broader context of being able to have and care for children in a safe environment. And Dr. Milne examined the many obstacles that face those who seek abortion. Following the presentations by the three speakers, CRiCS members had a fruitful discussion about responses from the left and right, the implications for adoption, and the concept of human rights more generally.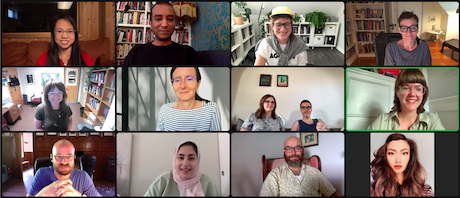 We look forward to hosting more rountable events in the future.