Research Talks: Dr. Alyson Brickey and Dr. Shauna Labman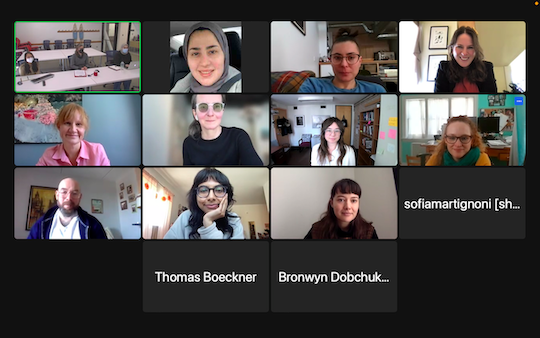 On March 11, CRiCS held an online session of the Research Talks series. The series features members of the Cultural Studies Research Group (CSRG), and offers an opportunity for students and members of CRiCS to hear more about faculty research in progress. This session included presentations by Dr. Alyson Brickey (English) and Dr. Shauna Labman (Global College).
Dr. Brickey's talk, "Mending Walls: Reading America Reading Robert Frost," outlined her current research project, Agony on the Divide: Reading America's Walls. This book makes the claim that current political conversations in the United States about citizenship, border security, incarceration, and abortion rights can be better understood by consulting American literature. In her talk, "Working on Refugee Protection and on the Border of Research, Policy Advocacy and Media Myth-Busting," Dr. Labman discussed her research on refugee resettlement and asylum. She touched upon what is involved in legal research and explored how her work often leads her into policy and advocacy spaces with government, NGOS, media, and both the interested and sometimes angry public.