Acting Director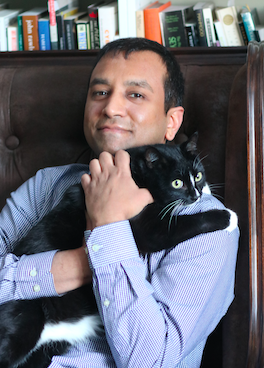 Jason Hannan is Associate Professor in the Department of Rhetoric, Writing, and Communications at the University of Winnipeg. His work focuses on moral conflict in the public sphere. His research interests include: media & communication theory, philosophy of communication, the culture wars, social media, posthumanism, critical animal studies, and bioethics & medical humanities.
He is the author of Trolling Ourselves to Death: Democracy Under Social Media (forthcoming) and Ethics Under Capital: MacIntyre, Communication, and the Culture Wars (2020) and the editor of Meatsplaining: The Animal Agriculture Industry and the Rhetoric of Denial (2020), Truth in the Public Sphere (2016), and Philosophical Profiles in the Theory of Communication (2012). He is also co-editor with Amit Pinchevski and Patrice Buzzannell of the Routledge Handbook of Communication Ethics (forthcoming).
Dr. Hannan is currently working on two book projects. Reactionary Rhetoric: The Denial of Reality is a SSHRC-funded project examining the nature of conservative rhetoric. It frames conservative rhetoric as the denial of social injustice. The project looks at conservative reactions to the women's movement, the abolition movement, the Civil Rights movement, the LGBTQ movement, and the animal liberation movement.
New White Saviours: The Colonial Politics of Meat examines the colonial narratives, fantasies, theology, and politics of livestock farming in the Americas, Australia, and New Zealand. It explores the history of livestock farming as a form of settler colonialism. It interrogates how livestock farming has both devastated the natural environment and yet been rebranded as the answer to our ecological crisis through "regenerative" grazing.
Dr. Hannan is Acting Director of CRiCS from July 1, 2022 to June 30, 2023.