"un-Contained"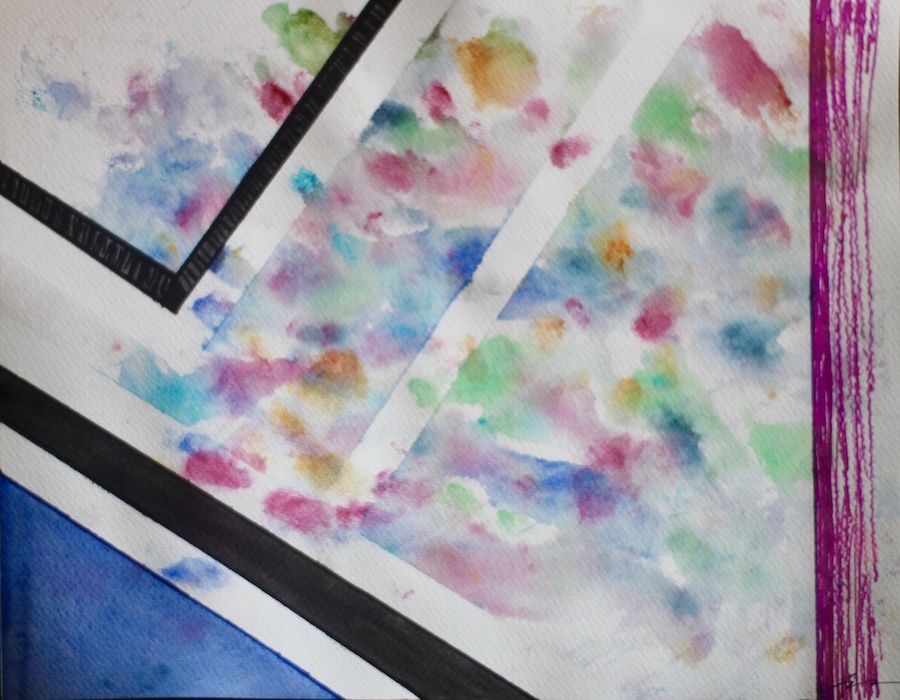 Tamika Reid
June 23, 2020
COVID-19 has increased the levels of safety measures imposed upon us. These measures include closing of borders, restrictions on travel, mandated gloves and masks, and limiting physical interactions. While these measures are necessary and vital to stopping the spread of the virus, our social needs remain.
During this time, we have been forced to question which needs or services are "essential" to supporting life. A hierarchy should not be established over physical health and mental health. Physical health and mental health need to be equally sustained.     
People are inherently social creatures. Technology, innovation, and creativity have allowed us to stay connected in these unusual times. While society is contained by health measures, the expression of humanity continues to flourish in spite of these limitations.     
An abstract expressionistic style is used in this water colour painting to represent the intermingled properties of disease and hope. An equilibrium is imagined here between physical health and mental health. Themes of containment and freedom; strength, and weakness are explored in the juxtaposition between rigid shapes and soft pastel blotches. Viewers are encouraged to ask themselves what they can do to prevent the spread of COVID-19 and are challenged to explore creative ways to maintain connections with others during the quarantine.
---
Tamika Reid is a graduate student in the Master of Arts in Cultural Studies at the University of Winnipeg. Her academic interests focus on improving the representation of intersectional identities in media and literature. 
---
Essay image credit: Tamika Reid.
---
The banner image was designed by Lauren Bosc, adapted from an image by Adam Nieścioruk on Unsplash.
---