#WCCWiki: Using Wikipedia for Public Engagement and Social Change
Fri. Feb. 7 03:30 PM - Fri. Feb. 7 04:30 PM
Contact: Peter J. Miller, pj.miller@uwinnipeg.ca
Location: 3D01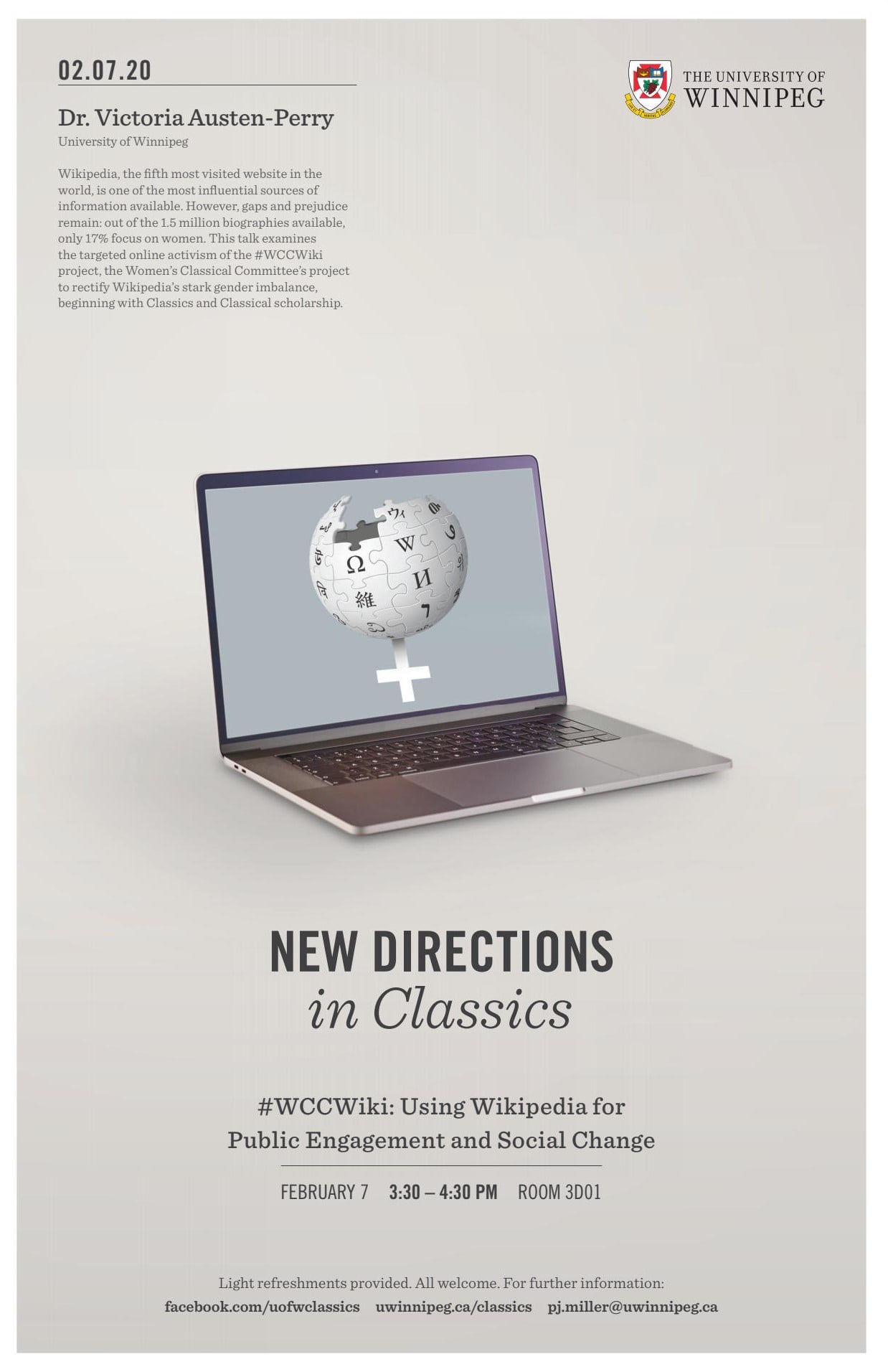 Dr. Victoria Austen-Perry, University of Winnipeg

Wikipedia, the fifth most visited website in the world, is one of the most influential sources of information available. However, gaps and prejudice remain: out of the 1.5 million biographies available, only 17% focus on women. This talk examined the targeted online activism of the #WCCWiki project, the Women's Classical Committee's project to rectify Wikipedia's stark gender imbalance, beginning with Classics and Classical scholarship.
Light refreshments provided. All welcome.
For further information, email Peter J. Miller or find us on Facebook
Watch Dr. Austen-Perry's talk archived on YouTube
#WCCWiki Wikipedia Editing Workshop
Mon. Feb. 10 12:00 PM - Mon. Feb. 10 02:00 PM
Contact:
v.austen-perry@uwinnipeg.ca
Location: 4C83
Building on the issues raised in this New Directions in Classics talk, Dr. Austen-Perry also lead a practical workshop and 'editathon' to guide participants in how to become a Wikipedia editor and allow time to contribute to the #WCCWiki project.