Department News

Bioanthropology Faculty Featured in The Conversation Canada
November 2021
UWinnipeg is a founding partner of The Conversation Canada — a website devoted to bringing academics and experienced journalists together to share timely analysis and commentary based on research, evidence and insights generated by Canadian universities. 
As a national non-profit organization, The Conversation Canada seeks to make scholarly knowledge available to the broader public. All articles are free to republish by the media. 
The latest UWinnipeg researcher featured on The Conversation is:Mirjana Roksandic (and co-authors) – 'What's in a name? When it comes to human fossils, its's complicated' (November 22, 2021)
---
Bioanthropology Honours student Jessica Major won first place in Social Sciences at the Randy Kobes Poster Competion. 
September 2021
Bioanthropology Honours student Jessica Major won first place in Social Sciences at the Randy Kobes Poster Competion. Her honours research, "Feminism and the medical discourse surrounding menstruation: A quantitative content analysis", was supervised by Dr. Mirjana Roksandic (Bioanthropology) and Dr. Tracy Whalen (Rhetoric, Writing, and Communications, Second Reader). "Having the chance to present my work to a wider audience was really gratifying, and it's an honour to receive first place," said Major. "'I'm also passionate about using my research to shine a light on menstruation as a whole. It impacts half of the population and can be very detrimental to quality of life, and yet it's been veiled by shame and taboo. I hope that my research can help create a new dialogue about menstruation that empowers rather than shames."
---
Dr. Mirjana Roksandic recognized on International Women's Day
March 2021
"Her research is helping reshape our understanding of early human history"
---
Neanderthals from The Balkans had cultural ties to Levant 300,000 years ago
March 2021
Research published in prestigious Journal of Human Evolution.
Four Neanderthal teeth belonging to at least two individuals (one adult and one child) have been uncovered in Velika Balanica Cave in Sićevo George near Niš. An analysis of the teeth has been published in the Journal of Human Evolution thanks to an international collaboration between experts from Serbia and Canada, led by Dr. Dušan Mihailović from the Faculty of Philosophy, University of Belgrade (Serbia) and Dr. Mirjana Roksandic from The University of Winnipeg.  
The Journal of Human Evolution is one of the leading academic journals in the field of human evolution. Read the published paper.  
---
Fall 2020 Online Course: 231 Calls to Justice
October 2020
231 Calls to Justice: Developing community based responses to systems impacting missing and murdered Indigenous women, girls and 2SLGBTQQIA persons
This Special Topics course takes an approach to understand the final report of the National Inquiry into Indigenous Women, Girls and 2SLGBTQQIA persons – Reclaiming Power and Place and the 231 Calls to Justice. From examining the history of the road to the Inquiry, implementing documents and scope of the Inquiry, and findings. The course will provide an opportunity to develop an Indigenous and community-based responses to the implementation of 231 Calls to Action.
---
UWinnipeg receives SSHRC research funding
September 2020
Dr. Yadira Chinique de Armas and Dr. Eric Thrift are among five researchers to receive SSHRD funding.
---
Welcome Event!
September 2020
The University of Winnipeg Anthropology Student's Association welcomes all new and returning students to the U of W! We hope you are enjoying your anthropology class. Our group is a great way to met other students who have similar interests and we offer lots of social and academic events. From networking and presentation opportunities to movie and craft nights, we have it all. We also offer free tutoring to students. Join us over Zoom to learn more and meet current members!
To RSVP, email uwinnipegasa@gmail.com
WEDNESDAY, SEPTEMBER 16TH AT 1:30PM
---
UWinnipeg Indigenous health research receives $3.5 million boost
August 2020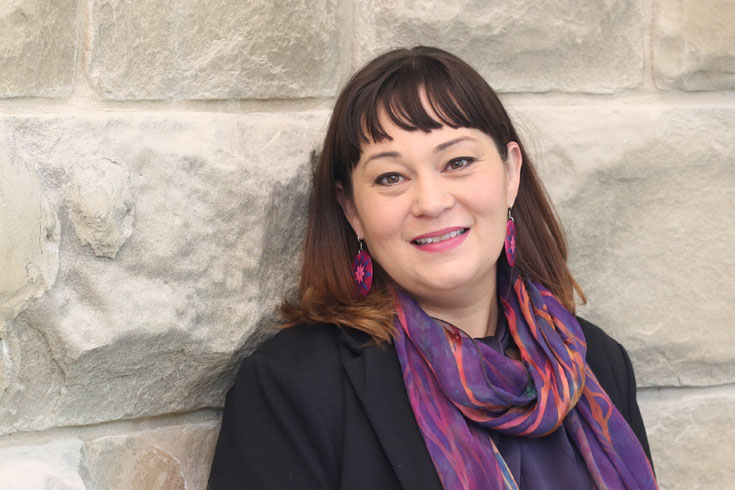 Dr. Jaime Cidro's research supports Indigenous communities and organizations to drive their own health research and data needs.
Cidro will work closely with partner organizations such as the First Nations Health and Social Secretariat of Manitoba (FNHSSM), the Manitoba Association for Friendship Centres (MAC), the Manitoba Inuit Association (MIA), the Aboriginal Health and Wellness Centre of Winnipeg (AHWC), and Aboriginal Youth Opportunities (AYO) to help increase research capacity and ensure that Indigenous partners are leading the research process.

"As a partner in this NEIHR, we are honored to support this project as it has been led by an all Indigenous research team and by former students who were supported by the ACADRE/NEAHR in previous years," said Leona Star, Director of Research, FNHSSM.
---
Ancient DNA provides new insight into early peopling of Caribbean
April 2020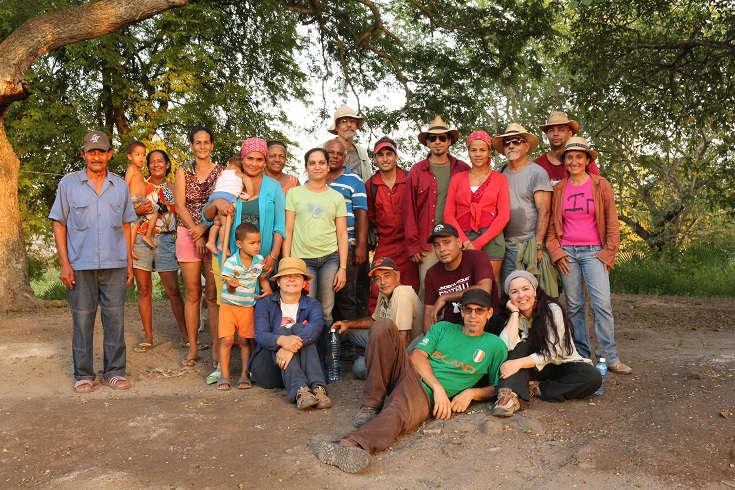 (Photo credit: Luis Viera Sanfiel)
New study reveals multiple waves of settlement and connections to the American mainland.
According to a new study by an international team of researchers from the Caribbean, Europe, and North America, the Caribbean was settled by several successive population dispersals that originated on the American mainland. Three researchers from the Department of Anthropology at The University of Winnipeg were involved in the study.
---
SSHRC funds Dr. Ivan Roksandic's study of Xavante sacred space
December 2019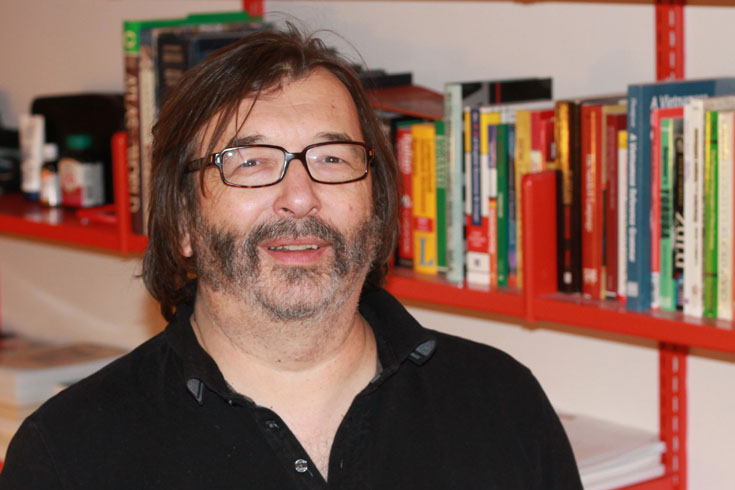 University of Winnipeg linguist Dr. Ivan Roksandic has been awarded a $97,554 Social Sciences and Humanities Research Council of Canada (SSHRC) Trans-Atlantic Platform Grant for a research project aimed at decolonizing the sacred places of the Xavante territory of Marãiwatsédé and São Marcos, Brazil.
---
UWinnipeg Researchers Lead Study of First Neanderthal in Serbia
April 2019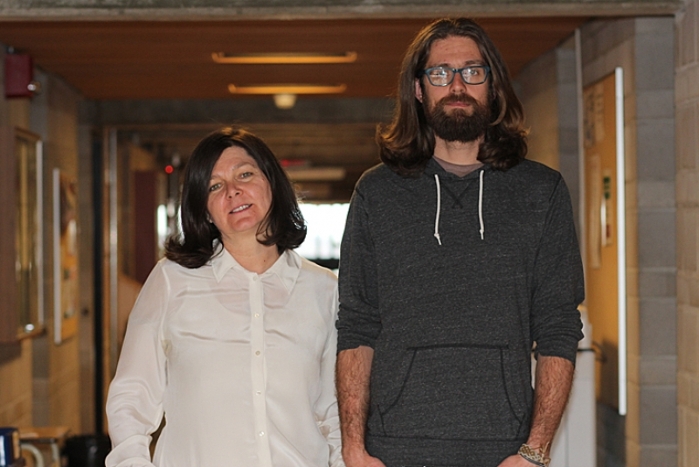 UWinnipeg Anthropologists, Mirjana Roksandic and Joshua Lindal, recently led a study of the first Neanderthal specimen in Serbia.
---
Rare Human Remains Recovered in Central America
January 2019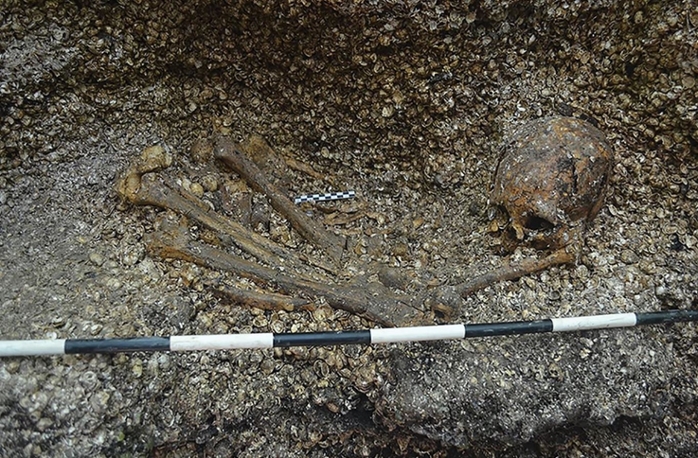 University of Winnipeg faculty have recently reported on the oldest known human burial in Lower Central America. This research has been featured in Live Science, Business Insider, and Archaeology.
Read the original article in Antiquity here.
---
Wenner Gren Blog features Dr. Benjamin Collins
September 2018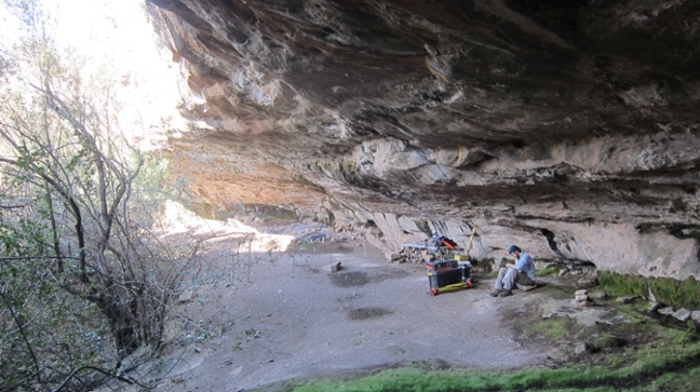 Dr. Benjamin Collins (Instructor, Anthropology) describes recent archaeological fieldwork in the interior grasslands of South Africa in this blog, published by Wenner Gren. His Wenner Gren Foundation-funded post-doctoral research project, the Grassridge Archaeological and Paleoenvironmental Project, is revealing human occupation and subsistence patterns in the region over the past 40,000 years, and shedding light on human-environment interactions.
See the original blog post by Dr. Benjamin Collins.
---
Métis Research Scholar Joins Department of Anthropology
June 2018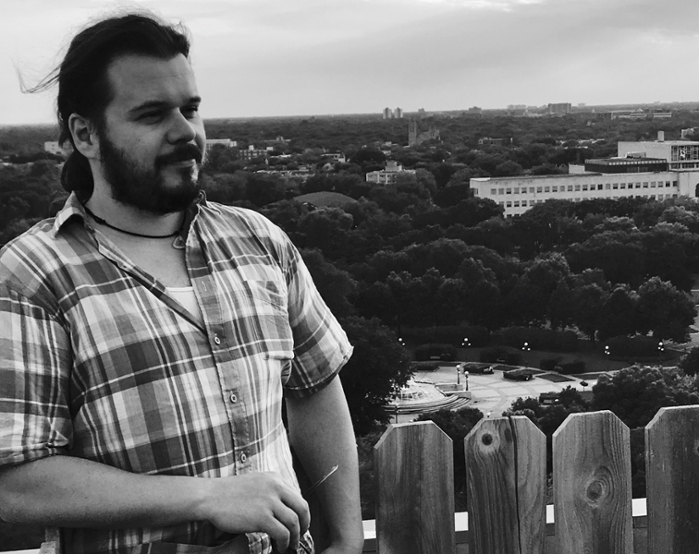 UWinnipeg research scholar Les Sabiston is using anthropological research methods and theories to build new understandings of Indigenous youths' interrelated experiences in the legal, health, and social service systems. 
---
CAA Conference Poster Award
May 2018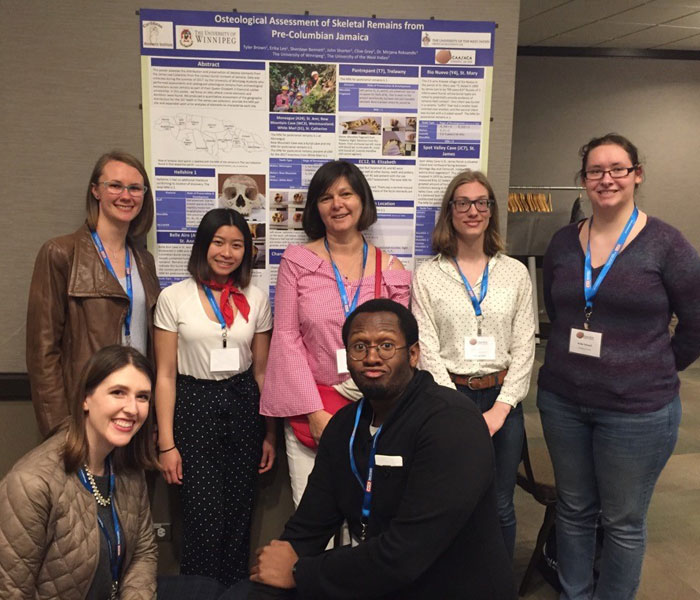 Anthropology students win best Undergrad Poster at the CAA Conference this year!
A group of Anthropology undergraduate students from the University of Winnipeg traveled to Jamaica to participate in an archaeology field school last year. The group submitted their posters at this years Canadian Archaeological Association Conference in Winnipeg, Manitoba.
---
Anthropology Graduate Sarah Delaronde Honoured at Spring Feast
March 2018

Anthropology graduate Sarah Delaronde received the Dr. Tobasonakwut Kinew Scholarship at the inaugural Spring Feast. In this video, Dr. Jaime Cidro, Acting Indigenous Lead, Office of Indigenous Affairs, and Associate Professor of Anthropology speaks of the importance of the Spring Feast and Indigenization of UWinnipeg.
---
UWinnipeg Linguistics Major Andeg Muldrew revitalizing his language, Anishinaabemowin
March 2018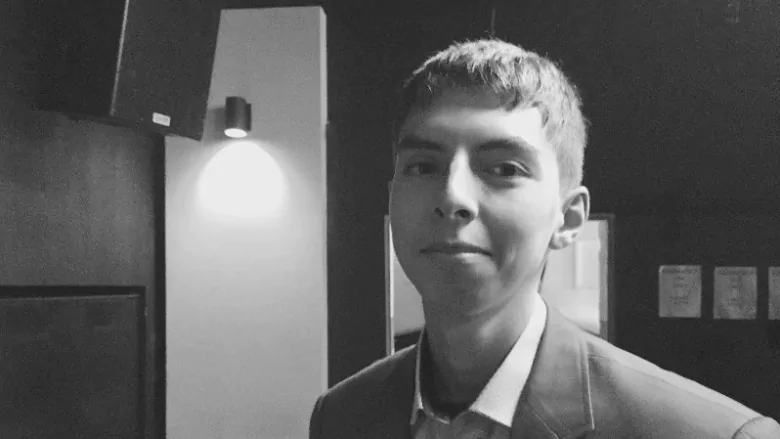 Aandeg Muldrew is a Linguistics major at the University of Winnipeg, and the youngest sessional instructor at the University of Manitoba. 
Read about his commitment to learning, teaching, and passing on his Indigenous language in this CBC article.
---
Dr. Ivan Roksandic Receives Outstanding Academic Titles Award
February 2018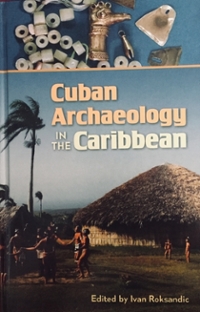 Cuban Archaeology in the Caribbean (University of Florida Press, 2016) is edited by Ivan Roksandic (Associate Professor, Anthropology), and includes chapters by Ivan Roksandic, Mirjana Roksandic (Professor, Anthropology), Yadira Chinique de Armas (Instructor, Anthropology), and Kaitlynn Alarie (graduate if University of Winnipeg, Anthropology, and current MA student), as well as other national and international scholars.
---
New Archaeological Site in Matanzas Region in Cuba
July 2017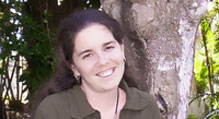 As part of an ongoing collaboration between University of Winnipeg's Caribbean Research Institute and Cuban institutions from Matanzas, Havana and Bayamo, the fieldwork in the Matanzas region – led by Silvia Hernandez Godoy discovered a new archaeological site.
See the feature on CiberCuba here.
---
Paleoanthropology of the Balkans and Anatolia
January 2017
This edited volume (by K. Harvati and M. Roksandic) systematically reviews the evidence for early human presence in one of the most relevant geographic regions of Europe - the Balkans and Anatolia, an area that has been crucial in shaping the course of human evolution in Europe, but whose paleoanthropological record is poorly known. The primary aim of this book is to showcase new paleoanthropological (human paleontological and paleolithic) research conducted in the region.
For more information on this recent publication, please go here: http://www.springer.com/us/book/9789402408737
---
Spotlight on Dr. Jaime Cidro
June 2016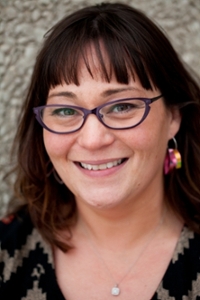 Meet Dr. Jaime Cidro and learn more about her research and work with the MDP program.