Fall 2020 Online Course: 231 Calls to Justice
Developing community based responses to systems impacting missing and murdered Indigenous women, girls and 2SLGBTQQIA persons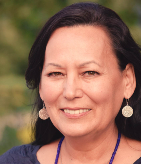 Date: Saturdays & Sundays, Oct. 24 – Nov. 7
Time: 9:00 am – 4:00 pm
Instructor: Sandra DeLaronde, MA LT
This Special Topics course takes an approach to understand the final report of the National Inquiry into Indigenous Women, Girls and 2SLGBTQQIA persons – Reclaiming Power and Place and the 231 Calls to Justice. From examining the history of the road to the Inquiry, implementing documents and scope of the Inquiry, and findings. The course will provide an opportunity to develop an Indigenous and community-based responses to the implementation of 231 Calls to Action.
For academic credit:
ANTH-4102-001
GDP-7791-002
For certificate (non-credit):
DCAM-16485-PTF1
Scheduled class times will take place using an online platform. Students must be available during the posted lecture times for live streaming and/or group interactions. High speed internet is mandatory.
For more information, please contact:
Tamara Dionne Stout
ta.stout@uwinnipeg.ca
204-297-2860