Meet Dr. Jaime Cidro and learn more about her research and work with the MDP program
Graduate Studies
---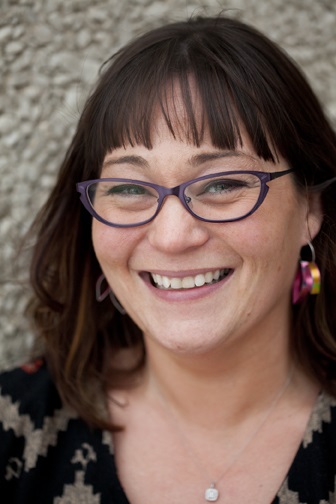 The Faculty of Graduate Studies recently connected with Dr. Jaime Cidro to talk about her research with Indigenous doulas and her involvement with Graduate Studies and the Indigenous Summer Scholars Program this summer.
How long have you been at the University of Winnipeg, and what programs/departments do you teach in?
I have been at UW since 2011. I teach primarily in anthropology as well as in the Masters of Development Practice: Indigenous Development program.
Please tell us a little about one of the courses you teach in graduate studies.
One of the courses I often teach in the MDP program is Indigenous Research Methods. We learn about Indigenous paradigms in Indigenous research by looking at some of the canons such as Linda Tuhiwai Smith. We also conduct a small research project where students have a chance to go through research ethics, collect and analyze data, and present it. Students learn about some of the complexities around research methodologies and data collection, and are able to learn about different tools of analysis. They also get a chance to critique the approaches they've taken and examine where their approaches fit within the spectrum of Indigenous research methodologies.
Your current research examines how Indigenous doulas, based within First Nations communities, may support women who would otherwise travel alone to nearby cities to give birth. Please tell us a more about this project.
I am working with a team of strong woman scholars and practitioners to look at ways to better support Indigenous women who have to leave their communities to come to Winnipeg to give birth. In Manitoba, a group of Indigenous women (Manitoba Indigenous Doulas Initiative) got together and developed a comprehensive culturally based curriculum on Indigenous doulas. They have a cohort of women in Winnipeg that they are currently working with to provide doula services to women in the Point Douglas neighbourhood. The second group we are working with is Nanaadawawegimeg or First Nations Health and Social Secretariat of Manitoba. This is a group that works intensively in First Nations communities to provide health support as well as conduct community based, First Nations driven research. These are our two main partners on our project.
We are also partnering with First Nations communities where women must travel for birth to pilot a doula based program. Expectant women will be supported by a trained doula in the community for pre and post-natal periods. While she comes to Winnipeg to deliver her baby, she will receive support from an Indigenous doula in the city. What we want to measure is whether having a doula had any impact on how she felt not only about her delivery, but about her pregnancy and after the baby arrives. We will be measuring for things like prenatal anxiety, postpartum depression, breastfeeding uptake and resiliency. We think that when women are better supported in a culturally based manner that they will have an overall better experience. This experience will transcend to her child, family and community. At the very essence, we want to support communities as they recover their community based knowledge around pregnancy, birthing and parenting. The first community we are working with is Cross Lake, and we expect to be working with two to three more communities over the next five years.
Click here to learn more about the Indigenous doulas work and research project
How are graduate students involved in assisting with your research?
The project is just getting started, so we anticipate we will have a whole range of masters and PhD students working on this project through all stages, including data collection, analysis, and other support. Ari Phanlouvong, a MDP graduate student, will be doing a major research paper and collecting primary data in the communities. We also have a PhD student from the University of Minneapolis starting this June, who will talk to the Winnipeg based doulas about their first experiences providing service.
You are also acting a research supervisor in the Indigenous Summer Scholars Program, a partnership between Indigenous Affairs and Graduate Studies through which Indigenous senior undergraduate students and recent graduates of undergraduate programs are invited to explore the possibilities of graduate studies. Could you say a little bit about your hopes for the program and how the summer scholar you are supervising will contribute to your research project?
Our ISSP student, Ali Fontaine, will be helping our PhD student interview the Indigenous doulas on their experiences this past year. She will learn how to code and analyze the data. She will also be assisting us with developing the interview guides for our first project in Cross Lake, with a particular focus on cultural experiences. We anticipate that we should be able to produce some publications out of this project and it will be a good way to get the larger projects off the ground once we know about the experiences of the Indigenous doulas in the city.