Already Applied
Future Students
---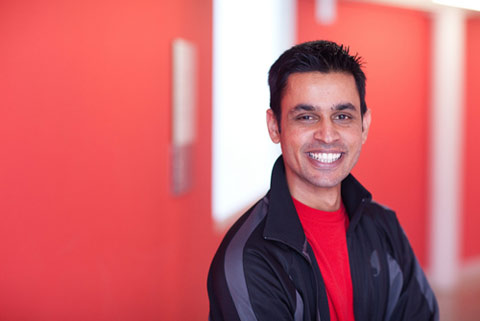 Now that your application has been submitted, you might be wondering "what happens next?!"
To give you a sense of timelines and what to expect in the coming months, we have broken some of the steps down. This way, you can keep track of your application and see if there is anything you are responsible for like the application fee and providing additional document


Application Fee
There is a one-time non-refundable application fee required when you apply. If you did not submit your application fee when you applied online, this fee must be received by the University before we can start assessing your application. Click here for information on how to pay this fee.
The application fees must be in Canadian funds and are as follows:
Domestic (Canadian)           $100
International                      $120
Continuance (domestic)       $50
Continuance (international)   $120

Required Documents
Depending on the program you have selected, or what category of student you are, we may require additional documents to process your application. We will let you know what we need through WebAdvisor. Some examples are:
Transcripts
Letters of Reference
Proof of Citizenship
English Language Requirements
Course descriptions and syllabi
Student Number, WebAdvisor & Webmail
After you submit your online application, you will receive an email from The University of Winnipeg that will confirm your application and provide you with a UWinnipeg Student Number.  This is a six-digit identification number that will appear on all future documents you receive from us. You should use this number in all your contacts with all University offices so that your questions and concerns are handled as efficiently as possible.
You will then receive a letter in the mail with a username and temporary password to access WebAdvisor.  WebAdvisor is the online system that students use to get information on their student record and to access the "Student Planning" tool for program planning and course registration. Go to this page WebAdvisor and log in with the temporary password. You will then have a chance to set your own permanent password.  In WebAdvisor, you will be able to track the status of your application for admission. 
The letter will also assign you a University Webmail address.  To login, go to this page Webmail Login and use the same password as you have set up for WebAdvisor.  The University uses this account for all correspondence and communication.  You may be asked to provide certain documents in support of your application.  You may get confirmation of documents received.  It is very important that you check this account on a regular basis.

Timelines
So how long can you expect to wait for an offer of admission? We understand that most of you want to hear as soon as possible – this is an exciting time in your life! Typically the earlier you apply, the earlier you will hear from us. We recommend that students apply at least 4-5 months before they wish to start school. This allows time for your application to be processed.
The acceptance process can vary in length, depending on individual situations and availability of previous course information. It is a bit of a waiting game as we process all of the applications, and we appreciate your patience. Here are some general timelines:

High School Applicants
| | |
| --- | --- |
| Applied By | Date of Notification |
| December 1 | End of February |
| March 1 | End of May |
| June 10 | Mid-Late June |
| July 2 | End of July |
*Some deadlines for the Faculty of Education will vary. Please see their website.

Other Applications
If you are not a high school student and are applying under another admission category, it is usually possible to send out acceptance letters within 6-8 weeks. However, for programs with specific entrance criteria, limited enrolment, or transfer credit evaluation the timeline will be longer.