Kinesiology and Athletic Therapy Student Association
The Department of Kinesiology and Applied Health
---
Upcoming Events: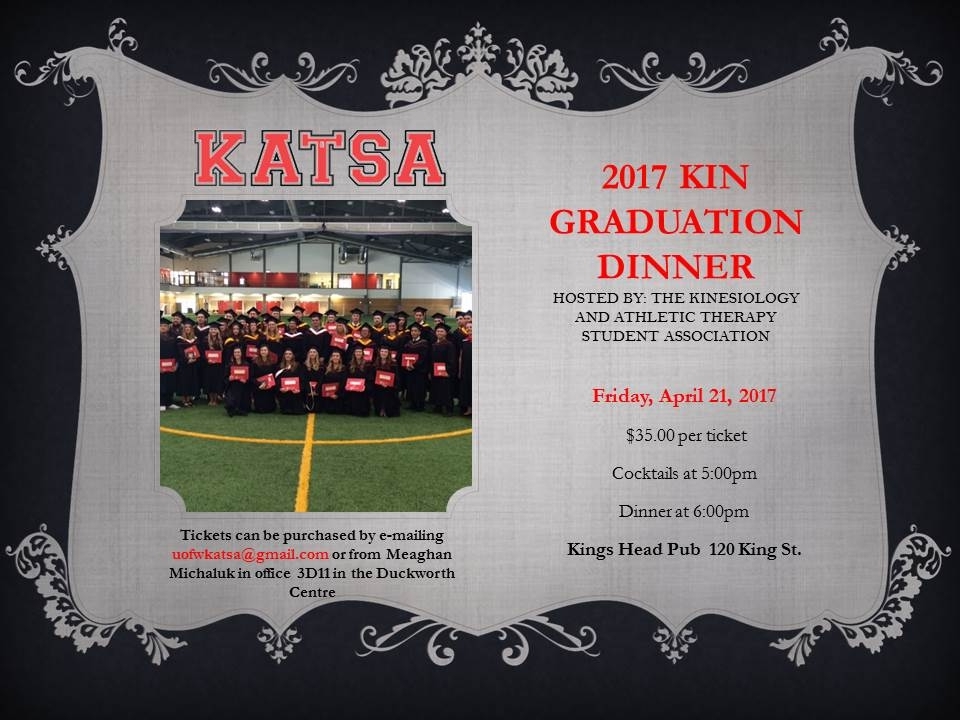 ---
2nd Annual Hockey Tournament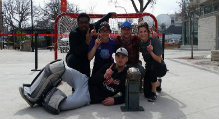 When: April 3rd, 4th and 5th
Cost: $10.00 per team
Time: Free Period
Register: uofwkatsa@gmail.com
Games are 3 on 3 with goalie, one girl must be on at all times. Games are 10 minutes and each team must play a minimum of 3 games.
The winning team will receive a cash prize and their names on the prestigious KATSA cup
---
The next KATSA meeting is February 3, 2017 at 12:30pm in 2D12.
---
KATSA Scholarship applications are now being accepted until April 1, 2017. Please click the link below to open the fillable application form.
2017 KATSA Scholarship Application
---
The next KATSA meeting is on Wednesday January 11, 2017 at 12:30 pm in 2D12. All KIN students are welcome!
---
Clothing orders can be picked up in the KATSA office (1D16)
If you have any questions please contact uofwkatsa@gmail.com  
---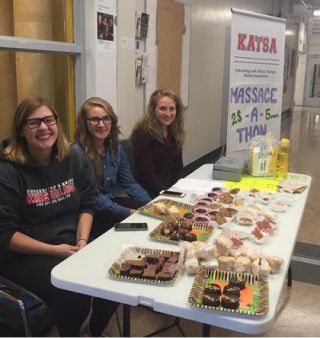 Thank you to everyone who came out to support KATSA at their fall massage-a-thon and bake sale!