Advising & RPL Contacts
The Advisors in Adult Learner Services and Recognition of Prior Learning (RPL) use a holistic approach in providing assistance in setting your academic goals, planning your program of study, choosing courses, and solving problems that may come up during your time at the University.  Make an appointment to chat with the Advisors.  Both in-person and telephone appointments are available, including evening appointments.  Please call the Student Services reception at 204.786.9257.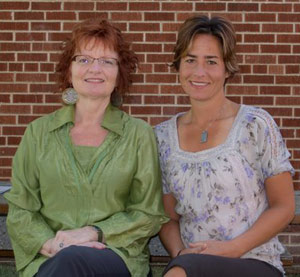 Stephanie Rozzi
Academic Advisor, Adult Learners and RPL
Ph. 204.786.9972
Fax 204.779.0961
Email s.rozzi@uwinnipeg.ca
To be determined
Coordinator of Adult Learner Services and RPL
Barbara Read has retired after a 35 1/2 year career at The University of Winnipeg.
It has been a great pleasure assisting adult learners in meeting their educational goals over the years. I've learned so much from each and every one I've met. I am grateful for a rich and rewarding career at the University of Winnipeg. All the very best in your studies!
We appreciate your patience during this time of transition of Barbara retiring and The University of Winnipeg finding a suitable candidate to resume the position of Coordinator of Adult Learner Services and RPL. We will try our best to assist you in a timely manner. You will need to book well in advance for an appointment.  As well, ask the Student Services reception when Stephanie has drop-ins for short questions.