UWinnipeg Research Chairs
Chancellor's Research Chair
The awarding of a Chancellor's Research Chair is intended to sustain high levels of scholarly output and to retain high quality faculty who have made, and will continue to make, exceptional contributions to research in their field.
Candidates should reflect:
Demonstrated research creativity within their field;

Demonstrated potential to achieve and/or expand international recognition in their field within the next five years;

Have attracted and developed trainees and students; and

Propose an original, innovative research program of high quality.
This award is for tenured faculty members who are within 10 years of their terminal degree or within six years of receiving tenure. Candidates for the Chancellor's Research Chair must be recognized scholars in their field of study with a proven record of research excellence. The Chair will typically be awarded annually to an internal candidate for a non-renewable term of three years.
The annual deadline for submission this year is March 15, 2023, and applications can be submitted via WebGrants. Please view the full call for proposals for more information.

Current and Former Chancellor's Research Chairs
---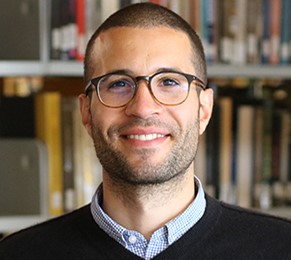 Dr. Yannick Molgat-Seon
Awarded: May 2022
Dr. Yannick Molgat-Seon is an Assistant Professor in the Department of Kinesiology and Applied Health who studies how humans breathe. The overarching aim of his research is to examine how respiratory factors influence exercise performance and exercise tolerance in healthy humans across the lifespan and in patients with chronic respiratory disease. To accomplish this aim, Dr. Molgat-Seon employs an integrative approach involving in vivo assessments of respiratory, cardiovascular, and muscular function during whole-body and isolated muscle exercise. During Dr. Molgat-Seon's three-year term as the Chancellor's Research Chair, he will explore how sex and gender influence the mechanical ventilatory and sensory responses to exercise in healthy humans with the ultimate goal of improving or understanding of how sex- and gender-related factors influence the function of the human respiratory system.
---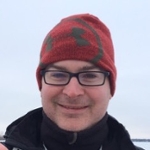 Dr. Caleb Hasler
Awarded: April 2021
Dr. Caleb Hasler is an Assistant Professor in the Department of Biology whose research focus is on freshwater fish. Dr. Hasler studies fish biology and aquatic conservation, and often seeking to answer questions associated with the conservation of natural fish populations, particularly where abrupt and extreme changes in the environment occur. His lab uses an array of techniques to solve real-world conservation issues and to understand how fish interact with their environment. Dr. Hasler's overall aim is to understand the biological basis for conservation issues and work with stakeholders to improve natural fish populations in Manitoba, Canada, and across the globe.
The majority of Dr. Hasler's three year term will aim to incorporate Indigenous views and students into his research program, helping to increase the Indigenization of natural resource management in Canada and support reconciliation.
---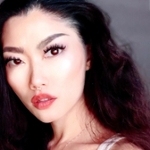 Dr. Jenny Heijun Wills
Awarded: May 2020
Dr. Jenny Heijun Wills is an Associate Professor in the Department of English. She writes about race, identity, and adoption both as a scholar and creative writer. She is the first University of Winnipeg Chancellor's Research Chair whose output is creative in nature. 
The majority of her three year term will be spent researching and writing a historical novel that spans the 1950s-1990s. Loosely based on the lives of Jim Jones's three Korean adopted children, the novel will explore themes of racial violence within progressive, liberal, anti-racist contexts. Dr. Wills will work with BIPoC student writers, undertaking archival research as well as literary research throughout the course of this project.
---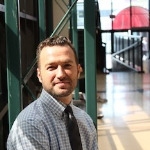 Dr. Peter J. Miller, Classics
Awarded: May 2019
Dr. Peter J. Miller is an Assistant Professor in the Department of Classics. His research focuses on the representation of gendered, socioeconomic, and ethnic identities in ancient Greek poetry, and he has published studies of ancient Greek drama and verse that are driven by contemporary critical theory. He has also published on ancient Greek and Roman sports and spectacle, their cultural importance in ancient contexts, and their influence on the contemporary global sports that emerged in the late 19th century.
Dr. Miller's current focus is a SSHRC-funded study of the role of ancient sport and Classical scholarship in the development of modern sport and the ways in which Greco-Roman antiquity continues to pervade the modern sports landscape, from the Olympic Games, to the physical infrastructures of health and fitness, to the artistic representation of sport in art, literature, and cinema. The goal of this project is to produce a variety of academic and non-academic publications that interrogate, interpret, and demonstrate how ancient and modern sport are intertwined; how antiquity and modernity continue to exist together; how the past—or rather history, one interpretation of the past—inflects the present day and the future, in this case, through the global reach of contemporary sport.
Dr. Miller's Chancellor's Research Chair work will, in part, be a volume in Bloomsbury Academic's "Ancients & Moderns" series called Sport: Antiquity and Its Legacy. "Ancients and Moderns," the Bloomsbury series, "aims to communicate to students and general readers the depth, energy, and excitement of the best work in the field. It seeks to engage, provoke, and stimulate, and to show how, for large parts of the world, Graeco-Roman antiquity continues to be relevant to debates in culture, politics, and society" (from the description of the series).
---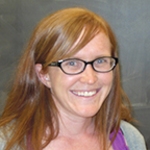 Dr. Nora Casson, Geography
Awarded: May 2018
Dr. Nora Casson is an Assistant Professor in the Department of Geography investigating impacts of climate change and other environmental pressures on subarctic freshwater ecosystems and the tundra in Churchill, Manitoba. Her research also includes a community engagement-driven approach to synthesize scientific knowledge around impacts of climate change on fresh water aquatic resources in the region.
For the three year tenure of this award, in collaboration with researchers at the Churchill Northern Studies Centre (CNSC), Dr. Casson will be using a combination of lab and field-based manipulations, to investigate the roles of landscape and sediment processes in mediating the nutrient response of subarctic aquatic ecosystems to climate change. Graduate and undergraduate students will have a chance to do research at the CNSC allowing further investigation into the pressures on the unique and important northern ecosystems and also offer exciting research opportunities.
---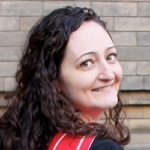 Dr. Delia Gavrus, History
Awarded: May 2017
Dr. Gavrus is an Assistant Professor in the Department of History studying the history of science, medicine, technology, as well as American and Canadian cultural and social history. Her work explores the ways in which theories about the human brain and mind have been fashioned in conjunction with the various scientific, clinical, social, and cultural realities of the 19th and 20th centuries. During her Chancellor's Research Chair term, Dr. Gavrus will be working on a biography of Dr. Wilder Penfield, a renowned Canadian neurosurgeon and Renaissance man.
Dr. Gavrus describes Penfield as a philosopher of mind who brought his knowledge, surgical experience, and literary erudition to perhaps the most difficult question—that of human consciousness. Penfield was a pioneering neurosurgeon who was driven to unlock the mysteries of the human brain. He revolutionized the techniques of brain surgery and made major discoveries about human cognition, memory and sensation. The biography will be a continuation of Dr. Gavrus' work that will allow her to use a new lens to focus on questions about the evolution of our understanding of the brain by looking at the rich life of Dr. Penfield. 
---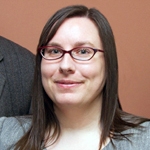 Dr. Renée Douville, Biology
Awarded: May 2016
Dr. Douville is an Associate Professor in the Department of Biology studying neuroprogressive disease.  During the Chancellor's Research Chair term the Douville research laboratory will continue to focus on developing an understanding of how human endogenous retroviruses (ERVs), which reside in our DNA and are normally dormant, become re-activated in certain neurological diseases. Dr. Douville's lab has discovered a novel ERV protein with neurotoxic potential; their work aims to determine the protein's association with neuronal damage and inflammation in the brain.
Dr. Douville is committed to pursuing research that will translate into improved quality of life and care for patients with virus-associated brain disorders, like ALS and schizophrenia. By studying viruses incorporated into human DNA, she is discovering the complex way our bodies fight viruses and how these processes contribute to neurodegenerative and neuropsychiatric disease—a first step towards developing novel therapeutic strategies.
---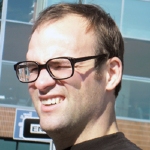 Dr. Kevin Walby, Criminal Justice
Awarded: April 2015
Dr. Walby is an Assistant Professor in the Department of Criminal Justice studying the corporate security within the three levels of government primarily using freedom of information requests and interviews.
As the Chancellor's Research Chair he will investigate the establishment and operations of public sector corporate security units at three levels of government in Canada and the USA. The transfer of corporate security into government has never been the focus of research in Canada or in the USA. Municipal, provincial and state, and federal governments are now rethinking in-house security, which raises questions about security policy transfer from the private to the public sector. Since 2001, municipal corporate security (MCS) units have emerged as prominent features of local governments in 21 Canadian cities. MCS units are now responsible for a range of practices including asset protection, camera surveillance and policing of 'nuisance' conduct (e.g., littering, loitering, alcohol consumption) on public lands, as well as surveillance of municipal employees and citizens. MCS units are nominally public agencies, yet their principle knowledge and technology transfer partner is the international private security industry, specifically American Society for Industrial Security (ASIS) International. Provincial and federal government agencies are now establishing corporate security units too. How public sector corporate security units operate in security networks and how security policies for corporate security units have diffused across government in Canada and the USA remains unknown. This dearth of empirical research restricts academic understandings of: security, government, and crime control practices; the differences between private and public sector corporate security; the differences between public sector corporate security in Canada and the USA; and debates about security networks and consumption. It also restricts policymakers from engaging in informed discussion about public sector corporate security unit merits and accountability.
---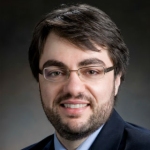 Dr. Bruno Silvestre, Business and Administration
Awarded: May 2014
Customers increasingly want products and services designed specifically for their needs, delivered quickly, for lower prices, and that are also sustainable (social, economic and environmental.) Yet this area has received little research attention.

Dr. Silvestre's research project aims to answer the following key questions: How can supply chains effectively develop, implement and manage innovations? And how do these innovations impact supply chain sustainability (i.e., economic, environmental and social) performance?
This project will involve a systematic review of the literature on innovation, supply chain management and sustainability as well as in-person interviews and questionnaires with people in Manitoba's aerospace, agriculture, construction and energy sectors. Students will be actively involved during the three year project.
---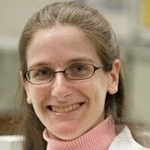 Dr. Melanie Martin, Physics
Awarded: April 2013

Dr. Melanie Martin is working on ways to diagnose multiple sclerosis and Alzheimer's disease earlier and with more certainty. As a person ages the brain shrinks, but the brain of someone with Alzheimer's shrinks faster. Martin believes an area of the brain that shrinks rapidly with Alzheimer's disease is the hippocampus, which is responsible for memory.

Martin is currently developing innovative magnetic resonance imaging (MRI) techniques to allow researchers to view the brain in real time and measure brain shrinkage. The hope is this technique will allow doctors to diagnose Alzheimer's sooner and have an objective marker, namely brain shrinkage, to evaluate treatments.
---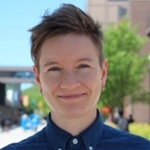 Dr. Angela Failler, Women's and Gender Studies
Awarded: April 2012
Dr. Failler is leading a new Cultural Studies research team at UWinnipeg consisting of sixteen co-investigators who are faculty members from across the Humanities and Social Sciences.  The team has launched a research project engaging with the developments of the Canadian Museum for Human Rights (CMHR).
Failler and her team will undertake a project that emerges out of a desire to contribute to the potential for the CMHR to serve as a meaningful site of cultural production, public dialogue, and pedagogical encounter in Winnipeg. The project will serve as a model for public-intellectual exchange and demonstrate the rich contribution of Cultural Studies scholarship in Canada to critical discussions of human rights and social justice on the national and international stage.
Failler currently holds a Social Sciences and Humanities Research Council Standard Research Grant (SRG) as Principal Investigator of a program entitled "Building Communities of Memory: Remembrance Practices After the 1985 Air India Bombings", which theorizes the impact of the bombings on the national imagination in terms of how Canadians conceive of themselves, each other, and what it means to be Canadian—particularly in a post-9/11 culture of "war on terror." The relevance of this research for the newly launched Cultural Studies project lies in its attention to how public engagement with representations of human loss and suffering can be used to foster a better understanding of the conditions necessary for promoting and protecting human rights and social justice.
---
Dr. Craig Willis, Biology
Awarded: July 2011
Dr. Craig Willis is an Associate Professor in Biology studying the ecology, behaviour, and physiology of wild mammals. He and his students conduct research about mammalian ecology and evolution, as well as applied conservation research that is important for understanding the impacts of climate change, industrial development, and habitat loss on wildlife. Recently the Willis lab has been part of the major international effort to understand a disease called White Nose Syndrome (WNS).
WNS was discovered in 2006; it has spread rapidly throughout eastern North America and recently into Ontario and Quebec. The disease is named for a white fungus (called Geomyces destructans) which grows on the exposed skin of the muzzles and wings of the bats. Little brown bats, one of the most common North American species, are the hardest hit. Current estimates predict local extinction for this species within 20 years of the arrival of WNS in an area. This is a crisis for bat conservation but also has wider consequences for ecosystems, forestry, and agriculture, given the role of bats as the primary consumers of night-flying insects. Recent estimates suggest that bats are worth billions of dollars annually for North American agriculture because of reduced crop damage and pesticide costs.
Dr. Willis holds multiple research grants from NSERC, the U.S. Fish and Wildlife Service and the Canada Foundation for Innovation. These funds support field and laboratory studies to better understand precisely how Geomyces destructans is killing bats and to determine the potential for natural selection to help bat populations rebound from WNS in the future.
Distinguished Indigenous Scholar's Chair
The Distinguished Indigenous Scholar's Chair promotes and sustains scholarly research by Indigenous faculty at the University of Winnipeg and is an expression of The University of Winnipeg's commitment to Indigenous success at the highest levels.
The award represents the University's commitment to meaningfully addressing underrepresentation of Indigenous faculty by advancing education programming, research and governance and publicly celebrating the robust and essential community of Indigenous scholars at the University of Winnipeg.
The candidates should be tenured or tenure-track faculty members who:
hold the minimum rank of assistant professor;
have demonstrated and ongoing relationship(s) with Indigenous community(ies);
have the potential to attract, develop, and retain excellent trainees, students, and future researchers; and
are proposing an original, innovative research program of high quality.
Candidates for the Distinguished Indigenous Scholar's Chair should, at a minimum, be Assistant or Associate Professors. The Chair will typically be awarded to an internal candidate for a non-renewable term of three years.
Proposals for The University of Winnipeg's Distinguished Indigenous Scholar's Chair are not being accepted at this time.  Please check back at a later date for more details.

Current and Former Distinguished Indigenous Scholar's Chair 
---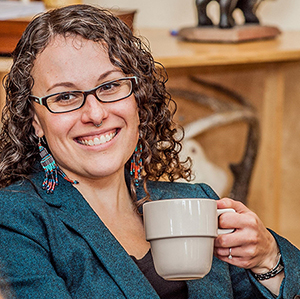 Dr. Chantal Fiola – Urban Inner-City Studies
Awarded: 2021
Dr. Chantal Fiola is an Associate Professor in the Department of Urban and Inner-City Studies and an award-winning writer. Dr. Fiola is Michif (Red River Métis) with family from St. Laurent and Ste. Geneviève, MB. She is the author of Rekindling the Sacred Fire: Métis Ancestry and Anishinaabe Spirituality, which won the John Hirsch Award for Most Promising Manitoba Writer and the Beatrice Mosionier Aboriginal Writer of the Year Award. In 2021, with an Awards to Scholarly Publications (ASPP) Grant funded by the Social Sciences and Humanities Research Council of Canada (SSHRC), she released her follow-up book, Returning to Ceremony: Spirituality in Manitoba Métis Communities. Dr. Fiola has also been the recipient of a SSHRC Connections Grant as well as a SSHRC Partnering for Change Grant. She researches, publishes, and teaches in the areas of Métis (and selected First Nations) identity, culture, spirituality, history, urbanity; Indigenous, community-centred methodologies; Indigenous genders, sexualities, feminisms; colonization and decolonization; and Indigenous resurgence and sovereignty. Dr. Fiola is a founding and executive member of the Two-Spirit Michif Local of the Manitoba Metis Federation and sits on other boards, including for the Two-Spirited People of Manitoba. Dr. Fiola is two-spirit, Midewiwin, a Sundancer, and lives with her wife and their daughter in Winnipeg. As Distinguished Indigenous Scholar's Chair, she will mobilize a research program titled "Métis Expressions of Spirituality and Religion"—bringing together Métis elders, scholars, community members, and allies in two historic Métis communities (St Laurent, MB, and Lac Ste Anne, AB) to explore the continuum of Métis spirituality and religiosity.
---
Dr. Julie Nagam – History
Awarded: 2019
Dr. Julie Nagam (Metis/German/Syrian) is a Canada Research Chair in Indigenous Arts, Collaboration and Digital Media, Director of the Aabijijiwan New Media Lab, Co-Director of the Kiishadigeh Collaborative Research Centre, and the former Research Chair of Indigenous Arts of North America, which was a joint position with the Winnipeg Art Gallery. Dr. Nagam is an Associate Professor in the department of Art History at the University of Winnipeg. She is the inaugural Artistic Director for 2020/21 for Nuit Blanche Toronto, the largest public exhibition in North America. Dr. Nagam's SSHRC research includes digital makerspaces + incubators, mentorship, digital media + design, international collaborations, and place-based knowledge. She is a collective member of GLAM, which works on curatorial activism, Indigenous methodologies, public art, digital technologies, and engagement with place. As a scholar and artist, she is interested in revealing the ontology of land, which contains memory, knowledge, and living histories. Dr. Nagam has been an Adjunct Faculty Member at York University (2013-2019), OCAD University (2015-2019), and the University of Manitoba (2015-2020). She has been a scholar in residence at Concordia University and Massey University (2018-19) and, in 2022, will be a fellow at the University of Sydney. Dr. Nagam's scholarship, curatorial and artistic practice has been featured nationally and internationally. 
---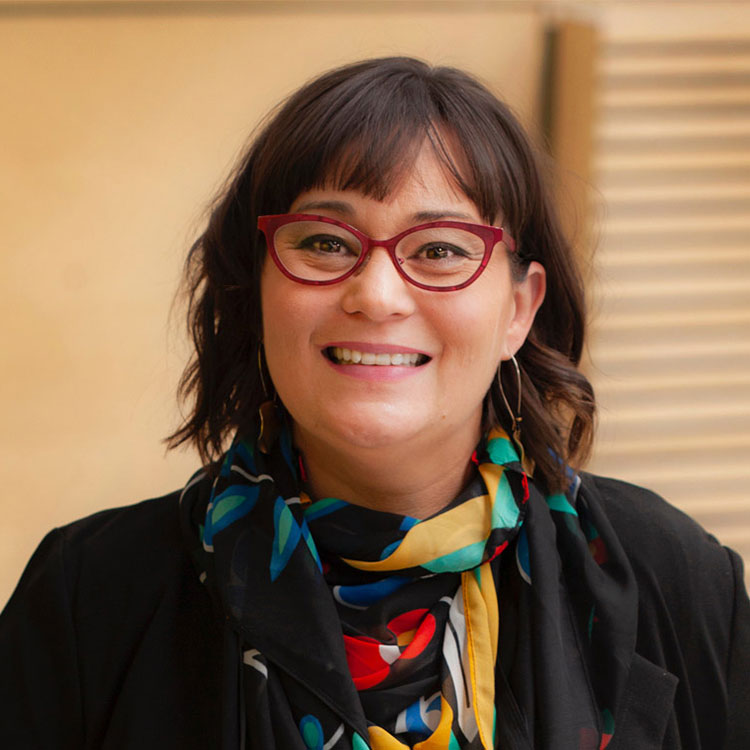 Dr. Jamie Cidro – Anthropology
Awarded: 2018
Dr. Jaime Cidro is a Professor in the Department of Anthropology, the Director of the Master's in Development Practice Program, and Co-Director of the Kishaadigeh Collaborative Research Centre at the University of Winnipeg. She is also a CIHR-funded Canada Research Chair in Health and Culture. Dr. Cidro takes a collaborative approach to her research on Indigenous maternal and child health, partnering with many Indigenous organizations and communities throughout her projects. Currently she is examining how an Indigenous doula program can address poor health, social and cultural outcomes for First Nations women who travel for birth in partnerships with First Nations Health and Social Secretariat of Manitoba and the Manitoba Indigenous Doulas Initiative. She's also collaborating with community partners in Colombia to explore maternal and child health in remote Colombian Indigenous communities through a Queen Elizabeth Diamond Jubilee Advanced Scholars Award. Her other appointments include University of Winnipeg Indigenous Academic Lead 2018-2019, Associate Director of the UAKN Prairie Region, and the University of Winnipeg's Indigenous Research Scholar 2018.
---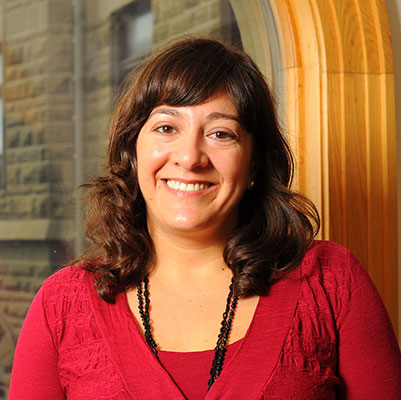 Dr. Mary Jane Logan McCallum – History
Awarded: 2017
Dr. Mary Jane Logan McCallum is a member of the Munsee Delaware Nation and a Professor of History at the University of Winnipeg. She is also a Canada Research Chair in Indigenous People, History and Archives. Her research focuses on modern Indigenous histories, especially in the areas of health, education and labour. Her book Indigenous Women, Work and History: 1940-1980 (University of Manitoba Press, 2014), explores Indigenous women's labour history in four case studies. Her current work focuses on Indigenous histories of tuberculosis in Manitoba in the years 1930-1970. Themes in her work include race and racism in the English Canadian historical profession, intersectionality, Indigenous social history, ethics and archival research, First Nations women's politics; settler colonialism, racism and Canadian history; anti-Indigenous racism in the health care system, and digitization of Indigenous historical primary sources.
United Church of Canada Research Chair
The University of Winnipeg's United Church of Canada Research Chair in Contemporary Theology was established in 2016 to sustain and foster theological research and education.
The award is intended to foster interdisciplinary networking among faculty and students in areas intersecting with theology and spirituality, to encourage and support interdisciplinary research collaborations and knowledge mobilization events, conferences or workshops with the aim of engaging scholarly and public audiences, and to support students in related programs and courses or students and faculty involved in interdisciplinary research involving theology.
The candidates should be University of Winnipeg faculty members who:
hold a doctorate in Theology or related discipline;
have a record of research and publication that relates theology to issues of social, ecological, and economic justice;
have potential to attract, develop and retain excellent trainees, students, and future researchers; and
are proposing an original, innovative research program of high quality.
The Chair will typically be awarded triennially to an internal candidate for a term of three years.
Faculty members with a research doctorate in Theology or related discipline and a record of research and publication that relates theology to issues of social, ecological, and economic justice are invited to submit proposals for the University of Winnipeg's United Church of Canada Research Chair in Contemporary Theology.
Current and Former United Church of Canada Research Chair in Contemporary Theology
---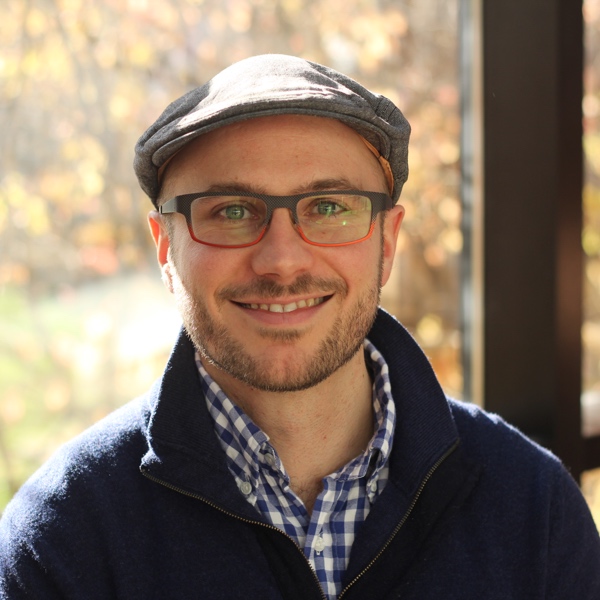 Dr. William "Rory" Dickson
Awarded: April 2021
Dr. William "Rory" Dickson is an Associate Professor in the Department of Religion and Culture whose research and published works focus on contemporary Islam in general, and on Islamic mysticism (Sufism) in particular. Dr. Dickson's first book Living Sufism in North America: Between Tradition and Transformation (State University of New York Press, 2015) explores how Sufi leaders in North America understand Islam, authority, and gender. He has coauthored an introduction to Sufism with Meena Sharify-Funk, Unveiling Sufism: From Manhattan to Mecca (Equinox, 2017), and a study of contemporary Sufism with Meena Sharify-Funk and Merin Shobhana Xavier, Contemporary Sufism: Piety, Politics, and Popular Culture (Routledge, 2018).
As United Church of Canada Research Chair, Dr. Dickson will produce a new book, tentatively titled "Being in the World: Understanding Sufism and Islam through the Fusus al-Hikam," which aims to make some of Islamic spirituality's profound insights available to a broad reading audience, particularly those interested in how the wisdom within historical religions can assist us in addressing the pressing social challenges we currently face as a global society.
---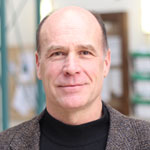 Dr. Arthur Walker-Jones
Awarded: December 2016
Dr. Arthur Walker-Jones specializes in ecotheological interpretation of the Bible. He is the author of The Green Psalter: Resources for an Ecological Spirituality and Hebrew for Biblical Interpretation, as well as a numerous scholarly articles and conference presentations. He is currently involved in the Human Distinctiveness Project, which trained theologians in evolutionary anthropology for research at the interface of anthropology and theology on the evolution of wisdom, and is writing a commentary on Book Two of the Psalms for the Earth Bible Commentary. He is co-chair of the Roman Catholic United Church Dialogue on Climate Change, has been involved in a number of environmental campaigns, organized conferences on climate change, and led church studies and retreats on ecotheology.