Black Writing in Canada
Wed. Sep. 23, 2020
The Department of English is pleased to present a 2020-21 virtual speakers series featuring Black Writing in Canada. All Zoom public presentations require pre-registration, with spaces reserved for UW students. In some cases, capacity is limited.

With financial assistance from the League of Canadian Poets and The Canada Council for the Arts through The Writers' Union of Canada.
Fall Term Speakers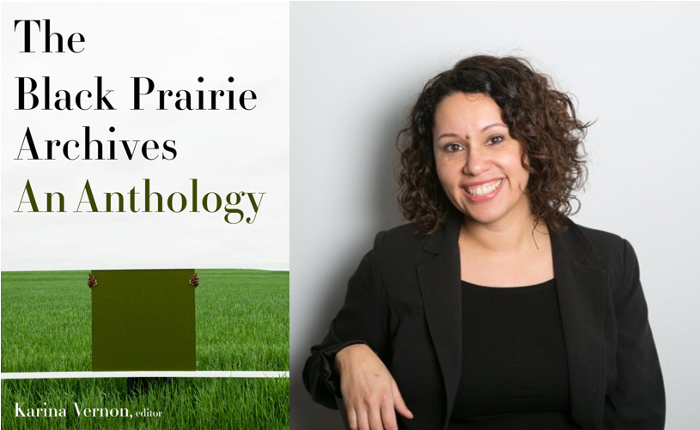 Wednesday October 7, 2020 from 2:30-3:45pm
Dr. Karina Vernon
Public Lecture: "Changing the Prairie Story: Reading Black & Black-Indigenous Writers in the Prairie Archives"
Click here for a video recording of Dr. Vernon's presentation.
Dr. Karina Vernon researches and teaches in the area of Canadian literature, with a special focus on Black Canadian literature, archives, critical race theory, multiculturalism and decolonization. She is the editor of The Black Prairie Archives: An Anthology (2019), which brings to light a previously hidden archive of literature, from the eighteenth-century black fur traders to contemporary writers. She is also at work on a second SSHRC-funded project titled Black Art and the Aesthetics of Spatial Justice. This book examines the aesthetic strategies black artists in Canada, the U.S. and Latin America have developed to respond to urban renewal processes which destroy black neighbourhoods. She was a co-founder and editor of Commodore Books, the first literary press in western Canada.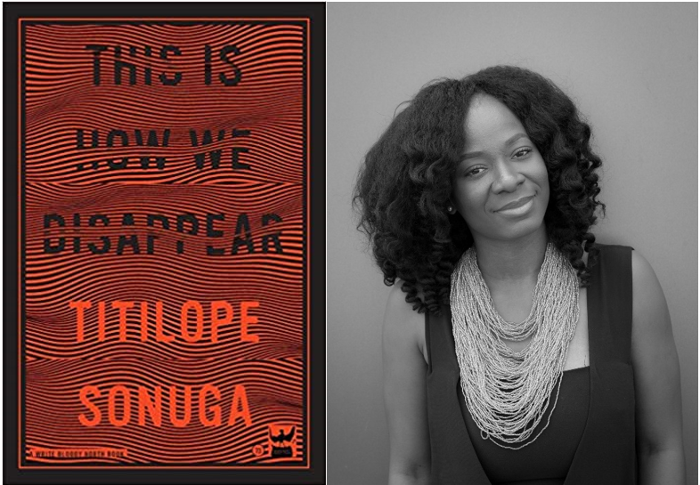 Thursday October 8th from 12:00-1:00pm
Titilope Sonuga
"This is How We Disappear": A Reading & Conversation with Titlope Sonuga"
Click here for a video recording of Titilope Sonuga's presentation.
Titilope Sonuga is a writer and performer whose work has graced stages and pages across the globe. Through her practice, she grasps for moments of tenderness and persistent joy at the intersection of blackness and womanhood. She is the author of three collections of poetry, Down to Earth (2011), Abscess (2014) and This Is How We Disappear (2019), and has released two spoken word albums, Mother Tongue (2011) and Swim (2019). Titilope is the writer of three plays, The Six; an intergenerational exploration of womanhood, Naked; a one-woman play and Ada The Country, a musical. She has facilitated numerous youth and adult poetry workshops locally and internationally. Her writing has been translated into Italian, German, and Slovak.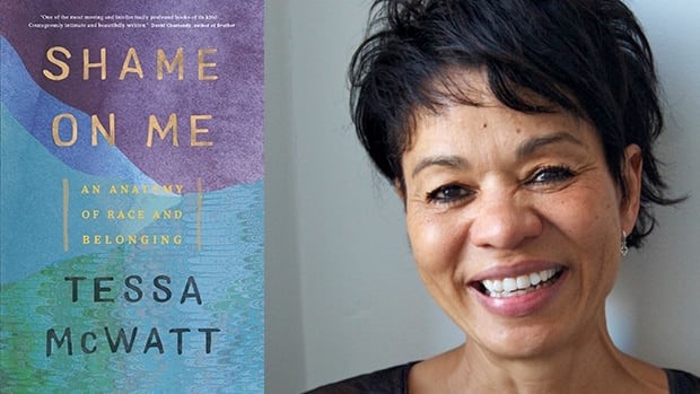 Wednesday November 18th from 12:00-1:00pm
Tessa McWatt

Tessa McWatt is the author of six novels and two books for young people. Her fiction has been nominated for the Governor General's Award, the City of Toronto Book Awards, the OCM Bocas Prize, and the Hilary Weston Writers Trust Prize for Non-Fiction.
She is the co-editor, along with Dionne Brand and Rabindranath Maharaj, of
Luminous Ink: Writers on Writing in Canada
. Her first picture book for children,
Where Are You Agnes?
, is based on the life of abstract expressionist painter Agnes Martin. She is one of the winners of the Eccles British Library Award 2018, for her memoir:
Shame on Me: An Anatomy of Race and Belonging
, which also won the Bocas Prize for Non-Fiction 2020 and is a finalist for the Hilary Weston Writers Trust Prize for Non-Fiction 2020.
She is also a librettist, most recently working with British composer Hannah Kendall. Their chamber opera,
The Knife of Dawn
, premiered at the Roundhouse, London, in 2016, and they are working on a new full-length opera. McWatt is also in the process of bringing John Berger's novel
To the Wedding
, to the screen, with award winning film director Andrea Pallaoro.
Tessa McWatt is a Professor of Creative Writing at the University of East Anglia and is on the Board of Trustees at
Wasafiri
. She lives in London.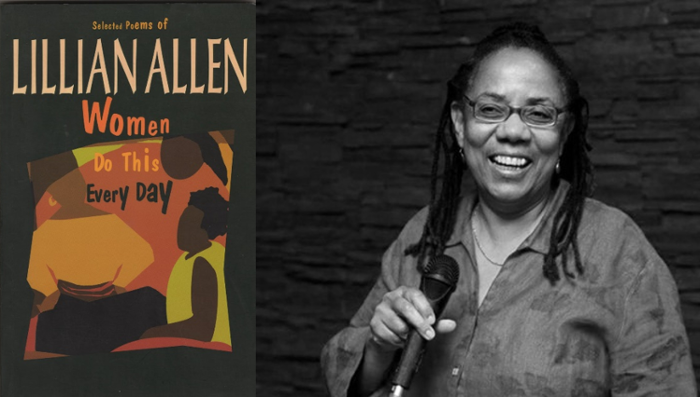 Wednesday November 25th from 2:30-3:30pm
Lillian Allen
Lillian Allen moved from Spanish Town, Jamaica to North America in the late '60s. She studied in New York City and in Toronto and later emerged as a major influential figure on Canada's cultural landscape. An internationally acclaimed poet, she is recognized as a key originator and a leading exponent of dub poetry. As well, she is a writer of plays and short fiction. She writes for both adults and young people. She frequently travels across Canada and the United States and has toured Europe, the Caribbean and England, lecturing and performing. She is an award winning recording artist and has received two Canadian Juno Awards for her poetry with music. She has also worked in film and co-produced / co-directed Blak Wi Blakk, a film on Jamaican Rastafarian dub poet Mutabaruka. Allen has been a consultant and advisor on issues of diversity, equity, organizational responsiveness, and community building. She has been a member of the City of Toronto arts and cultural reference group for the City's new Official Plan, has developed a cultural diversity strategy for the City's Culture Division, and has been a member of the Canada Council for the Arts Racial Equity Advisory.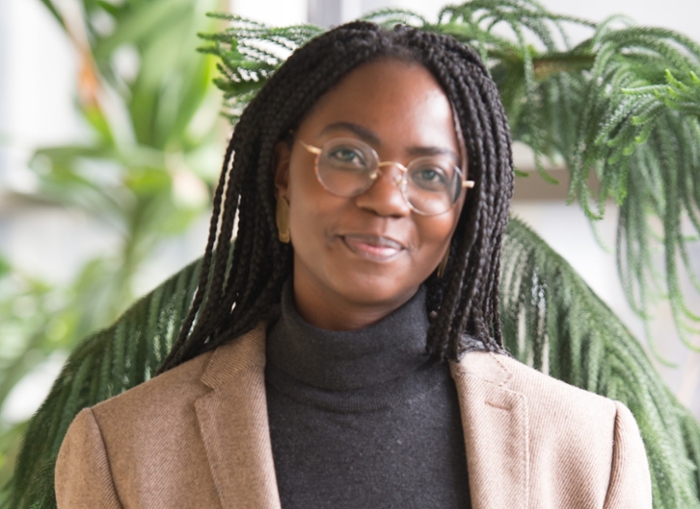 Wednesday December 2nd from 4:00-5:00pm
Chimwemwe Undi

Chimwemwe Undi's work has appeared in Room Magazine, Arc Magazine, CBC Manitoba and BBC World, and at the Winnipeg Writer's Festival, Canadian Festival of Spoken Word, and the Edinburgh International Book Festival. She is an editor at CV2 Magazine, and a Banff Centre Emerging Writers Program alumni. She lives and writes on Treaty One territory with a cellist, a mutt and a cat named Frances McDormand.
WINTER TERM SPEAKERS

Thursday January 28th from 10:00-11:00am
Brandon Wint
Zoom meeting registration link:
https://zoom.us/meeting/register/tJ0ucOuqqzwpG93NHfkJx3vgexGLLkvjnEAh

Brandon Wint is an Ontario born poet and spoken word artist who uses poetry to attend to the joy and devastation and inequity associated with this era of human and ecological history. Increasingly, his work on the page and in performance casts a tender but robust attention toward the movements and impacts of colonial, capitalist logic, and how they might be undone. In this way, Brandon Wint is devoted to a poetics of world making, world altering and world breaking.

For Brandon, the written and spoken word is a tool for examining and enacting his sense of justice, and imagining less violent futures for himself and the world he has inherited. For more than a decade, Brandon has been a sought-after touring performer, and has presented his work in the United States, Australia, Lithuania, Latvia, and Jamaica. His poems and essays have been published in national anthologies, including The Great Black North: Contemporary African-Canadian Poetry (Frontenac House, 2013) and Black Writers Matter (University of Regina Press, 2019). Divine Animal is his debut book of poetry.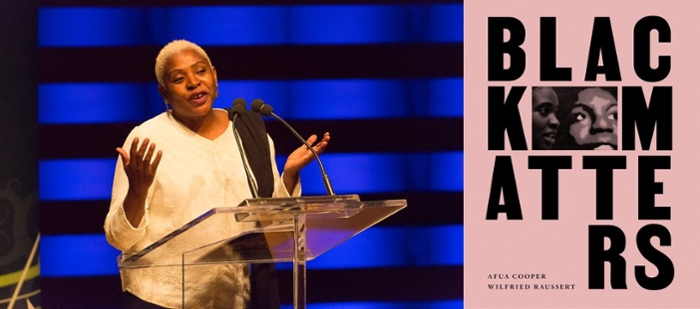 Thursday February 4th from 1:00-2:00pm
Afua Cooper Reading

Zoom webinar registration link:
https://zoom.us/webinar/register/WN_roSh3m2TQ2-s_1WsWnfCJQ
Dr. Afua Cooper, Halifax's seventh Poet Laureate, is an accomplished scholar and author of several works, including the critically acclaimed Copper Woman and Other Poems, The Hanging of Angelique: The Untold Story of Slavery in Canada and the Burning of Old Montreal, and My Name is Phillis Wheatley.
On Black Matters: Dr. Cooper and photographer Wilfried Raussert collaborate in this book of poems and photographs focused on everyday Black experiences. The result is a jambalaya — a dialogue between image and text. Cooper translates Raussert's photos into poetry, painting a profound image of what disembodied historical facts might look like when they are embodied in contemporary characters. This visual and textual conversation honours the multiple layers of Blackness in the African diaspora around North America and Europe. The result is a work that amplifies black beauty and offers audible resistance.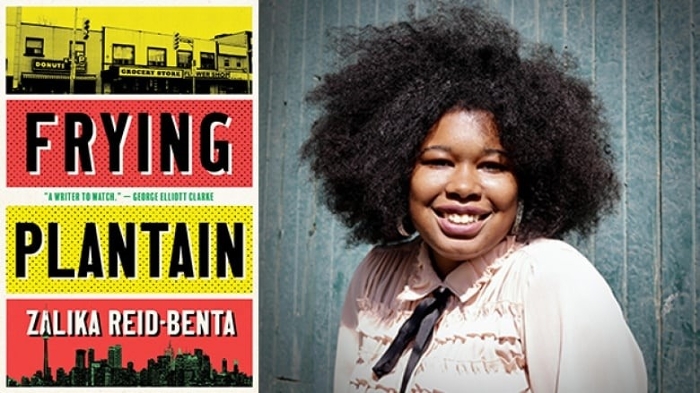 With financial assistance from The Canada Council for the Arts through The Writers' Union of Canada


Wednesday February 10 from 2:00-3:30pm
Zalika Reid-Benta
Zoom webinar registration link:
https://zoom.us/webinar/register/WN_A31sYbVUS3yGm6n5344j0A

Zalika Reid-Benta is a Toronto-based writer. Her debut short story collection Frying Plantain won the 23rd annual Danuta Gleed Literary Award, recognizing the best first collection of short fiction by a Canadian author published in 2019 in the English language. Frying Plantain also won the 2020 Kobo Emerging Writer Prize in literary fiction, was shortlisted for the 2020 Trillium Book Award and was longlisted for the 2019 Scotiabank Giller Prize. Frying Plantain was nominated for the 2020 Forest of Reading Evergreen Award presented by the Ontario Library Association and the 2020 Toronto Book Award. Zalika is also the winner of the 2019 Byblacks People's Choice Awards for Best Author.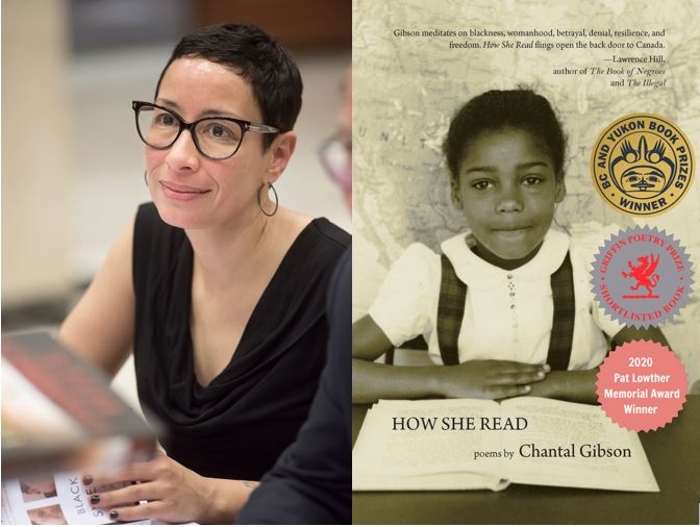 Author photo by Dale Northey
Monday March 8 from 4:00 - 5:00pm
Chantal Gibson
What does it mean to decolonize your mind?

Co-sponsored by Gallery 1C03
Zoom meeting registration link:
https://zoom.us/meeting/register/tJwlcuyqpjkuGtEhkYRvnNjIlrWkRawmJSwe.
Chantal Gibson is an award-winning teacher-artist living on the ancestral lands of the Coast Salish Peoples. As a visual artist and arts educator, her work confronts systemic racism and colonialism head-on, imagining BIPOC voices in the spaces and silences left by cultural and institutional erasure. Her art has appeared in museums and cultural institutions across Canada. Most notably, in a national response to the Black Lives Matter movement, Gibson's altered text "Who's Who?" currently sits in the Senate of Canada Building until June 2021 as part of the first installation of work by Black artists.

As a literary artist, Gibson published her debut book of poetry, How She Read (Caitlin Press) in January 2019. Currently on curricular readings lists across the country, HSR is Gibson's creative response to her own encounters with racism in the classroom. The book she wished she had in school, this English grammar insurrection celebrates Black womanhood in Canadian art, literature, history and pop-culture as it unpacks settler-colonialism in the fill-in-the ____ lessons she consumed as a child. Winner of the 2020 Pat Lowther Award for best book of poetry by a Canadian woman and the 2020 Dorothy Livesay Poetry Prize for best book in BC, How She Read was shortlisted for the prestigious Griffin Poetry Prize. Named one of CBC Books 24 Canadian Writers on the Rise in 2020, Gibson is an award-winning teacher in the School of Interactive Arts and Technology at SFU.
About the book: http://caitlin-press.com/our-books/how-she-read/