Tom Stroud
Theatre and Film
---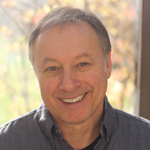 Title: Associate Professor
Office: 4T03
Building: Asper Centre for Theatre and Film
Phone: 204.786-9323
Email: t.stroud@uwinnipeg.ca
Biography:

In 2005 Tom joined the faculty of the Department of Theatre and Film where he teaches movement in the Honours BA and General BA Programs. He has also directed a number of productions for the department including The Glass Menagerie (2006), Picnic (2008), A Doll's House (2009), and Juliet and Romeo (2010).
A graduate of the Simon Fraser University School for the Performing Arts, Tom has danced with the Karen Jamieson Dance Company, T.I.D.E. (Toronto Independent Dance Enterprise), Le Groupe de la Place Royale, and Fondation Jean-Pierre Perreault. In the eighties he established a strong national presence as an independent choreographer touring extensively across the country. He has been commissioned to create works for Le Groupe de la Place Royale, Montreal Danse, Dancemakers, the Winnipeg Symphony Orchestra's New Music Festival and the Canada Dance Festival.
In 1991 Tom was appointed as the Artistic Director of Winnipeg's Contemporary Dancers (WCD). During his 14-year tenure his works for the company included Songs (1992), Broken Symmetry (1993), Company (1994), The Last Sleep of the Virgin (1995), R & J... 21 scenes for Romeo and Juliet (1995), Shift (1995), The Raft (1997), Arrows (1998), The Garden (2001), El Rio (2002), Vuelta (2002), Desdemona (2004), and Othello (2005). In 2002, he received the prestigious Choo San Goh Award for choreography - one of only eleven choreographers in North America to receive the award that year.
As an Artistic Director Tom also spearheaded a number of highly successful and innovative projects including; JOE, a co-production with the Fondation Jean-Pierre Perreault and Dancemakers which toured Canada and the U.S. (1994 - 1996); Shift, an interdisciplinary installation co-produced with the Winnipeg Art Gallery (1995); and The Pan American New Creation Project, an international co-production with Mexican and American modern dance companies which culminated in performances in Winnipeg and Mexico in 1999, El Río (2002), a co-production with the Winnipeg Singers which integrated 22 vocalists into a choreographic landscape, and Vuelta, a co-creation with Peter Bingham of Vancouver's EDAM, featuring company members from both WCD and EDAM.
He remains an active member of the professional community working in dance, theatre and inter-disciplinary creation. His credits include, Jealous/Pervert (2006, out of line theatre), Witches (2007, out of line theatre), Obscene, (2008, Ian Mozdzen), and The Rite (2008). Tom also returned to the stage as a performer acting in David Mamet's Duck Variation (2008) for the Manitoba Theatre Centre's Directors Festival and in a new play by Mia Van Leeuwen, The God Box (2008) for out of line theatre. His most recent production was a new devised creation The Rite, (2010) for The Rite Productions.