Dennis Gupa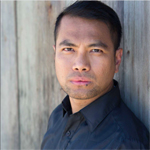 Title: Assistant Professor
Phone: 204-786-9455
Office: 4T09
Building: Asper Centre for Theatre and Film
Email: d.gupa@uwinnipeg.ca
Degrees:

PhD Applied Theatre, University of Victoria, Victoria, BC
MFA Theatre (Directing), University of British Columbia, Vancouver, BC
MA Theatre Arts, University of the Philippines – Diliman, Quezon City
BA Broadcast and Radio Communication, Polytechnic University of the Philippines, Manila
Biography:

Dr. Gupa is a theatre director, applied theatre practitioner, and performance researcher of Asian Theatre, Southeast Asian-Canadian Theatre, and diasporic performance in Canada.
His interest in Canadian intercultural theatre conceived by the diasporic communities gestures towards an intersectional and decolonial world making. As a former Vanier scholar, Dr. Gupa wrote his dissertation on sea rituals, climate change, and Indigenous ecological knowledge in island communities in the Philippines impacted by climate crises. His interdisciplinary creative research builds on a theoretical inquiry on climate justice and practical mobilization of re-futuring climate crises by looking at ethics, politics, and aesthetics of transnational diasporic performance making.
Courses:
THFM-2101 Acting Theory and Practice
Publications:

Selected Creative Works as a Theatre Director
The Correspondence/Rizal Project, Russian Hall, Vancouver, BC
Gossip with Whales, Virtual Ocean Pavilion at the COP26 - Climate Change Conference
Banyan: an Intercultural Ceremonial Performance, Performance Works Grandville Island, Vancouver, BC        
Murupuro: Islands of Constellation, Prairie Theatre Exchange, Winnipeg, MB
 MigARTion, Roundhouse Community Center, Vancouver, BC
Tlingipino Bingo, Elks Bingo Hall Whitehorse, Yukon, Territory
The Bacchae 2.1, Frederic Wood Theatre Vancouver, BC 
COLONIAL, Scotia Dance Center Vancouver, BC; MAI (Montréal, arts interculturels) Montreal, QC                              
Refereed Journal Articles
Accepted:
Gupa, D., Baylosis, A., Lianza, J., Babon, A., and Cinco, K. "What is Still to be Sustained?": Performing Climate Justice through Staging Transnational Sustainability from Canada to the Philippines. Canadian Theatre Review 194, 2022.                                       
Published:
Jung, J., Gupa, D., Hash, C., Thoms, J., Owens, D., Threlfall, J., Juniper, K. Doubling down on wicked problems: Ocean ArtScience collaborations for a sustainable future. Frontiers in Marine Science, 2022.         
Christie, S., Garrett, I., Geary, D., Gupa, D., Hall, J. Fanconi, Osnes, B., Richards, K., Sharplin, S., Welch, K. Theatrical Calls to Climate Action: Excerpts of a Conversation. Theatre Research in Canada, 2022. 
Gupa, D., Zerrudo, R., Inday Dolls: Body Monologues and Lullabies for Freedom in Prison; Scripting Possible Futures in Justice Art in Iloilo's Correctional System. Arts Praxis, Vol. 5 Number 2. New York University, 2018.
Maiquez, R., Gupa, D., Labitigan, K. Between Theatre and Environment: The Experience of Cope/with/Land Theatre Co. GPS: Global Performance Studies international https://gps.psi- web.org › issue-1-2 › gps-1-2-9, 2018.
Gupa, D., Maiquez, R., Narciso, M. (2008). Narrative, Memories, and Redemption in a Parfait Glass: The Ingredients of Pasyong Mahal Ng Halo-Halo in/as Performance. Text and Performance Quarterly, Vol. 29, Issue 1. 2008
Book Chapter/Handbook
Forthcoming:              
Gupa, D., Climate Change and Applied Theatre as Practice of Post-Disaster Response. Disasters in the Philippines, 2000-2020 edited by Bonifacio, G. Bristol University Press/Policy Press, 2022.
Published:
Gupa, D., Colonial Adventurism in Applied Theatre: An Ethical Critique. Applied Theatre: Ethics, Methuen Drama, 2022.
Aysal, L., Gupa, D., Sadeghi-Yekta, K. Voices we carry within us: A trialogue about climate change, Indigenous ways of knowing and activism. Theatre Pedagogy in the Era of Climate Crisis 1st Edition.Routledge, 2021.