Webinar Wednesdays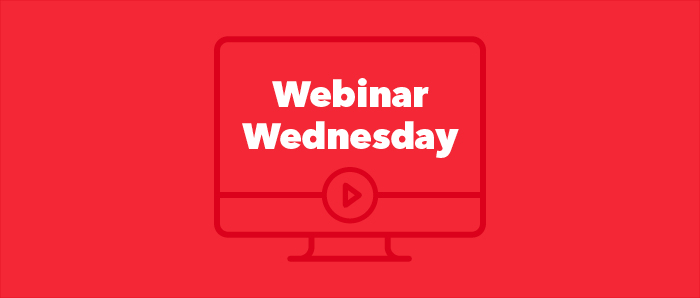 In virtual sessions, Student Services staff share some valuable strategies and tips to help you succeed at UWinnipeg. 
Below are the upcoming topics, dates and details for Winter 2023.  Unless otherwise noted, sessions are held Wednesdays from 12:30 to 1:00 pm.  All sessions will be offered via Zoom. 
Pre-registration is required.  Use the Webinar registration form to sign up now! 


Making the Most out of the Career Fair
January 11, 2023, 12:30-1:00 pm 
(Zoom)
Every year the University hosts a Career Fair in January.  While the event is an exciting opportunity to build your network and find out about potential job opportunities, it can also be a little overwhelming.  In this session we will give you advice on how to prepare for the fair and get the most out of the event. 
Accessing Awards and Financial Aid
January 18, 2023, 11:30 am-12:00 noon* 
(Zoom) 
*PLEASE NOTE:  This session is in an earlier time slot.
Looking for financial resources to pay for your education? The Awards and Financial Aid Office will offer tips on applying for government student aid and University of Winnipeg awards.  In this webinar we will cover the following topics: scholarships, bursaries, loans, and grants.    
We Need to Talk about Burnout
January 24*, 2023, 12:30-1:00 pm
(Zoom)
*PLEASE NOTE:  This session is on a TUESDAY.
In 2019, the term "burnout" was added to the World Health Organization's International Classification of Diseases (ICD).  But what exactly is it, and what do you do if you are feeling the effects of burnout? This webinar will include steps for recognizing and responding to symptoms of burnout as well as understanding cycles of stress.                                                      
Networking
February 8, 2023, 12:30-1:00 pm
(Zoom)
There are more opportunities out there than what first appears on job search engines.  Join us to learn more about networking, its best practices, and tips to help you get yourself out there!
Resumes and Cover Letters
February 15, 2023, 12:30-1:00 pm
(Zoom)
Your resume is meant to be a marketing tool that tells an employer why they should hire you; its purpose is to get an interview.  Find out how to make your resume stand out and get you to that next step! 
Preparing for Spring Term
March 1, 2023, 12:30-1:00 pm
(Zoom)
Spring Term is rather unlike Fall and Winter Terms. It's a unique, optional term unto itself. Learn about some of the differences and some tips to help your registration go smoothly.
             
Consent and Healthy Relationships
March 8, 2023, 12:30-1:00 pm
(Zoom)
In this session, Hema Krueger Vyas, the Human Rights and Sexual Violence Advisor at UWinnipeg, will discuss consent, sexual violence and related university policies, as well as witnessing and responding to disclosures. Hema will also talk about all the resources available including the Sexual Violence Response Team.          
           
Interview Skills
March 15, 2023, 12:30-1:00 pm
(Zoom)
Interviews don't have to be scary! If you prepare in advance, you can approach these meetings with confidence, and increase your chances of getting an offer. This session will go over common interview questions and information on what employers are looking for.
             
What can I do with my Degree? 
March 22, 2023, 12:30-1:00 pm
(Zoom)
Wondering what you can do with all your years of study?  Career Advisors will discuss what to expect during a career exploration appointment, what skills are developed through various academic programs, and where graduates typically end up.  You'll also learn about all the tools and resources available to help you figure out what to do with your degree/major. 

Overcoming Test Anxiety
March 29, 2023, 12:30-1:00 pm
(Zoom)
Learn some self-care, cognitive-behavioral, and body-based techniques and strategies to help you manage your anxiety and calm your inner nerves before and during tests and exams.