Webinar Wednesdays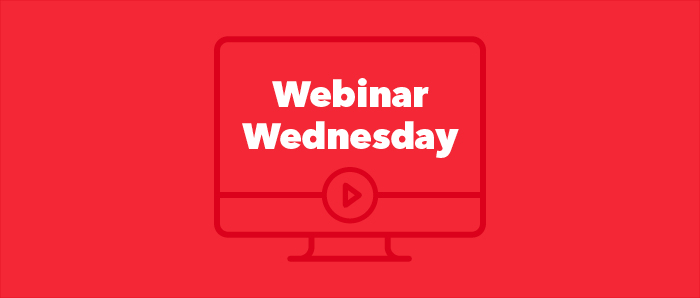 In weekly sessions via Zoom, Student Services staff share some valuable strategies and tips to help you succeed at UWinnipeg. Below are the webinar topics for Winter 2022. 
Unless otherwise noted, sessions will be held 12:30-1:00 pm via Zoom.

Pre-registration is required.  Click here to register for Webinar Wednesdays.
Wednesday, January 12                 
Registering with Accessibility Services
What are Accessibility Services and Deaf and Hard of Hearing Services?  What is offered to assist students with a disability or a health condition that requires academic accommodations?  Attend this session to find out the answers to these questions and how to register for services.
Wednesday, January 26   - NOTE TIME: 11:30 am-12noon
Finding Freedom from Your Inner Critic
The inner critic is that part of yourself that judges and criticizes you, and that robs you of your energy, creativity and ability to be fully you. This workshop will explore the dynamics of the inner critic and ways in which to dismantle it.
Wednesday, February 9               
Budgeting and Financial Literacy - Money Smart Lessons 
Budgeting and managing money is a huge stressor for many students. The good news is that there are lots of quick lessons you can learn to help you. Come to this session to learn some invaluable tips and tricks, and where to find free resources to boost your financial literacy.  This presentation will be given by Anne Arbour, Education Manager, Credit Counselling Society.
Wednesday, February 16             
Building Resiliency
University life can be demanding. This presentation explores the concept of resiliency and how to build resiliency when facing difficult academic and life challenges. When we build resiliency, we build inner capacity to meet life as it is.
Wednesday, March 2                   
Preparing for Spring Term Registration
Spring Term is rather unlike Fall and Winter Terms. It's a unique, optional term unto itself. Learn about some of the differences and some tips to help your registration go a smoothly.
Wednesday, March 9                    
Developing your own Personal Brand: Part 1 "What makes me Unique?"
In today's evolving job market, employers are looking for the "best of both worlds" in their new hires. These employees have more than the standard background knowledge and basic requirements of their position. Regardless of the field, they have the people-oriented soft skills employers seek, and in interviews, they can point to specific situations where they successfully applied these skills. Join us to learn how you can market and communicate these transferrable skills gained in university in your job search.
Wednesday, March 16                   
Developing your own Personal Brand: Part 2 "How to Brag about Yourself"
Resumes, cover letters, social media, interviews, and networking – all of these are tools that allow you to celebrate and share your accomplishments, as well as make valuable connections with others in your field of interest. This session will discuss how to use these different options, both separately and in collaboration, to allow people to learn about (and benefit from) the unique and special experiences you possess. 
Wednesday, March 23                  
Applying for Loans and Bursaries  
Finding yourself short on the funds you need to cover all your expenses as a student? The Government of Canada offers student grants and loans to full-time and part-time students with financial need who are Canadian citizens, permanent residents (landed immigrant), or protected persons. The UWinnipeg Awards Office also offers bursaries to students with financial need. Come to this session to learn the basics of the process and the application deadlines for both programs.
Wednesday, March 30             
Planning for Spring Term            
Taking Spring term courses is a unique experience and quite different from the Fall and Winter terms.  While it can give you an opportunity to get ahead in your studies by taking condensed courses, it can also present some new challenges that you may not have experienced in a regular term.  In this session, multiple Student Services departments will be coming together to give you their best advice to those considering taking Spring term courses.