Webinar Wednesdays
Student Services
---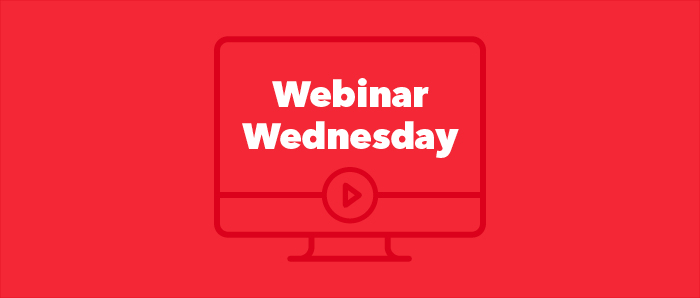 In weekly sessions via Zoom, Student Services staff share some valuable strategies and tips to help you succeed at UWinnipeg. Below are the webinar topics for fall 2021. 
All sessions will be held 12:30-1:00 pm.
Pre-registration is required.  Sign up here for Webinar Wednesday sessions.  
Wednesday, October 6  
You Matter:  A Caring Community Response to Sexual Violence                
In this session, Hema Krueger Vyas, the Human Rights and Sexual Violence Advisor at UWinnipeg, will discuss consent, sexual violence, and witnessing and responding to disclosures.  Hema will also talk about the resources and supports available, including the University's Sexual Violence Response Team.
Wednesday, October 20                             
Volunteer Note Taking                            
Staff from Accessibility Services/Deaf and Hard of Hearing Services will discuss the benefits of being a volunteer note taker and how to go about becoming one. Hint: It's easy to do since you are taking notes anyway, and you get a reference letter and a volunteer position to add to your resume!
Wednesday, October 27              
Everything you ever wanted to know about Letters of Permission and Major Declarations     
Are you thinking about taking a course at another university in addition to UWinnipeg? Are you considering switching your major and/or degree? This webinar will talk about the steps for these two processes.
Wednesday, November 3            
To Drop or Not to Drop?  That is the Question      
Knowing whether or not to drop a course can be stressful. Sometimes our best laid plans don't work out the way we hoped. Maybe the course was more difficult than you anticipated, or other priorities got in the way. This webinar will identify the factors you should consider when deciding whether or not to drop a course.
Wednesday, November 10                         
So What Can I Do with My Degree?                      
Wondering what you can do with all your years of study?  Career Advisors are here to help!   We will touch on aspects of career development including what to expect from an appointment with a career advisor, career exploration, and tools and resources available to outline what you can do with your major.   Where do graduates typically end up? Which companies hire different majors? What skills have I gained from my classes?  If you are interested in learning more about career development, join us for this informative webinar.
Wednesday, November 17                         
Applying Your Learning: Gaining Skills & Experience for Career Success   
The knowledge you gain throughout your degree is only a part of what's necessary to land your dream job. When you pair your education with relevant experience, you demonstrate your ability to apply your knowledge and prove you have the practical skills to succeed in the workplace. Join us to learn more about ways to gain valuable work experience, both on and off campus.
Wednesday, November 24                         
Seven Dimensions of Wellness
To thrive in University is to ensure we take care of our health. This presentation explores the seven dimensions of health and wellness - physical, intellectual, spiritual, occupational, mental, environmental, and social.
Wednesday, December 1             
Managing Stress as you Prepare for Exams         
One of the most challenging aspects of being a University student is writing exams.  We all want to do well and this can cause added stress during an already busy time in your academic career.  Please join Academic and Career Services and Student Counselling Services to gain some valuable advice that will help you manage your stress as you prepare for your exams. 
Wednesday, December 8             
Preparing for Winter Term         
Why should you review your registration in Winter Term courses? What do you do if you are on a waitlist? What do you do if you want to switch courses? What do synchronous, asynchronous, and hybrid mean? How do you get a student card? These questions and more will be answered to help you feel confident and prepared to start Winter Term.
Wednesday, December 15          
Making the Most out of the Career Fair               
Each year the University offers a Career Fair in January.  It's an exciting opportunity to build your network and find out about potential job opportunities, but it can also be a little overwhelming.  From knowing which exhibitor to visit, what questions to ask and how to present yourself, there is a lot to prepare ahead of time.   In this session we will give you advice about how to get the most out of your experience and the interactions you will have.  If you are interested in learning more about the Career Fair, we hope to see you at our webinar!