Webinar Wednesdays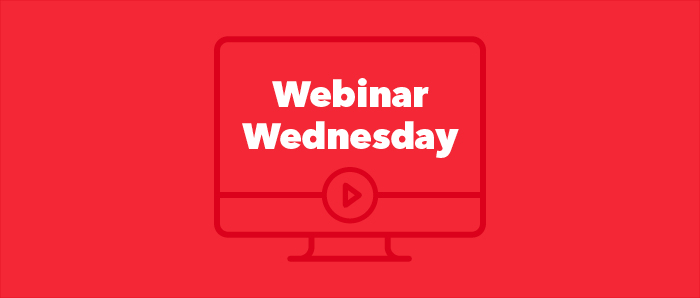 Through Webinar Wednesdays, Student Services staff share valuable strategies and practical tips to help you succeed at UWinnipeg and beyond. 
See below for the dates and topics for Fall 2023.  All sessions will be held 12:30 to 1:00 p.m. via Zoom. 
Pre-registration is required.  Use this Online Registration Form to sign up now!  
Upcoming Sessions
November 1, 2023         
Study Abroad   
Are you a UWinnipeg student who would love to study abroad in another country for a term or two? Join us for this Webinar Wednesday to learn how you can participate in our UWinnipeg Undergraduate Exchange Program! From 30-80% of your exchange costs could be covered through Global Skills Opportunity, the Government of Canada's outbound mobility pilot program.
November 8, 2023         
To Drop or Not to Drop
Deciding whether to continue on in a course that you have invested both time and money in can be a difficult decision.  Join our Academic and Student Success Advisors to get some tips and advice to help you make your decision. 
November 15, 2023             
Wise Mind              
This webinar covers the three states of mind: Emotional Mind, Reasonable Mind, and Wise Mind. Sometimes you may find that your emotions are taking over and impacting your decisions and behaviours, and other times you may be guided only by logic and reason. Wise Mind is a balance of both feeling and thinking. Learning about Wise Mind, and how to access it, can help you to manage stress, deal with challenging situations, and improve your overall well-being.
November 22, 2023             
Networking       
There are more opportunities out there than what first appears on job search engines.  Join us to learn more about Networking, its best practices, and tips to help you get yourself out there!
November 29, 2023             
What Can I Do with My Degree?
Wondering what you can do with all your years of study?  Career Advisors are here to help!   We will touch on aspects of career development including what to expect from an appointment with a career advisor, career exploration, and tools and resources available to outline what you can do with your major.  Where do graduates typically end up? Which companies hire different majors? What skills have I gained from my classes?   If you are interested in learning more about career development, join us for this informative webinar.
December 6, 2023 
Preparing for Winter Term         
Why should you review your registration in Winter Term courses? What do you do if you are on a waitlist? What do you do if you want to switch courses? How do you get a student card? These questions and more will be answered to help you feel confident and prepared to start Winter Term.
Past Sessions
September 6,2023
Starting Well
You've got your schedule, your textbooks and your hopes for a successful academic year. You might think you're ready to take on the term but have you considered the best ways to start the term that will help you maintain your wellness throughout the academic year? While many students start off feeling strong and energized, this can decrease as the academic year progresses. In this webinar we will go beyond your basic study tips to include considerations like organization and planning, getting support, finding balance and more, to help you start and stay well all year round!
October 18, 2023           
Test Anxiety      
Do you go blank when writing an exam even though you studied and feel prepared? This is a common experience for many students.  This webinar will share strategies to both understand how anxiety impacts our performance in exams, and ways to reduce the impact of anxiety while we take our exams. 
October 25, 2023           
Sleep Matters
There is strong reason to believe that improving sleep can have a beneficial impact on mental health and well being. This workshop will focus on why sleep is important for both our physical and mental health, and include strategies to help us fall and stay asleep.