Electronic Locking System
The University of Winnipeg uses an electronic locking system that is user friendly and provides an extra level of security for the University community. To use this system you must have an electronic card or fob and authorized access. Basic instructions for use are as follows:
1. Main Entrance Hot Spot Wall Readers
To gain access into the main entrances of University buildings, the electronic card must be presented to the reader as shown below. Under normal operation, when you present your card to the reader, you should get a blue light that is followed by a green light. The blue light indicates your card is updated while the green light signals the opening of the lock. If there is a flashing green light after the blue light then the door is already open. If you get a red light, wait five seconds and try again. If on the second try you still get a red light, your card either does not have access or there is an issue with the system. Contact Security Services right away. Note: You should present your card daily to a hot spot wall reader to make sure it is up to date.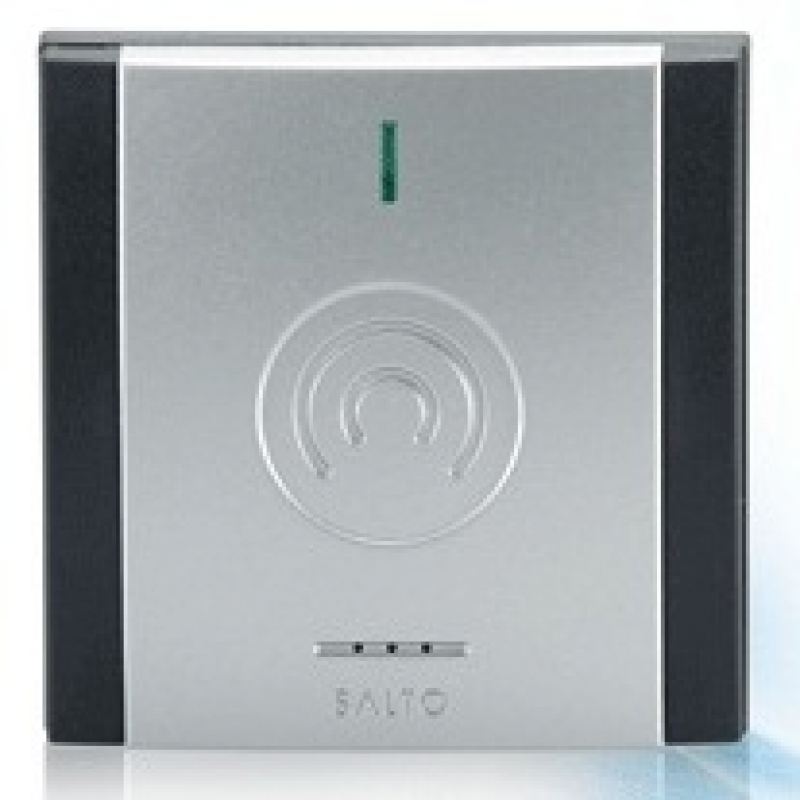 2. Office and Classroom Door Readers
For access into offices and classrooms, present your card to the reader as shown below. Under normal operation, when you present your card to the reader, you should get a green light which allows you to turn the lever on the lock to open the door. If you get four red lights and a green light, it is an indication that the battery in the unit is low and will need to be replaced, but access is still allowed. Notify Security Services to have the battery changed. If you get a red light rather than the four red and one green, try again after five seconds. If you get a red light again then go to the hot spot wall reader at one of the main entrances and update your card. Try your card on the reader again and if the problem persists, contact Security Services.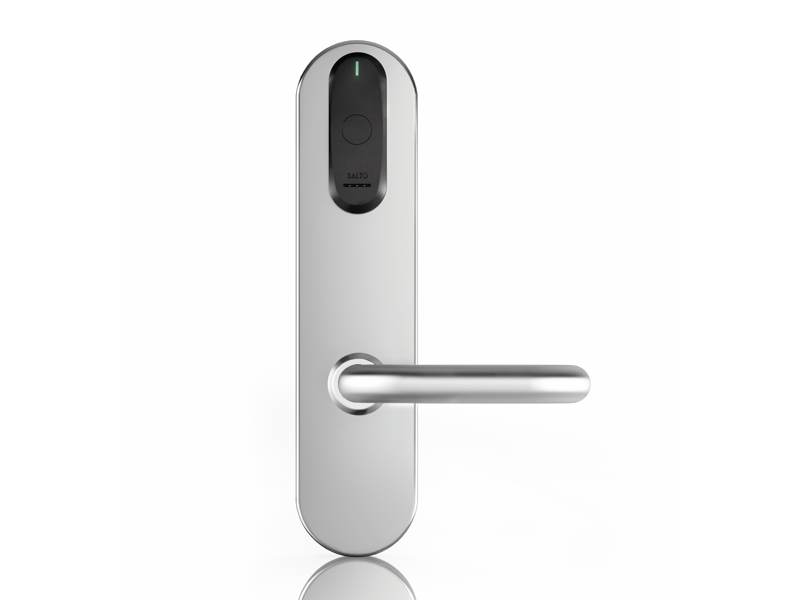 F.A.Q.
Why do I have to update my card?
There are many reasons to update your card. The primary reason is your card has a 24 hour expiry period. This means if it is lost or misplaced it will need to be updated before it can be used. As the card is linked to a computerized system, the system can update which doors you have access to, or changes related to when doors are programmed to be locked for security reasons. When you update your card, it provides critical information to the system, such as where and when your card was used, and the battery status of any locks that the card was used at. These readers are called "hot spots." If you get a blue light, it usually means your card has been updated. If you get a green light only, then the reader is not a hot spot.
What do I do if my card is missing or stolen?
As soon as you discover your card is missing or stolen, contact Security Services. They will ensure your existing card is cancelled and a new card is issued. This could prevent an unauthorized access your card is programmed to.
When do I report potential problems with a lock?
Report problems as soon as you notice them. For example: four flashing red lights before a green light indicates the battery is low. If a battery change is not requested and the battery dies, then a potential delay to entry might happen.