Political Science Students - Accomplishments
Political Science
---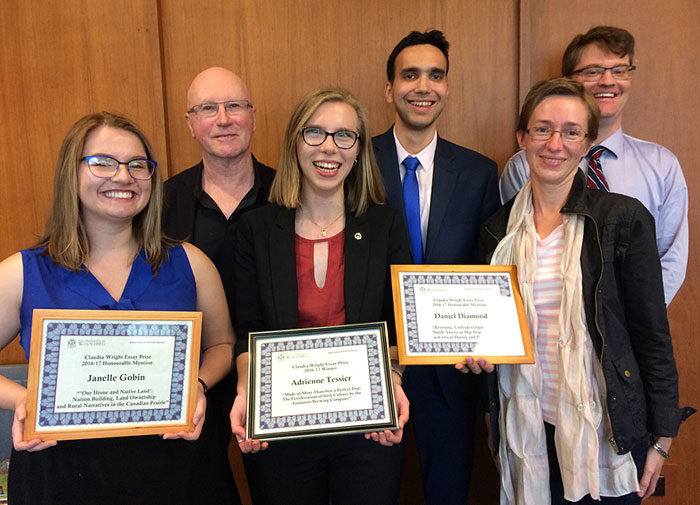 2016-17 Claudia Wright Essay Prize Winners (left to right):  Janelle Gobin (Honourable Mention),Prof. Allen Mills, Adrienne Tessier (1st  Prize), Daniel Diamond (Honourable Mention), Prof. Tanya Narozhna,
Prof. Malcolm Bird.  Missing: Kaden Stewart (Honourable Mention).

U of W Political Science Alumnus Wins Essay Award




Ariel Melamedoff (Political Science, Class of 2015) is the the winner of this year's Martha Lile Love Essay Award. His paper, "Atomistic Time and Simultaneous Causation in Hume's Treatise", examines Hume's claim that the possibility of simultaneous causation would entail the "utter annihilation of time." The paper engages at a very high level with Hume scholarship and historical figures such as Kant, Aristotle and Aquinas, and also stakes out an interesting position in contemporary debates about time and succession.
Ariel was a student in the U of Toronto MA program last year, and is currently enjoying a year off working and traveling, after which time he plans to return to philosophy.