Malcolm Bird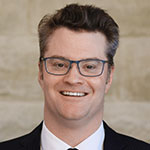 Title: Associate Professor
Office: 6L18
Building: Lockhart Hall
Phone: 204.786.9122
Email: m.bird@uwinnipeg.ca
Biography:

I am fascinated by the evolution of Canadian state-owned enterprises (SOEs). My research explores how these publicly owned companies manage a host of divergent -- and oftentimes contradictory -- demands from the public, various interest groups and their political masters.  Their executives must balance a host of commercial, policy and political imperatives all the while being subject to stringent transparency and accountability criterion, far more so than their private sector counterparts. Many Canadian Crowns have transformed both their operations and their governance regimes and today many are dynamic corporate entities; the "lumbering leviathans" of yesteryear are long gone.  
My work examines the evolution, including the process of privatization, of Crowns at both the provincial and federal levels. Currently, I am interested in provincial liquor boards and I am preparing a manuscript on the evolution of Liquor Control Board of Ontario (LCBO) from 1984 till the present day for the University of Toronto Press. Federally, I've examined many Crowns, including Canada Post Corporation, VIA Rail, Farm Credit Canada, The Business Development Bank of Canada, Export Development Canada as well as the Canadian Mint. Provincially, my work includes analyzing public auto insurance firms and Crowns in the transportation and finance sector, such as BC Ferries and ATB Financial.
I combine this interest in SOEs with efforts to better understand how and why governments make decisions. Through my work, I've found that governments are overwhelmed with urgent demands from all of sectors of society and are deeply constrained in their behavior; path dependencies and pragmatism rule their worlds with ideology and partisanship playing minor roles in the decisions they make, if at all.
I hold a BA and MA in history (UBC, 1999 and York, 2001, respectively) and a PhD in Public Policy and Administration (SPPA) from Carleton University (2008). I continually marvel at the advances of modern society, and the central role the contemporary state plays in organizing and coordinating all aspects of human behavior. Despite some challenges, the Canadian state does an incredible job at organizing our country and its citizenry; we are the envy of the world given the rich, peaceful and pluralistic character of our nation. Such success, in my view, is due largely to the effectiveness of our public institutions.
Theoretically, my work is informed by an eclectic collection of perspective from historical institutionalism to rational choice to Marxist frameworks, among others, but at the heart of my research is rigorous empirical data collection. Drawing on both quantitative and qualitative sources, particularly participant interviews, I aim to better understand the workings of our modern public institutions, and to share these lessons with the academic community and the wider public.
If you have any further comments or questions on my work or if you'd like my views on any of the above matters, please feel free to contact me. I'm delighted to do media interviews as well.