NSERC Funded SAP MRS Technician
NSERC Subatomic Physics Major Resource Support  University of Winnipeg detector mechanics and electronics
Resource capabilities
This NSERC SAP MRS supports the technician, D. Ostapchuk, MSc in physics, who has a unique set of skills in electronics development, design work, and fabrication, that have been a key part of the successful development of an ultracold neutron (UCN) detector, electronics for the Nab experiment, a Xe freeze-out and purification system, hardware for a precise magnetometer based on non-linear magneto-optical rotation, Xe magnetometry, and high field Halbach arrays.
The University of Winnipeg has a small clean room for use in detector construction, and a small machine shop for small jobs. D. Ostapchuk has made use of unique facilities in Winnipeg for fabrication at North Forge Fabrication Lab. At North Forge Fabrication Lab, Ostapchuk has become skilled at using the 3D printers, CNC machines, laser cutters, PCB assembly equipment, and metal working tools. In addition, he has developed relationships with local machine shops, where we have been able to contract out some fabrication at reasonable rates.
Examples of previous projects
Figure 1 shows the micro-channel plate (MCP) assembly for the Nab experiment, whose housing, and electronics amplifiers were prepared by Ostapchuk. Figure 1b shows the assembly of the MCP signal breakout board.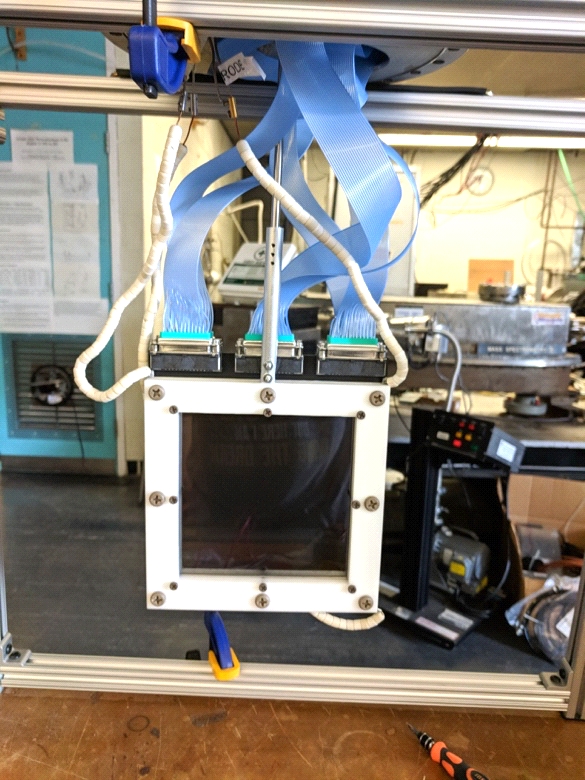 The Halbach array prepared by Ostapchuk to maintain polarization in the Xe freezout system for the TUCAN nEDM experiment is shown in Figure 2.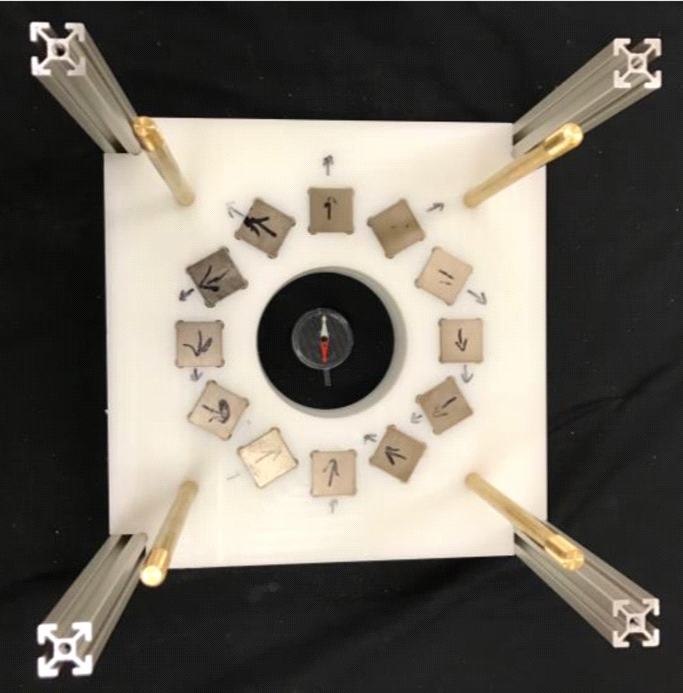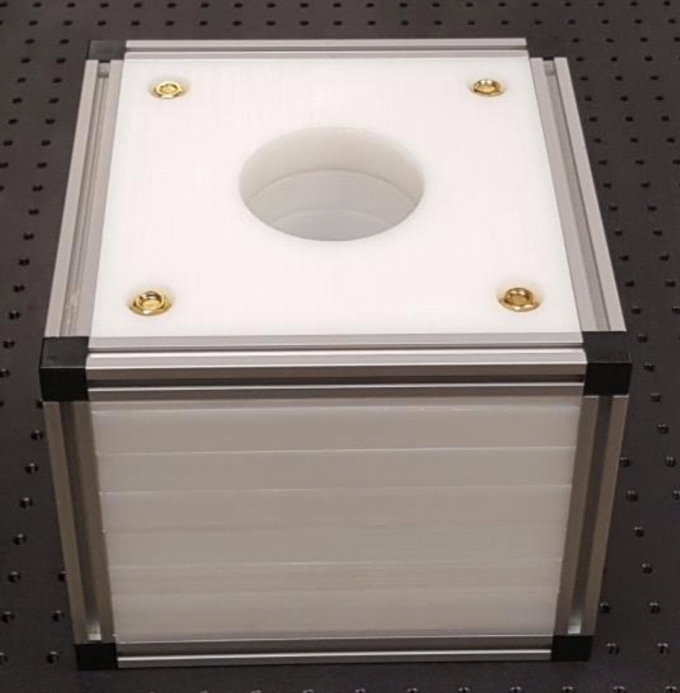 Ostapchuk designed, and built, along with an undergraduate student, an amplification and readout board for a 144 channel micro-channel plate for the Nab experiment. The design included an anode board for the MCP detector, 144 channel pre-amplifier, and multiplexer. The pre-amplifier board front and back are shown in Figure 3. Finally, it included insulators for high-voltage electrodes in the MCP detector.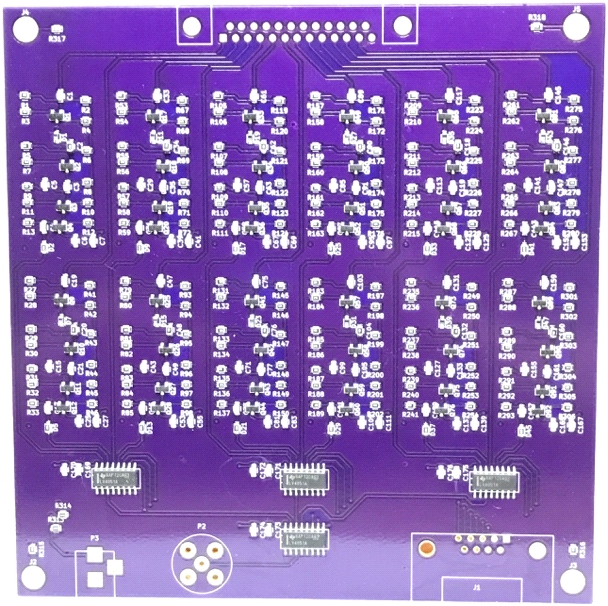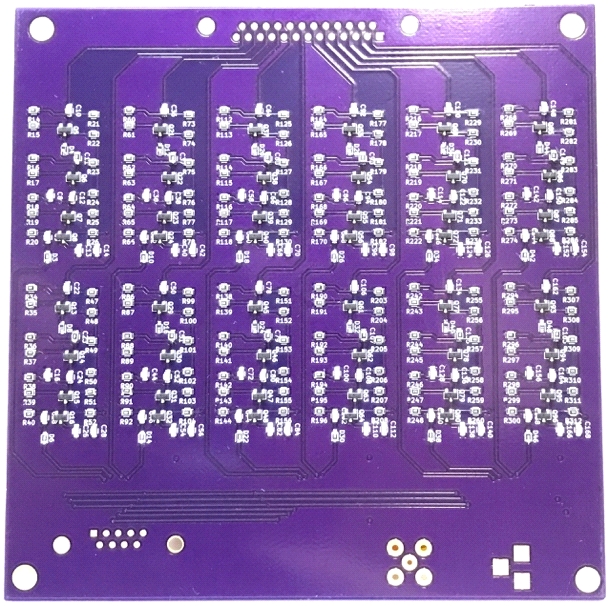 Other examples of projects completed by Ostapchuk include: a three-channel, fourth order low-pass active filter for fluxgates in an active magnetic shielding system (Figure 4a); an eighth order band-pass active filter for fundamental noise lab to be used in third year physics lab course (Figure 4b); a set of balanced photodiodes; programmable current sinks; breakout boards for hall effect sensors; autonomous obstacle-avoiding robots for an electronics course; electromagnetic shields for low-field NMR systems; electromagnetic shielding and RF coil for the ultracold neutron simultaneous spin apparatus. The 3D printed RF coil and copper shielding for the UCN adiabatic fast passage spin flipper are shown in Figure 5. Many of these projects involved PCB layout, production, and assembly.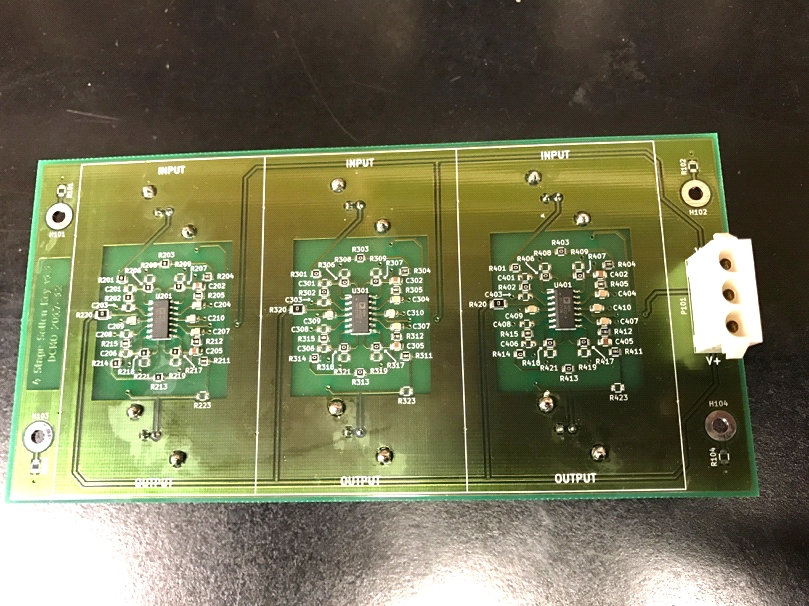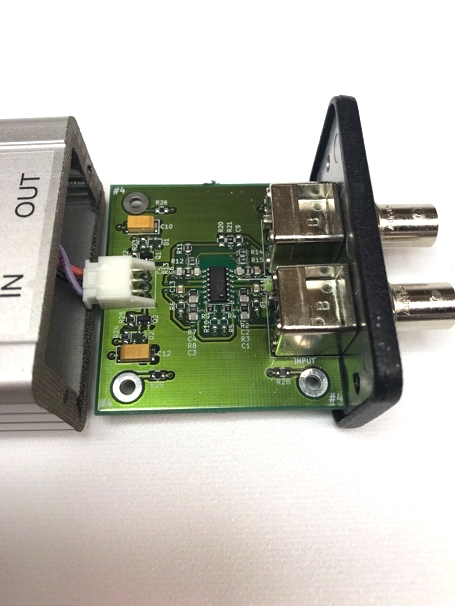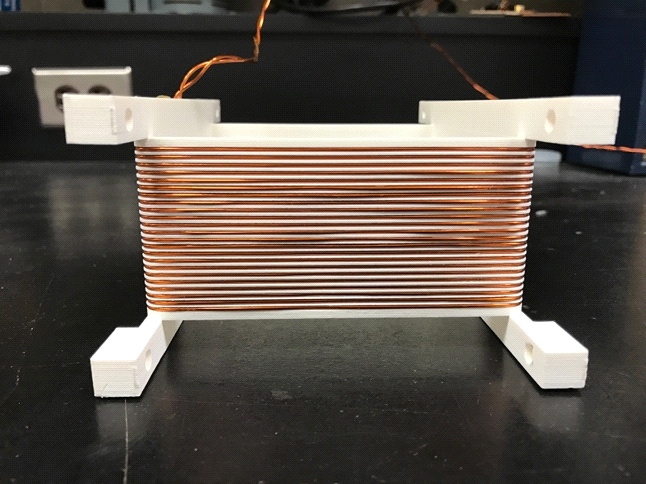 How to request support from this MRS resource
This MRS resource is available to the subatomic physics community. Many of the projects Ostapchuk has worked on already have been in support of national projects. This resource is managed by the University of Winnipeg, University of Victoria, and Carleton MRS resource allocation board.
To request the use of these resource, please fill in the form here, to describe the project scope and send it to: bl.jamieson@uwinnipeg.ca.
You can find more information about the other SAP MRS resources at the Carleton and University of Victoria sites.