Advancing digital agriculture
UWinnipeg's TerraByte project, as well as partners R-Tech Industries and EMILI, received more than $500,000 in funding support.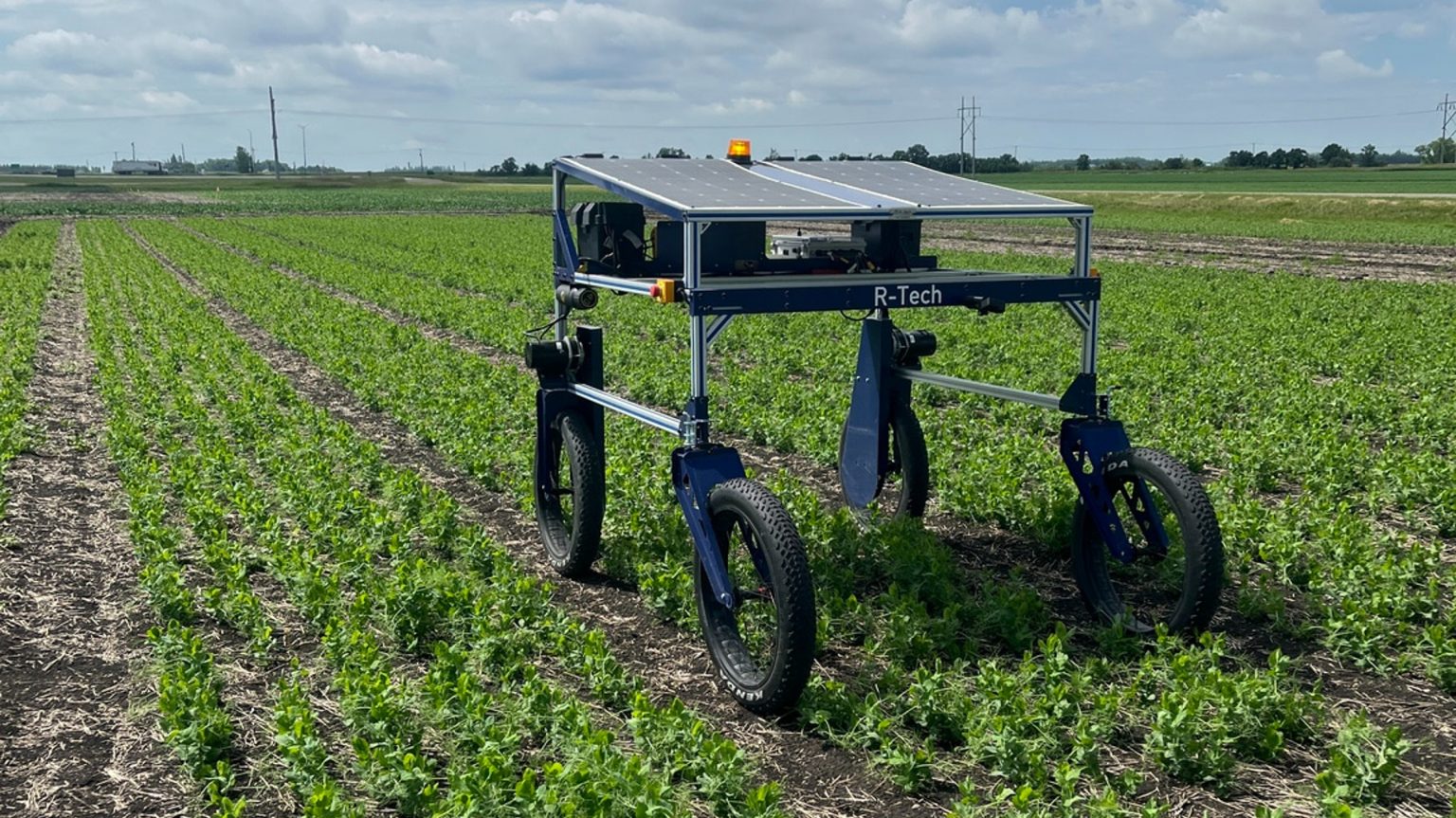 A University of Winnipeg research team led by Dr. Christopher Bidinosti, Department of Physics, and Dr. Christopher Henry, Department of Applied Computer Science, has received more than $500,000 in funding support.
TerraByte, along with partners R-Tech Industries and Enterprise Machine Intelligence and Learning Initiative (EMILI), were one of 10 new Innovation Proof-of-Concept Grant recipients announced by Research Manitoba in November.
The innovative digital agriculture project will be receiving $150,000 from Research Manitoba over two years, along with an additional $360,000 of co-funding from MITACS.
"Digital agriculture is coming, and with it the large-scale use of robotics and computers to quickly generate, digest, and act upon massive amounts of data. The rover we are developing is a critical first step toward this goal, allowing us to collect both the quantity and quality of crop image data needed to drive innovation," said Dr. Bidinosti. "Our project is an exciting new frontier in the long and venerable tradition of agriculture implementation development in Manitoba."
Read the full story HERE.