UWinnipeg lands $250,000 Weston Seeding Food Innovation grant
Wed. Feb. 20, 2019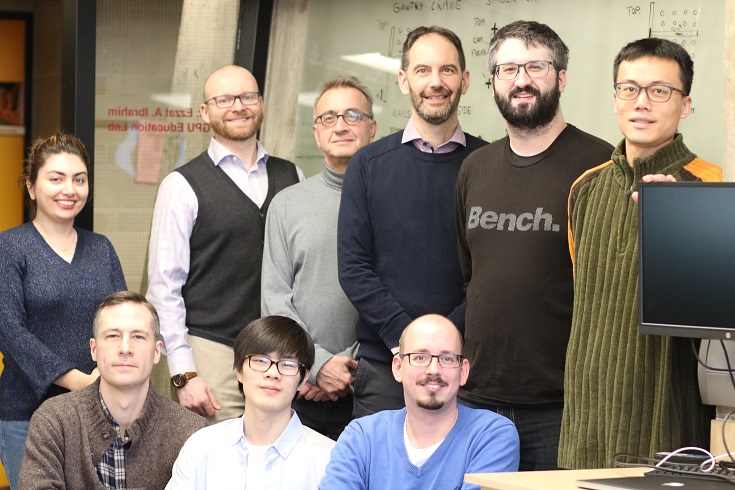 UWinnipeg researchers are developing technology that could revolutionize food production thanks to a Weston Seeding Food Innovation grant. The multi-disciplinary team includes: MSc student Maryam Bafandkar, Dr. Christopher Henry, Dr. Ed Cloutis, Dr. Chris Bidinosti, MSc student Reid Lowden, PhD student Chen-Yi Liu, Dr. Jonathan Ziprick (Red River College), MSc student Pu Junyao and Post-doctoral fellow Dr. Michael Beck.
The University of Winnipeg has launched a cutting-edge research project that could transform the way we produce food, allowing farmers in Canada and beyond to care for large prairie crops as efficiently as a backyard garden, thanks to a $250,000 Weston Seeding Food Innovation grant.
Click here to read more...