Minister of State for Science and Technology Ed Holder on campus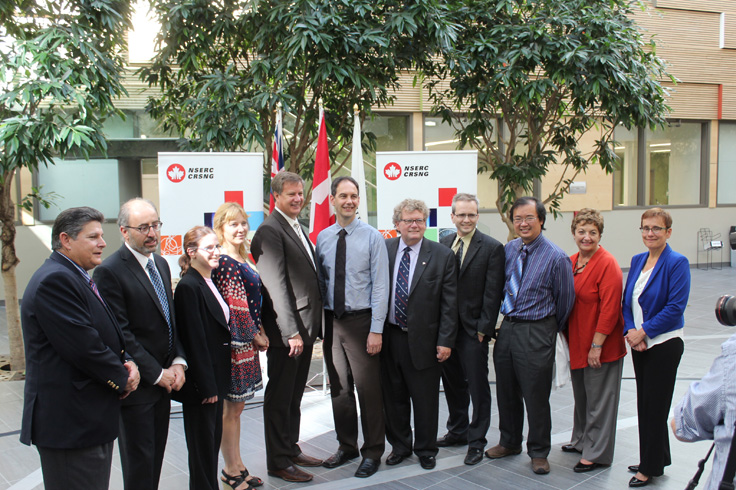 photos by Jason Halstead/CPimages
Minister of State for Science and Technology Ed Holder was at The University of Winnipeg's Richardson College for the Environment and Science Complex, where he got a personal tour. He also met with UWinnipeg's new President and Vice-Chancellor Annette Trimbee, and  faculty who  received 2014 NSERC Discovery Grants, including Dr. Christopher Bidinosti (physics) and Dr. Sara Good (biology). He also meet Dr. Charles Wong (Canada Research Chair in Environmental Ecotoxicology), in his lab and was able to chat about his current research.
Minister Holder was accompanied by local  Lawrence Toet Member of Parliment for Elmwood-Transcona.
UWinnipeg's Richardson College is establishing itself as a centre of excellence in applied research and policy in the area of climate change, including climate change mitigation and adaptation. Working in co-operation with government, industry and leading environmental organizations, faculty and staff associated with the Richardson College are attracting research funding for projects that lead to relevant policy development and real world solutions.
MEDIA CONTACT
Naniece Ibrahim, Communications Officer, The University of Winnipeg
P: 204.988.7130, E: n.ibrahim@uwinnipeg.ca