11th Annual Randy Kobes Undergraduate Science Student Poster Competition
Wed. Sep. 21 09:00 AM - Wed. Sep. 21 01:30 PM
Location: RCFE Atrium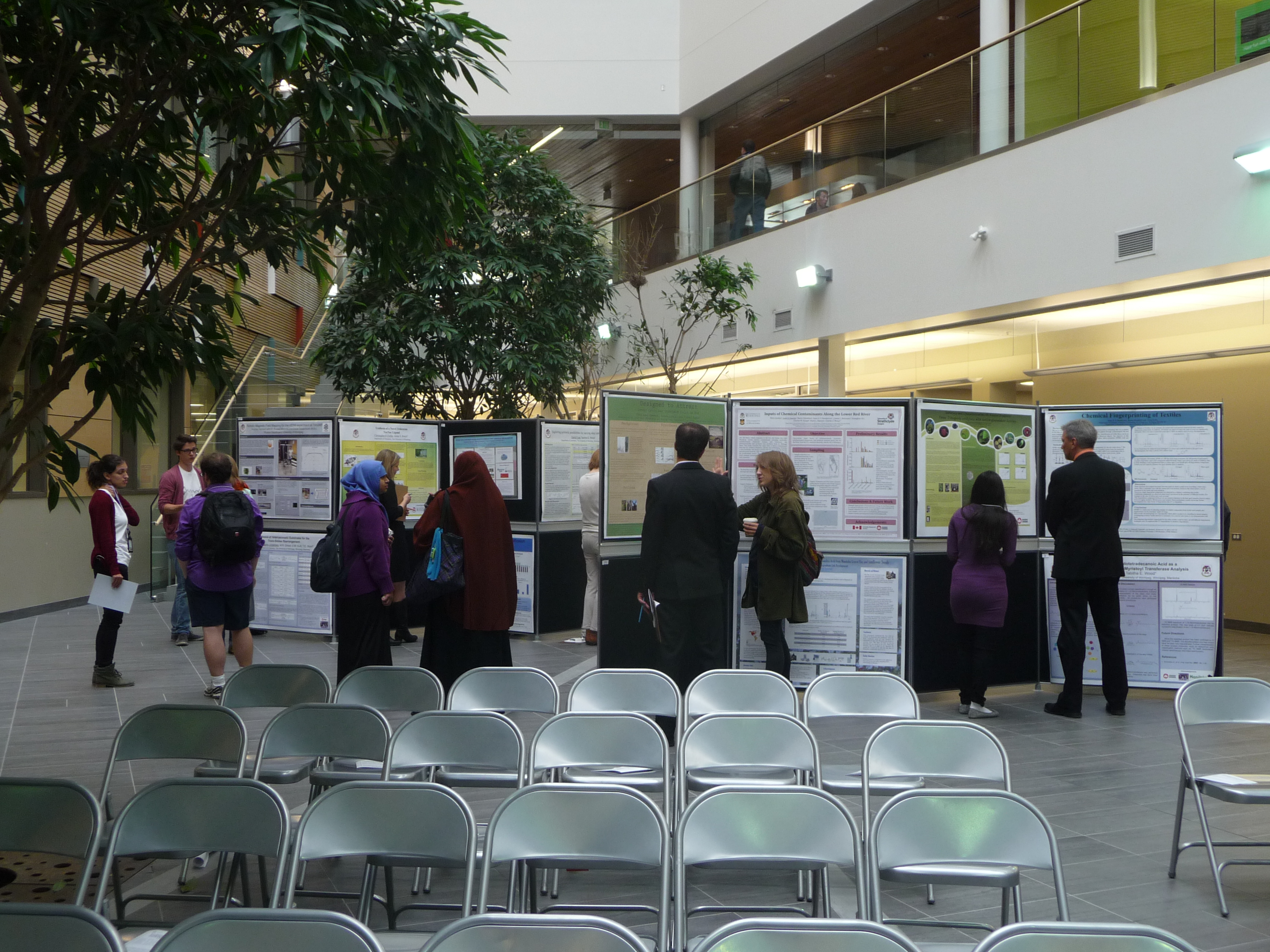 The 11th Randy Kobes Undergraduate Poster Contest displays some of the excellent quality research by undergraduate students at The University of Winnipeg. The competition is a valuable opportunity for students to obtain experience in presentations of scientific research especially if a student plans to continue with graduate work.
During the competition, students will be judged over a period of 1 hour in the morning. This consists of a 5-minute oral presentation of their research, followed by time for questions. Due to the wide range of topics displayed, the poster and presentation should be aimed at the level of an (informed) general public as the judges are not experts in all the fields presented.
NEW: Do you want to make the best poster and presentation you possibly could? Do you want tips from experienced judges as to what they are looking for in a winning poster? Do you want tips on how to explain your complicated research to a general public audience? Please join us on Wednesday, August 10th from 10:30 – 11:30am in room 2M70. An experienced judge will present their expectations when judging posters and provide examples of what they enjoyed and what could have been improved from students. A member of the organizing committee will also summarize judges' comments from previous years and go over tips for effective communication. Don't miss out on this opportunity to fine-tune your presentation skills. It could result in winning this years' cash prize!
Cash prizes awarded to the top three posters!
This competition is open to all undergraduate students who performed scientific research at The University of Winnipeg under the supervision of a faculty member or with a faculty member sponsor (this includes summer projects and honour's theses).
To be eligible, the student should have been enrolled in an undergraduate program in the 2015-2016 school year, OR will be an undergraduate in the 2016-2017 school year.
DETAILS:
When:  Wednesday, September 21st, 2016
Time:   8:30 a.m. - Poster set-up          
            9:00 a.m. - 12:30 p.m. Poster Competition
            1:00 p.m. - 1:30 p.m. Awards ceremony to take place in the RCFE Atrium
Where:  Richardson College for the Environment and Science Complex - Atrium
How to Enter:   Send an email to: uwpostercontest@gmail.com
Please include the following information:
Student name
Name of Student's Supervisor
Deadline to Enter: Friday, September 2nd, 2016 Hurry! Space is limited. Only the first 40 posters will be accepted.
NOTE: Posters can be NO LARGER than 45 inches wide and 35 inches high; examples can be found along the west corridor of the 2nd floor of Centennial Hall near the Physics area.
Photo © A. Wiebe