Minor in Comparative Literature
Are you interested in literary works from various world regions? Would you like to compare creative expression in literature, theatre, film, and Indigenous practices? The Minor in Comparative Literature explores literary and other creative works, across cultures and media, in the original languages or in translation. With this new Minor, you can combine 18 credit hours in designated courses* of your choice.
EXAMPLES of COURSE CONTENT:

EXAMINE a variety of topics and critical perspectives in literature and culture across time periods and geographical areas.
EXPLORE Canadian literature and culture from a multitude of historical, regional, generic, and artistic contexts. Focus on different movements in Canadian literacy and cultural history in order to critically reflect on the roles of race, ethnicity, class, gender, sexualities, nationalist, settler colonialism, and globalization. ENGL-3708
STUDY prominent voices in Anishinaabe intellectual traditions from the sixties to the present through comparative text analyses in order to understand the nibwaakaadendamowaad (intelligentsia) of the Anishinaabeg, their role in creating the modern Sovereignty discourse, and their intellectual legacy. IS-4204
DISCOVER the contemporary Latin American novel through writers, such as: Isabel Allende, Gabriel Garcia Márquez, Juan Rulfo, Carlos Fuentes and Mariano Azuela. SPAN-3184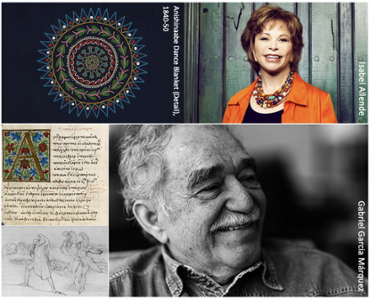 Click here for a list of current designated courses for Comparative Literature. 
*The CL Minor is an Interdepartmental Arts Program requiring 9 credits from one department, and 9 credits from at least two other departments. Other courses not listed above may also be eligible for the Minor if content is appropriate for Comparative Literature.
For more information on the Minor requirements, please consult the Academic Calendar. 
Contacts: R. Berg (r.berg@uwinnipeg.ca); M. Tallin (theatre@uwinnipeg.ca)
Advisors: A. Balint, D. Courchene, J. Kozak, C. LaBrecque, A. McGillivray, M. Racette-Campbell, J. Riley, L. Rodriguez, L. Szekely