Geography
---
Welcome to the Department of Geography
This image of the earth, centred on the University of Winnipeg,displays the real time position of the circle of illumination, the boundary between day and night. (http://www.fourmilab.ch/earthview/)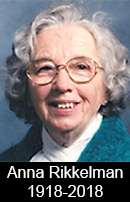 It is with sadness that the Department of Geography acknowledges the recent passing of Anna Rikkelman.  Anna was a truly remarkable woman who was, for many years, a student and friend of the Department and the University as a whole. After a distinguished nursing career, Anna earned a 3-year BA in Geography in 1990, at the age of 72. She continued to take courses for many years and was a frequent visitor in our hallways and offices. Anna loved to talk about her life in the Netherlands, her husband, and her children and grandchildren. She had a passion for environmental issues (hemp! hog barns!), and the Department is very grateful for her establishment of the Anna Rikkelman Scholarship in Geography — awarded annually to a student actively engaged in environmental and/or humanitarian issues. The Department offers its sincere condolences to her family and friends.
CAG2019 Annual General Meeting
The Geography Department will be host of the CAG2019 Annual General Meeting to be held at the University of Winnipeg from May 27-31, 2019. Information regarding the conference including registration and deadlines for abstract submissions can be found at the CAG2019 Website.
May 2019 Regional Geography Course in Puerto Vallarta, Mexico
The Geography Department of the University of Winnipeg will be hosting the GEOG-4701(3) Directed Readings in Human Geography: Regional Geography of Puerto Vallarta, Mexico course in May 2019 (final dates to be determined) in conjunction with Brandon University. Registration for this course requires permission of the Chair (c.storie@uwinnipeg.ca). Please speak to one of the following instructors if interested.
University of Winnipeg students contact:
Joni Storie (j.storie@uwinnipeg.ca) or Mark Krawetz (m.krawetz@uwinnipeg.ca)
Brandon University students contact:
Chris Malcolm or Derrek Eberts
Climate Atlas of Canada
A new Climate Atlas for Canada has been launched by the Prairie Climate Centre!
The Climate Atlas of Canada is an interactive tool for citizens, researchers, businesses, and community and political leaders to learn about climate change in Canada. It combines climate science, mapping and storytelling to bring the global issue of climate change closer to home, and is designed to inspire local, regional, and national action and solutions.
The Atlas explains what climate change is, how it affects Canada and what these changes mean in our communities.  Various aspects of climate change can be explored using maps, graphs and climate data for provinces, local regions and cities across the country. Plain-language description and analysis make climate science understandable and meaningful.