Manitoba – Minnesota Tuition Reciprocity
Future Students
---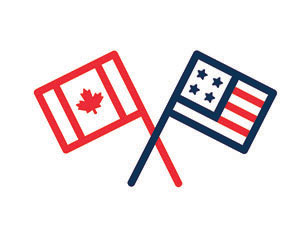 A special agreement exists between the Province of Manitoba (Canada) and the State of Minnesota (USA) allowing students to benefit from tuition reciprocity.
What is Tuition Reciprocity?
Students from Minnesota will pay domestic tuition fees (the same fees as a Canadian student), when attending The University of Winnipeg in Manitoba.
Who's Eligible for Tuition Reciprocity Benefits in Manitoba?
If you are a Minnesota resident, you are eligible for reciprocity benefits when you enrol at The University of Winnipeg.
What Rate Will I Pay?
Minnesota students who attend The University of Winnipeg pay the domestic tuition rate. 
How Do I Take Advantage of the Tuition Reciprocity?
1. Apply for Admission. On the application form you will identify yourself as an international applicant, and pay the $120 application fee.
2. Submit Additional Documentation. Along with your application form you will be asked to submit required documents like official transcripts, and you will also be asked to submit official government proof that you are a resident of Minnesota (copy of tax return, driver's licence, etc.).
3. Contact Us. In order to make sure we capture your status correctly, please contact us to confirm your participation in the tuition reciprocity agreement.
For more information about The University of Winnipeg: 
Visit the campus and learn more about UWinnipeg programs and services at our Open House for Minnesota Students in October, 2017.
Or contact Matt Shantz, Student Recruitment Officer, at m.shantz@uwinnipeg.ca