Welcoming our New Faculty Member - Dr. Hairui Liu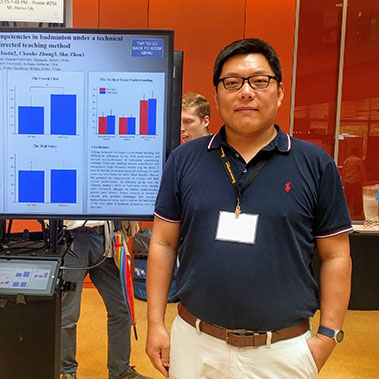 Dr. Hairui Liu is an assistant professor in the Department of Kinesiology & Applied Health. He earned his Ph.D. in Kinesiology (Physical Education Teacher Education) from Auburn University (U.S.). He also completed his graduate and undergraduate study at Shanghai University of Sport.
Prior to joining the University of Winnipeg, Hairui was a research associate in the Department of Physical Education at The University of South Carolina. This appointment used physical education intervention to target children with or without a developmental coordination disorder in their motor development.
Hairui's research and teaching interests include models-based practice in physical education and motor development. His research seeks to understand (1) how curriculum design changes students' motivation and physical activity within school physical education (2) how motivation changes in physical education transfer to leisure-time physical activity participation. 
He loves to play badminton, tennis and running during his leisure time. He loves working with students interested in sports pedagogy and general kinesiology.